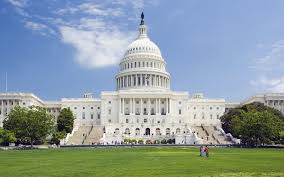 ATLANTA – Three Georgia-based labor unions are getting behind the nearly $1 trillion infrastructure bill now being considered by the U.S. Senate.
In a letter late last week to Republican members of the state's congressional delegation, executives from the Atlanta North Georgia Labor Council, the Coalition of Black Trade Unionists and Amalgamated Transit Union Local 732 urged passage of the legislation to repair and replace Georgia's aging roads and bridges, boost investment in public transit and broadband and create good-paying jobs.
"For too long … Georgia workers and commuters have weathered poor road, bridge, and highway conditions — from metro Atlanta all the way to the Florida-Georgia line," wrote James Williams, president of the Atlanta North Georgia Labor Council, and Sandra L. Williams, the union's executive director.
"Thankfully, President Biden is bringing both sides of the aisle to the table to make historic investments in Georgia jobs, transportation, and connectivity. We are urging you to put aside Washington partisanship, support President Biden's Bipartisan Infrastructure Deal, and make critical investments in Georgia's infrastructure."
The Senate bill contains $550 billion in new spending over five years. The package is expected to provide $110 billion for roads and bridges, $66 billion for rail and $39 billion for public transit.
Another $65 billion would go to expand high-speed broadband connectivity, while $55 billion would fund water and sewer projects.
With substantial bipartisan support, the legislation stands a good chance of passing the Senate by the end of this week. Congress is scheduled to begin its annual August recess next week.
However, the bill could run into difficulty in the U.S. House of Representatives, where Speaker Nancy Pelosi, D-Calif., wants to link it to a larger measure funding "human" infrastructure including child care and health care programs. That $3.5 trillion investment plan lacks Republican support.