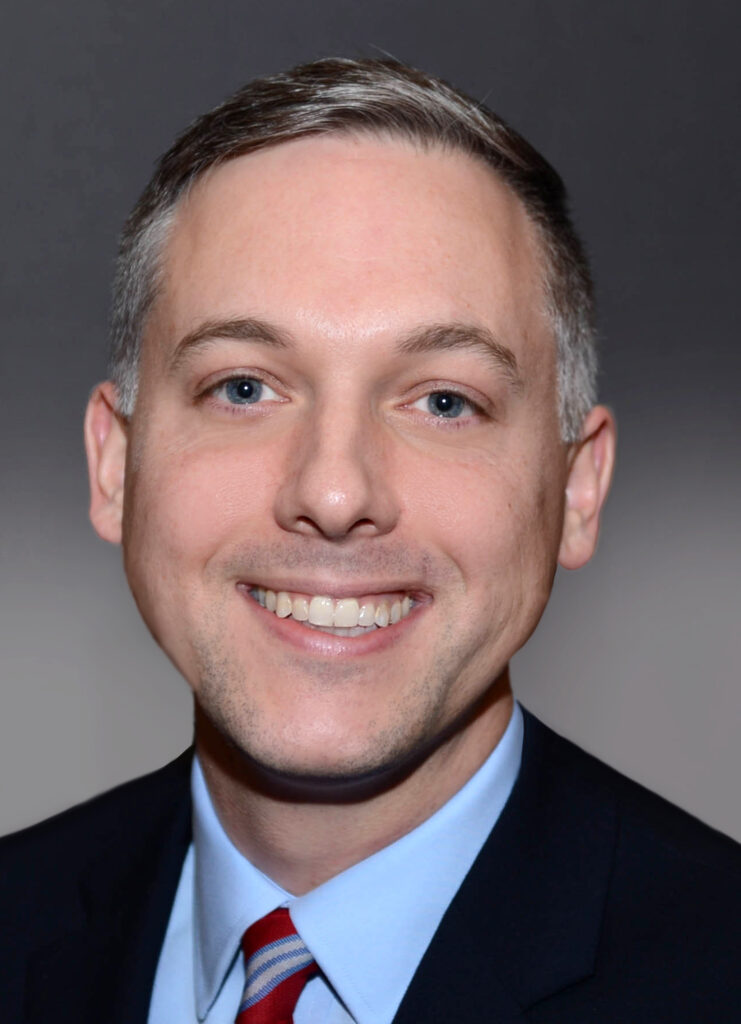 ATLANTA – Democrats in the Republican-controlled General Assembly are asking GOP Gov. Brian Kemp to add Medicaid expansion to the legislature's upcoming redistricting special session.
A letter dated Tuesday signed by 67 Democratic members of the Georgia House and Senate called the need for legislative action to expand Medicaid coverage "urgent."
"This governor has made it clear he wants to expand the scope of the session beyond redistricting," said Rep. Matthew Wilson, D-Brookhaven, the chief signatory to the letter, referring to Kemp's announcement last week that he will add tackling the recent rise in violent crime to the special session agenda. … If we're going to include other items in the special session, Medicaid expansion must be a top priority."
Georgia Democrats have pushed for Medicaid expansion since then-President Barack Obama steered the Affordable Care Act through a Democratic Congress in 2010 with no Republican votes.
But Georgia remains among 12 Republican-run states that have chosen not to expand Medicaid, with former Gov. Nathan Deal and now Kemp citing the program's costs.
Instead, Kemp proposed a more limited expansion, which the Trump administration approved last year. But the new Biden administration has put that plan on hold because of concerns that it includes a work requirement for Medicaid recipients.
State Sen. Elena Parent, D-Atlanta, said the governor's limited coverage plan isn't going to pass muster with either the Democratic president or in the courts.
"[Medicaid] is a health-care program," she said. "When you throw in work requirements on top of that, it is not only outside the aims of the statute. It doesn't serve the purpose of the program."
Kemp's proposal would apply to adults earning up to 100% of the federal poverty level, covering about 50,000 Georgians, according to state estimates.
The Democrats' letter claims a full-blown Medicaid expansion for those with incomes up to 138% of the poverty level would cover nearly 500,000 Georgians who make too much to qualify for traditional Medicaid but can't afford to buy private health insurance.
Georgia's two U.S. senators, Democrats Raphael Warnock and Jon Ossoff, introduced a bill this month to let the 12 states that have not expanded Medicaid do so through a new Medicaid "look-alike" program.
Wilson, who has entered next year's race for state insurance commissioner, said the General Assembly could pursue Medicaid expansion on a separate track while the federal bill makes its way through Congress.
"Georgians can't wait," he said. "Urgency requires us to act now."
Still, Medicaid expansion is unlikely to land on the special session agenda. As governor, Kemp has the sole power to decide what the legislature takes up during special sessions.
House Speaker David Ralston, R-Blue Ridge, also expressed reluctance Tuesday to put additional business on the agenda. He pointed out that this year's redistricting session must be held later than usual because of a pandemic-related delay in getting the U.S. Census data needed to draw new congressional and legislative district maps.
"The delay in Census data combined with the holidays in November and December simply make a prolonged special session difficult at best, especially with the regular session happening only a few weeks later in January," Ralston spokesman Kaleb McMichen wrote in an email.
The once-a-decade redistricting session, which is usually held in August or September, isn't expected to start this year until October at the earliest.