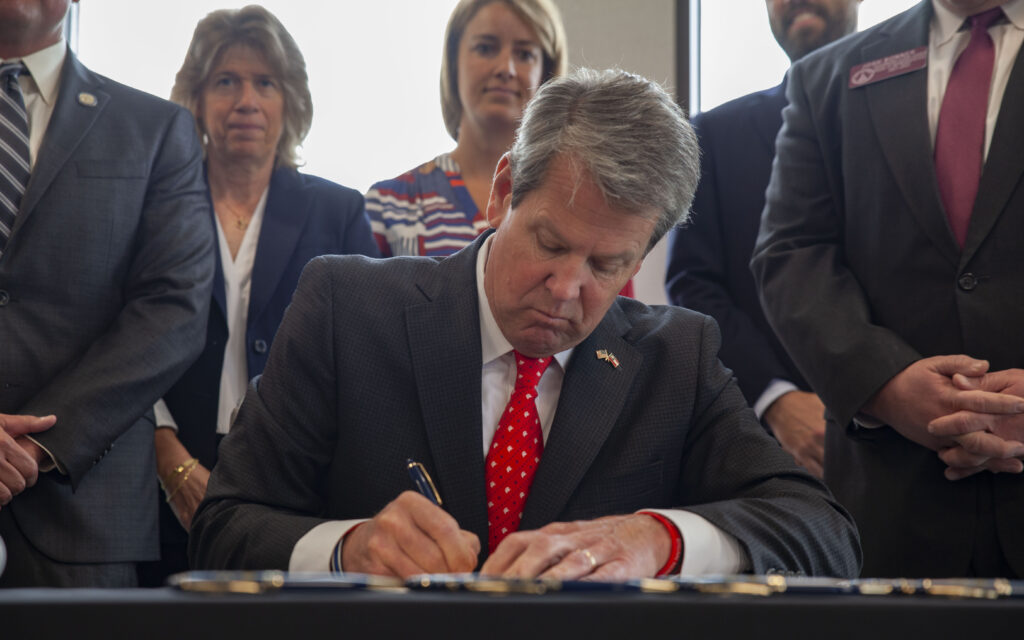 ATLANTA – Gov. Brian Kemp is turning to a bipartisan group of Georgia lawmakers, state agency heads and other state officials to help determine how to spend $4.8 billion in federal COVID-19 relief funds.
Kemp named three committees Tuesday to sift through applications for the money from state and local governments, businesses and nonprofits. The three committees will focus separately on offsetting the economic impact of the pandemic, providing funding to extend broadband connectivity and helping pay for needed water and sewer projects.
"These committees will ensure federal coronavirus relief dollars are allocated strategically across our state and address one-time funding needs in these three key areas," the governor said in a prepared statement.
The Economic Impact Committee will include Pat Wilson, commissioner of the Georgia Department of Economic Development, State Economist Jeffrey Dorfman, Georgia House Appropriations Committee Chairman Terry England, R-Auburn, and Senate Appropriations Committee Chairman Blake Tillery, R-Vidalia.
The Broadband Infrastructure Committee will include Georgia Commissioner of Transportation Russell McMurry, State School Superintendent Richard Woods and Eric Toler, executive director of the Georgia Cyber Center.
The Water and Sewer Infrastructure Committee will include state Attorney General Chris Carr, Georgia Commissioner of Natural Resources Mark Williams and Rick Dunn, director of the state Environmental Protection Division.
Democrats named to the panels include Georgia Rep. Calvin Smyre of Columbus, the longest serving member of the House, and state Sen. Freddie Powell Sims of Dawson.
The committees will receive applications beginning Aug. 1 at opb.georgia.gov. Applications will close on Aug. 31, and grants are due to be announced the week of Oct. 18. The dates are subject to change as guidance from the U.S. Treasury Department continues to evolve.
The $4.8 billion in direct federal aid allocated to Georgia is part of the $1.9 trillion American Rescue Plan Congress passed in April.