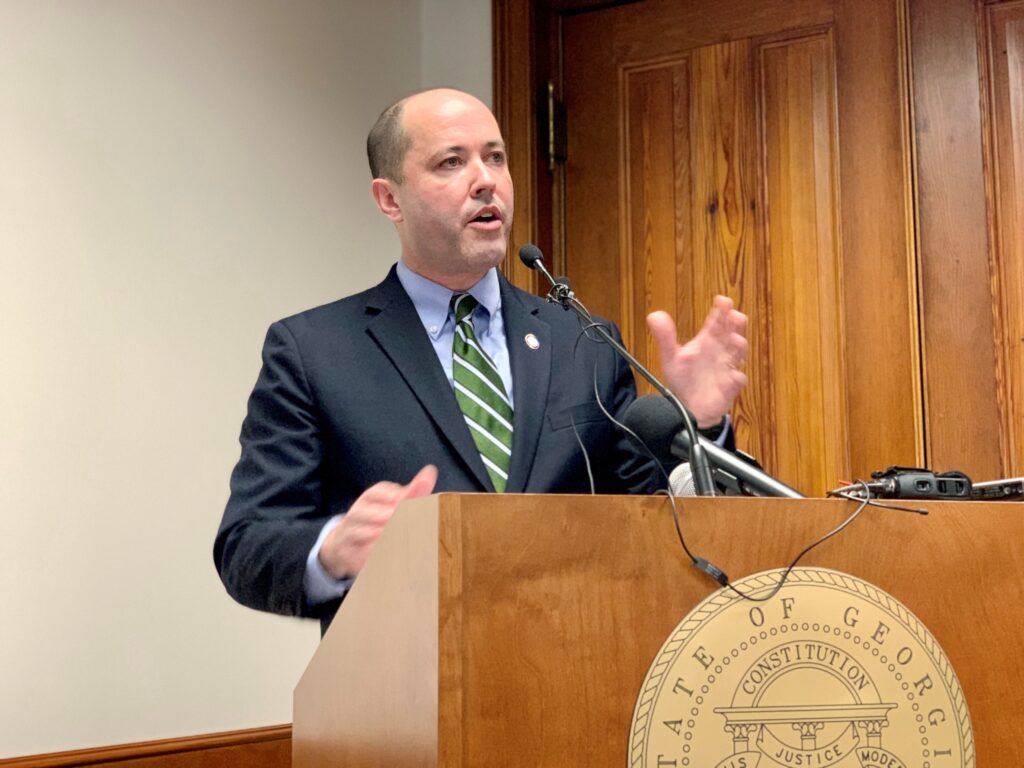 Georgia Attorney General Chris Carr announced Tuesday he plans to run for reelection in 2022, setting up a likely bruising campaign against one of several strong Democratic challengers.
The announcement by Carr, who as attorney general is one of the state's top Republicans, comes as incumbent Georgia Republican officeholders prepare to fend off a growing roster of Democratic candidates who see momentum from wins in the 2020 election cycle.
Carr has already drawn Democratic challengers in Atlanta attorney and state Sen. Jen Jordan as well as former prosecutor Charlie Bailey, who lost to Carr in 2018 by about 100,000 votes.
Competition looks to be stiff between the Democratic nominee and Carr, who previously served as then-U.S. Sen. Johnny Isakson's chief of staff and as commissioner of the state Department of Economic Development.
Georgia Democrats have narrowed the playing field since 2018 amid changing suburban demographics and strong grassroots efforts that helped win the state's most recent presidential and U.S. Senate contests, handing Democrats control of Congress until at least the 2022 midterms.
The number of candidates from both parties has been building in recent weeks for campaigns to unseat incumbent Republicans in statewide offices across the board including governor, lieutenant governor, attorney general, secretary of state and labor and insurance commissioners.
Gov. Brian Kemp, who is running for a second term, has drawn Republican challengers in former DeKalb County CEO and state Rep. Vernon Jones, a Democrat turned Republican, and Appling County educator Kandiss Taylor.
Should he win the primary, Kemp is expected to face a possible rematch with 2018 Democratic gubernatorial nominee Stacey Abrams. She has not yet announced whether she will run in 2022.
Georgia Secretary of State Brad Raffensperger, who took heat from former President Donald Trump for not moving to overturn his losing 2020 election results in Georgia, is set for a primary battle against U.S. Rep. Jody Hice of Greensboro and former Alpharetta Mayor David Belle Isle.
Democratic state Rep. Bee Nguyen of Atlanta has also thrown her hat in the ring to run against Raffensperger.
Democratic state Reps. Erick Allen of Smyrna and Derrick Jackson of Tyrone are both running to win Republican Lt. Gov. Geoff Duncan's seat. Duncan's office has signaled he may not seek reelection.
State Sen. Lester Jackson of Savannah and state Rep. William Boddie of East Point, both Democrats, are running against Republican Labor Commissioner Mark Butler. Democratic state Rep. Matthew Wilson of Brookhaven has challenged Republican Insurance Commissioner John King.