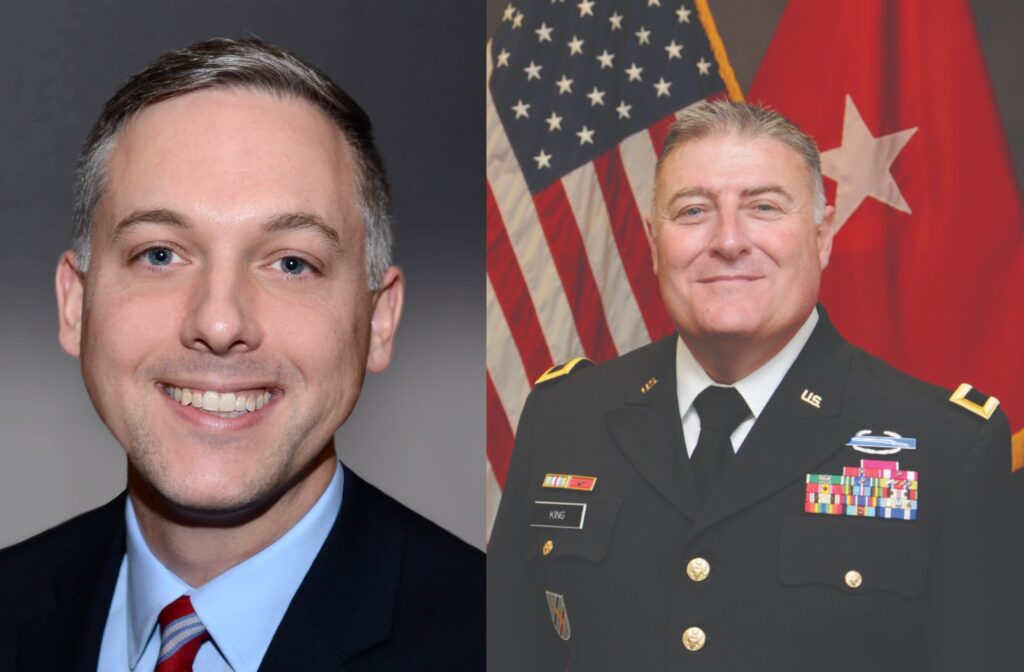 The field of Democratic candidates lining up to flip Republican-held state offices in Georgia for the 2022 election cycle has added another contender.
State Rep. Matthew Wilson, D-Brookhaven, announced his candidacy Wednesday against Republican Insurance Commissioner John King, who was appointed in 2019 amid felony fraud charges brought against his predecessor.
Wilson, who is among the General Assembly's few openly gay members, launched his campaign in a video on social media highlighting his experience battling insurance companies as a personal-injury attorney based in Atlanta.
He joins a growing roster of Democratic state lawmakers challenging Republican incumbents for lieutenant governor, attorney general and labor commissioner after Democrats flipped Georgia's two U.S. Senate seats and helped spur President Joe Biden's win in the 2020 elections.
King, a U.S. Army National Guard major general and former Doraville police chief who is Georgia's first Hispanic statewide officeholder, has spent much of his tenure helping Gov. Brian Kemp expand COVID-19 testing facilities and temporary overflow hospital beds.
King replaced former Insurance Commissioner Jim Beck, who was indicted on fraud and money laundering charges shortly after taking office in 2019 amid a federal investigation into allegations he stole more than $2 million from the Georgia Underwriting Association, where Beck had previously worked.
Running on the Democratic ticket with Wilson so far in the 2022 cycle are state Sen. Jen Jordan of Atlanta, who is vying to unseat Republican Attorney General Chris Carr, as well as state Reps. Erick Allen of Smyrna and Derrick Jackson of Tyrone, who are both competing for lieutenant governor.
Current Republican Lt. Gov. Geoff Duncan's office has indicated he may not seek reelection in 2022, leaving the field potentially wide open for Republican primary contenders aiming to hold Georgia's second-highest office.
Democratic state Sen. Lester Jackson of Savannah has also thrown his hat in the ring to run against Republican Labor Commissioner Mark Butler.
Not yet officially on the Democratic ticket is rising star Stacey Abrams, who narrowly lost to Kemp in the 2018 gubernatorial race and is expected to wage a rematch campaign in 2022.
The upcoming primary elections are set for May 24, 2022, and the general elections set for Nov. 8, 2022.