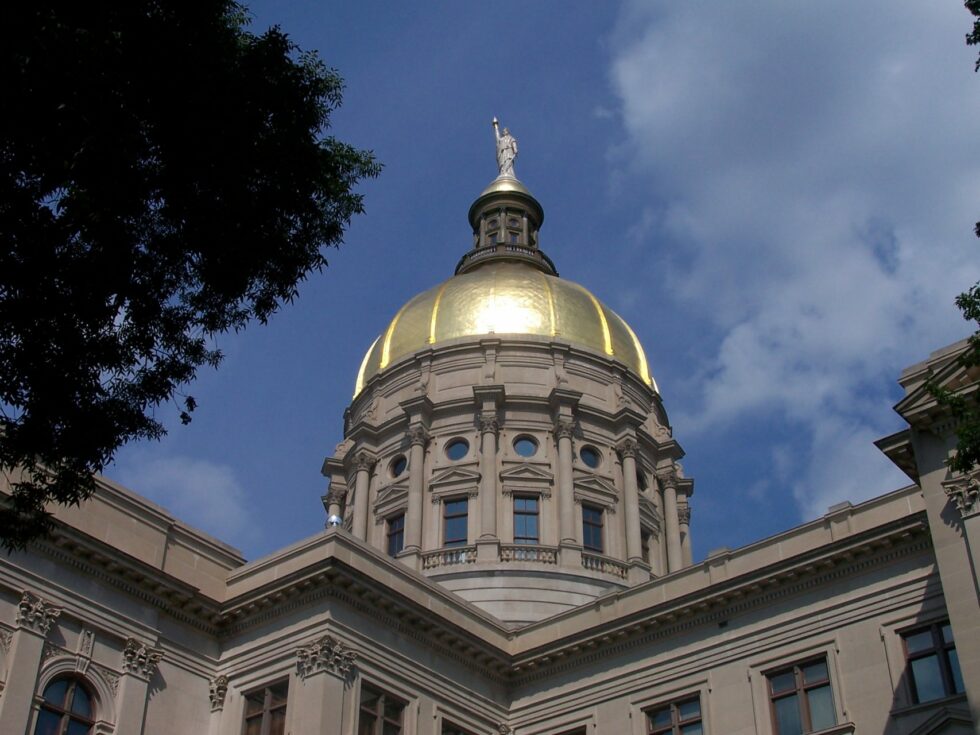 A measure to create a citizen-led oversight commission for investigating and punishing bad-apple district attorneys in Georgia passed in the state House of Representatives on Monday.
Sponsored by Rep. Joseph Gullett, R-Dallas, the bill would set up a so-called "Prosecuting Attorneys Oversight Commission" to discipline and potentially remove local district attorneys and solicitors-general who abuse their office.
The bill follows controversy over the botched investigation into Ahmaud Arbery's shooting death by Southeast Georgia prosecutors who had ties to the accused gunmen.
Made up of eight members, the oversight commission would be tasked with evaluating complaints alleging a district attorney's or solicitor-general's misconduct in office, incompetence, criminal behavior or mental incapacity.
The commission could then vote to punish the district attorney or solicitor-general by reprimanding them, removing them from office or forcing an early retirement. Commission members could convene in April 2022 and start receiving complaints in July 2023.
Five attorneys appointed by top state officials would serve on an investigative panel as part of the commission. The other three members would include a district attorney, a former judge and a citizen member who would hear evidence from the investigation.
Gullett's bill passed by a 104-61 vote on Monday night and now heads to the state Senate.
Rep. Stan Gunter, R-Blairsville, a former district attorney in the Enotah Judicial Circuit, said the oversight commission would help weed out "bad apples" among Georgia's prosecutors.
"A commission would be a good thing to assist the district attorneys in quelling these problems," Gunter said from the House floor. "This is something we need for those people who can't control themselves in office."
Gullett's bill comes after a local district attorney and attorney general were forced to recuse themselves due to close ties with the accused shooters in the death of Arbery, a 25-year-old Black man who was gunned down by two white men during a confrontation near Brunswick last year.
The lag between the February shooting and the May arrests sparked outrage over Brunswick Judicial Circuit District Attorney Jackie Johnson's and Waycross Judicial Circuit District Attorney George Barnhill's handling of the case.
Gullett's bill also advanced as the House passed a measure Monday to repeal Georgia's citizen's arrest law, which was used as a defense for the two accused shooters in the Arbery killing.
The two bills figure as part of a criminal-justice legislative push following Arbery's death and protests last summer against racial injustice and police brutality.