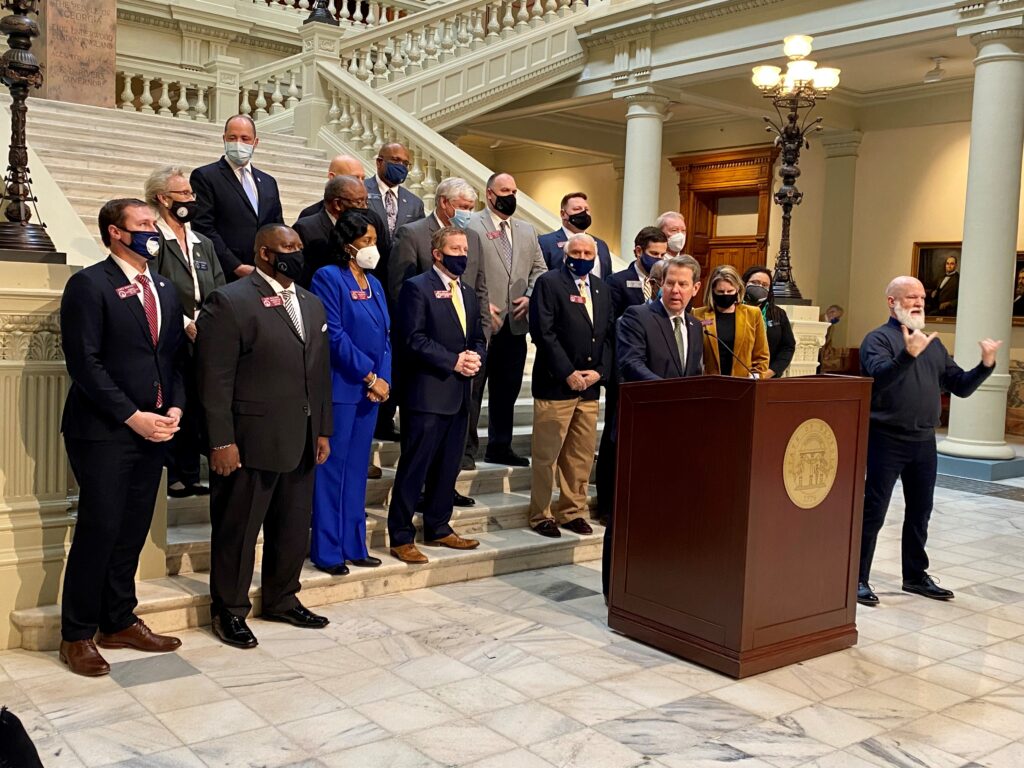 ATLANTA – Legislation to overhaul Georgia's Civil War-era citizen's arrest law inspired by the murder of Ahmaud Arbery last year passed the state House of Representatives unanimously on Monday.
House Bill 479, which now heads to the Georgia Senate, is a follow-up to the hate-crimes law the General Assembly passed last June in the aftermath of the death of George Floyd, a Black man from Minneapolis, at the hands of a white police officer.
Arbery, a 25-year-old Black man, was gunned down while jogging near Brunswick in February 2020 by two white men. The two, now facing murder charges along with a third white man, have claimed they were attempting to make a citizen's arrest.
"Ahmaud's death was not in vain because we're going to bring change," Rep. Bert Reeves, R-Marietta, the bill's chief sponsor, said on the House floor before Monday's vote. "Every single one of us has an opportunity to take part in Ahmaud's legacy."
Rep. Calvin Smyre, D-Columbus, the House's longest serving member, said the citizen's arrest legislation is the natural next step to the hate crimes law.
"Last year, Georgia removed a dark cloud from over the state," he said. "Now, is the time for us to remove that cloud again."
Reeves' bill would do away with a state law in effect since 1863 that lets private citizens arrest someone who commits a crime in their presence or during an escape attempt. It still would permit off-duty police officers and business owners to detain suspects they believe to have committed a crime on their property.
The legislation would not affect Georgia's self-defense and stand-your-ground laws, which require different legal standards for allowing people to use reasonable force to protect themselves.
"It's an old bill that's outdated. We have no need for it," said Rep. Don Hogan, R-St. Simons Island, who represents the House district where Arbery's murder occurred.
"This is the right thing to do," he added. "It's supported by the community in Glynn County."
The bill has the backing of Gov. Brian Kemp and the legislative leaders of both parties.
"Our overhaul of the citizen's arrest statute strikes a critical balance between protecting the lives and livelihoods of our families, our friends, and our neighbors, and preventing rogue vigilantism from threatening the security and God-given potential of all Georgians," the governor said after Monday's vote.