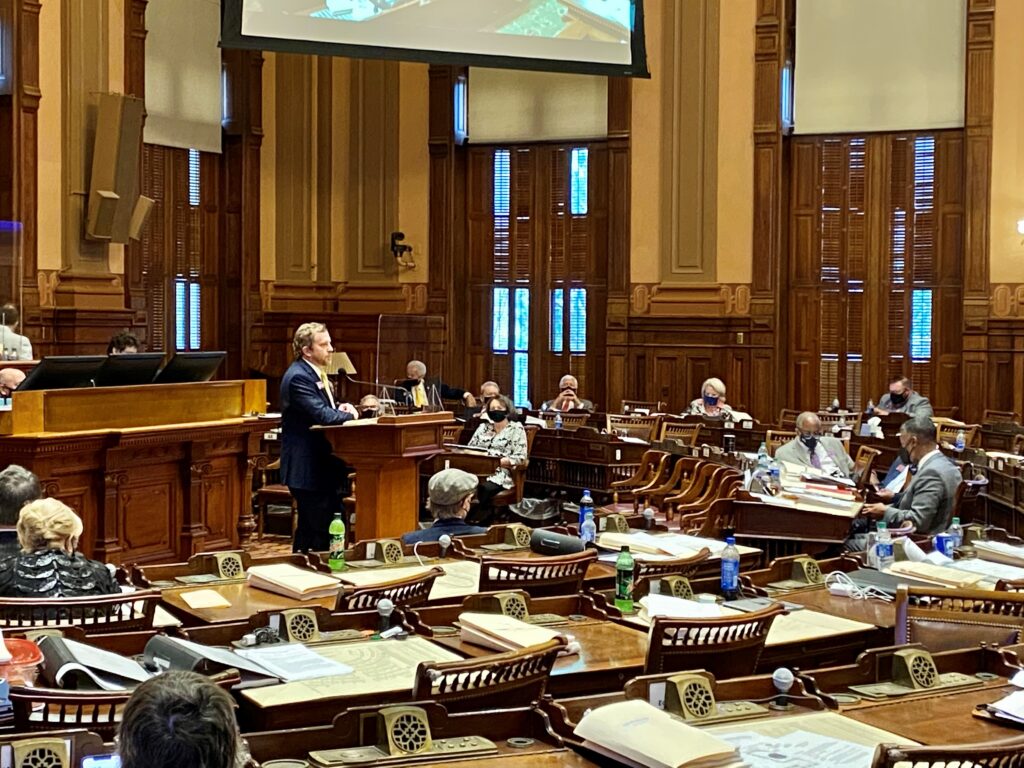 ATLANTA – Legislation repealing Georgia's 150-year-old citizen's arrest law gained final passage in the General Assembly Wednesday.
On the final day of this year's legislative session, the state House of Representatives unanimously passed a bill supported by Gov. Brian Kemp and legislative leaders as a follow-up to the hate-crimes law the General Assembly enacted last year.
The measure stems from the shooting death last year of Ahmaud Arbery, a Black jogger who was cornered near Brunswick by two white men in pickup trucks and shot dead. The defendants have cited the citizen's arrest law in their defense.
Under the bill, owners of retail shops and restaurants would still be permitted to detain shoplifters on their premises.
It would also allow police officers who are off-duty or outside their jurisdiction to make arrests if they witness a crime or have knowledge a crime was recently committed.
Repealing citizen's arrest would not affect the state's stand-your-ground law, Georgia Rep. Bert Reeves, R-Marietta, told his House colleagues Wednesday.
"Everything we can do as a culture, society and General Assembly to educate our citizens on what is self-defense and what is not will make our communities safer," he said.
Carl Gilliard, D-Garden City, who worked with Reeves on the bill, said citizen's arrest in Georgia dates back to the Civil War. Georgia now has a chance to overcome that history, he said.
"Georgia would be the first state in the nation to repeal this law," Gilliard said.
The legislation now goes to Kemp for his signature.