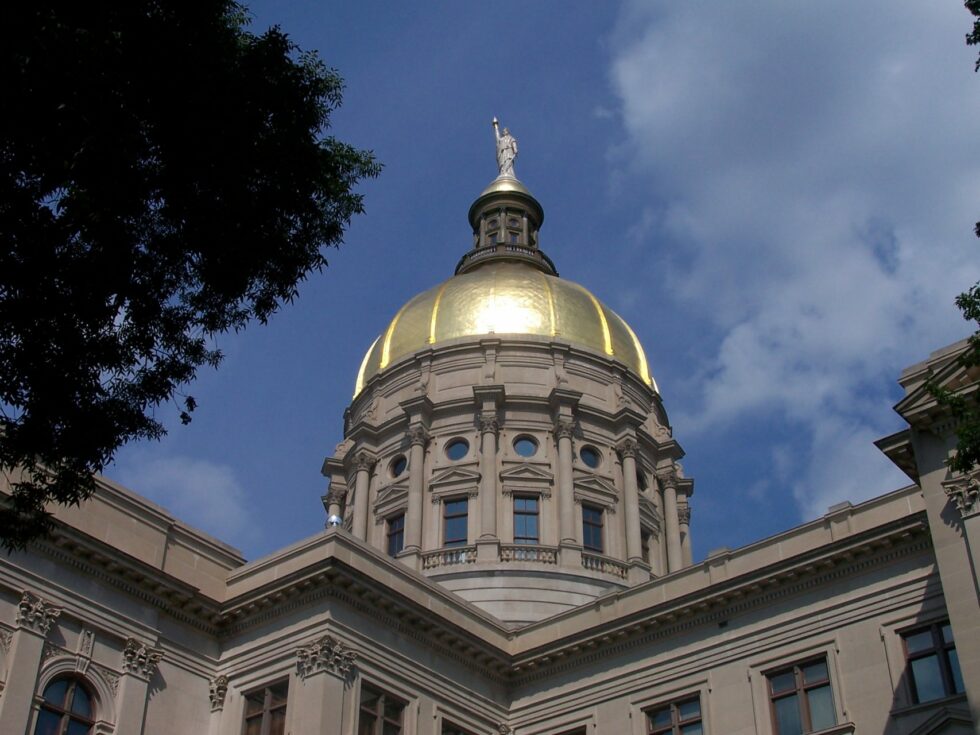 ATLANTA – Georgia House budget writers approved a $27.2 billion fiscal 2022 state budget Thursday that restores 10% across-the-board spending cuts the General Assembly imposed last year, with a special emphasis on education and mental health.
The House Appropriations Committee supported Gov. Brian Kemp's recommendation to restore $567.5 million in "austerity" cuts to the state's public schools. The fiscal 2021 mid-year budget Kemp signed last month already had put back a similar amount of more than $1 billion in reductions to K-12 schools lawmakers approved last June at the height of the coronavirus pandemic.
Among other education spending, the House added $5 million Thursday to the Department of Education's school nutrition program, which has been forced to scramble to deliver meals to students stuck at home because of COVID-19.
The committee also added $36 million to the $22 million the governor requested for the Department of Behavioral Health and Developmental Disabilities, making a total of $58 million for the fiscal year starting July 1.
"We will make a significant statement as it relates to mental health this year," said Appropriations Committee Chairman Terry England, R-Auburn.
The extra money includes $12.3 million to give providers of mental health services a 5% rate increase and almost $300,000 to help Georgia join a new national 988 suicide hotline and add a full-time epidemiologist to work with suicide data.
Nursing homes, which have been hit particularly hard with patient hospitalizations and deaths from COVID-19, would get $7.4 million to "stabilize" staffing. Another $11.9 million would go toward a 2% rate increase for skilled nursing centers..
The House also added $25.3 million to pay for a 10% increase for home- and community-based services, while the Department of Public Health would receive $1.5 million to track the state's COVID-19 vaccine rollout.
The House budget recognizes high turnover rates in some state agencies by raising salaries, including $1.6 million earmarked for medical examiners with the Georgia Bureau of Investigation.
"Many of our docs in that division are being hired away," England said.
Two House adds to the Secretary of State's office include $150,000 to help cover the costs of processing temporary licenses for nurses who have come to Georgia from out of state to work with coronavirus patients, and $667,642 to help jump-start Georgia's medical cannabis initiative.
Nearly 70 businesses have applied for licenses to produce low-THC cannabis oil for medical use in Georgia, the commission in charge of the program announced last month.
The Department of Driver Services would receive $250,000 for a new program to provide free IDs to Georgians who now have to pay $32 for the cards. Georgians who don't have a driver's license could use the card to comply with voter ID requirements.
The Republican-controlled House passed a controversial bill this week that includes stricter identification requirements for absentee voting.
"We have heard from Georgians who are concerned about fees associated with obtaining a voter identification," House Speaker David Ralston, R-Blue Ridge, who proposed the initiative, said Wednesday. "I am committed to eliminating barriers to voting for all legally eligible Georgians."
House budget writers also added $50 million to the $883 million package of bond projects Kemp recommended in January.
Highlights include $32.2 million for construction of the Jack and Ruth Hill Convocation Center at Georgia Southern University, named in honor of the late Sen. Jack Hill, R-Reidsville, and his wife, up from $12.2 million the governor requested. Both died last spring.
Other projects the Appropriations Committee added include:
$4 million to renovate Bandy Gymnasium on the campus of Dalton State College.
$3.5 million for Phase 2 of renovations to the campground at Stone Mountain Park.
$2.95 million for an extension of the campground at Jekyll Island.
$2.8 million for the Dr. Mark A. Ivester Center for Living and Learning at North Georgia Technical College in Clarkesville.
$2.5 million to renovate Christenberry Field House at Augusta University.
The full House is due to take up the budget on Friday.