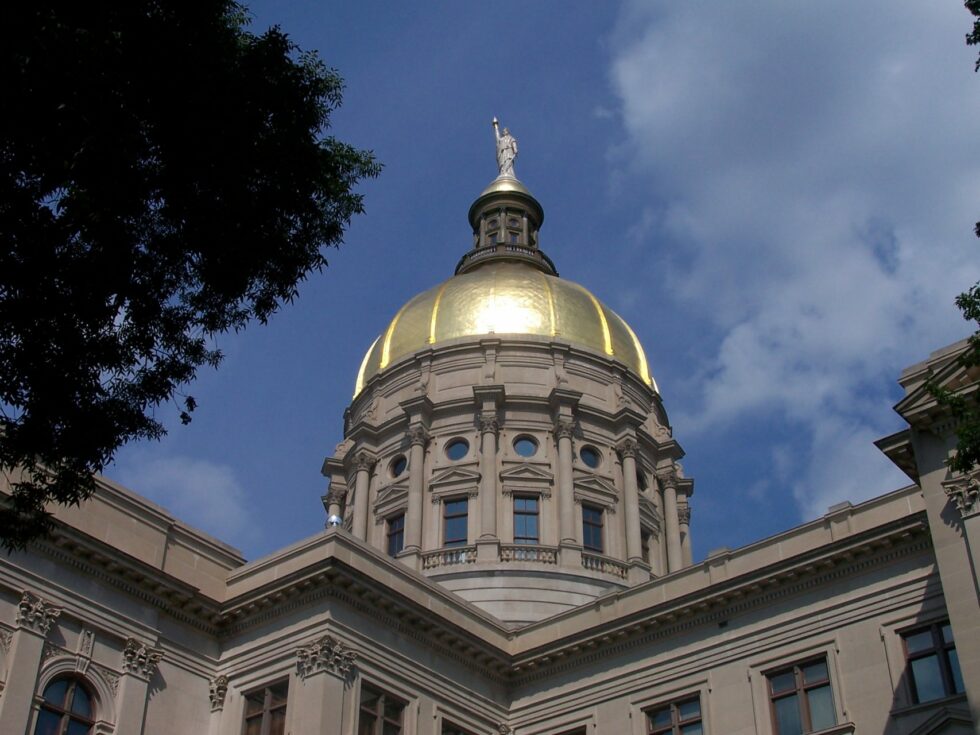 The Georgia Senate on Monday passed a repeal of the state's citizen's arrest law that bans people from detaining suspected criminals unless they are business owners on their private property.
Passage of the repeal bill, sponsored by state Rep. Bert Reeves, R-Marietta, marked another step toward finally ending a practice in place since the Civil War that was condemned after the shooting death of Ahmaud Arbery last year.
Owners of Georgia businesses including retail stores and restaurants could still detain shoplifters and other kinds of thieves on their premises, as long as they hand those persons over to police officers "within a reasonable time," according to the bill.
It would also allow police officers who are off-duty or outside their jurisdiction to make arrests if they witness a crime or have knowledge a crime was recently committed.
The repeal would not affect existing self-defense and stand-your-ground laws in Georgia that allow people to defend themselves, their property and others from threats of violence or deadly force.
"Let's get with the times," said Sen. Bill Cowsert, R-Athens, who is carrying the bill in the Senate. "Let's try to prevent citizens from taking the law into their hands except for the limited circumstances we've set forth."
Reeves' bill passed by a 52-1 vote in the Senate with only Sen. Frank Ginn, R-Danielsville, voting against. It heads back to the state House of Representatives for a final decision after clearing the chamber by a unanimous vote on March 4.
The slavery-era citizen's arrest law faced loud calls for repeal after 25-year-old Arbery was shot dead in February 2020 while jogging near Brunswick in an encounter with two white men who suspected him of vandalizing a nearby house under construction.
Gregory and Travis McMichael, who are father and son, pleaded not guilty under the citizen's arrest protections that Reeves' bill seeks to end.
The citizen's arrest repeal has gained broad support from Republicans and Democrats in the General Assembly, as well as criminal-justice advocacy groups such as the NAACP and the nonprofit Southern Center for Human Rights.
It follows passage of a landmark anti-hate crimes bill in Georgia last year and marks the most significant piece of criminal-justice legislation to emerge so far in the 2021 legislative session that has bipartisan support in the Republican-controlled state legislature.
Other proposals to ban no-knock warrants and boost officer training in de-escalation practices failed to gain traction after last summer's nationwide protests against police brutality and racial injustice following the killing of George Floyd by a Minneapolis officer.