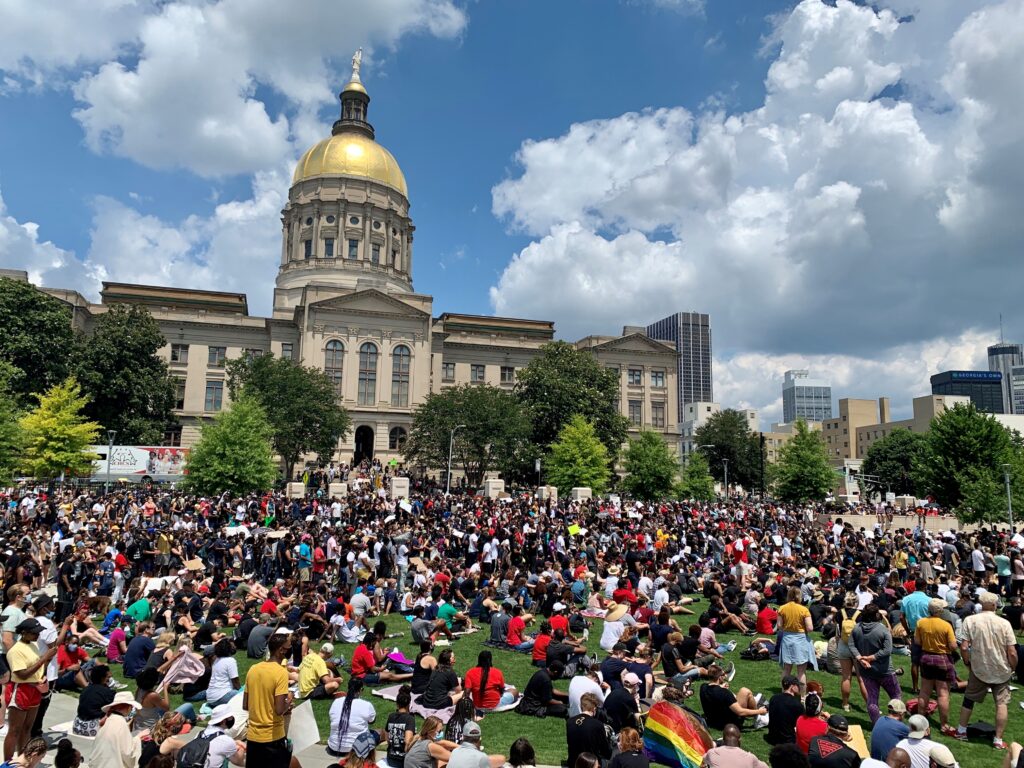 A move to put tight limits on the ability of local governments in Georgia to reduce police budgets in the wake of nationwide protests last summer passed in the state Senate on Thursday.
The bill, sponsored by Rep. Houston Gaines, R-Athens, has sparked heated debate in the General Assembly amid efforts by Republican leaders to bolster support for law enforcement and a bid by Democratic lawmakers to push changes to Georgia's criminal justice system.
House Bill 286 would forbid cities and counties from cutting the budgets of most police agencies in the state by more than 5% over a five-year period, excluding times of economic trouble that demand budget cuts across the board from local governments.
The bill follows last summer's protests against police brutality and racial injustice that rocked cities across the U.S., including Atlanta, and spurred calls from criminal-justice advocates to trim public spending on police in order to fund other areas such as education, social services and mental health.
Those protests also sparked reaction from Republican leaders to double down on support for law enforcement, particularly to oppose what conservatives called "defund police" efforts that became a main issue in the 2020 election cycle.
Sen. Randy Robertson, R-Cataula, who carried Gaines' bill in the Senate, said Thursday the chamber should not "sit idly by" after the city councils in Atlanta and Athens nearly passed budget cuts for their police officers recently.
"I think everyone sees the things going on around the country," Robertson said from the Senate floor. "What this does is prevent the citizens from being caught up in the politics."
The bill passed 36-15 vote in the Senate, with some Democratic senators voting in favor, and now heads back to the state House of Representatives for final passage. It cleared the House last month 101-69 nearly along party lines.
Critics called the funding restrictions a power grab by the state over local governments that would stall efforts to fund other areas like mental health, housing and education as ways to boost more community-oriented policing and keep people from landing in jail.
However, several Democrats including Sen. Freddie Powell Sims, D-Dawson, joined Republicans in backing the budget-cut restrictions on grounds local police need more funding for training in de-escalation tactics and mental-health response, not less.
"We need and we support public safety officers that are well trained to respect and manage difficult situations as best they can," Sims said.
Robertson, a retired major with the Muscogee County Sheriff's Office, has sponsored a separate measure in the Senate that would make it a felony to damage property or injure someone during a protest and hold city and county governments liable for not quelling rowdy demonstrations.
He has also sponsored another measure that would create a new driver's education course on how to interact with police officers during traffic stops in Georgia.
Those measures come as lawmakers close in on passing a bill to repeal Georgia's citizen's arrest law following the high-profile killing of Ahmaud Arbery near Brunswick last year.