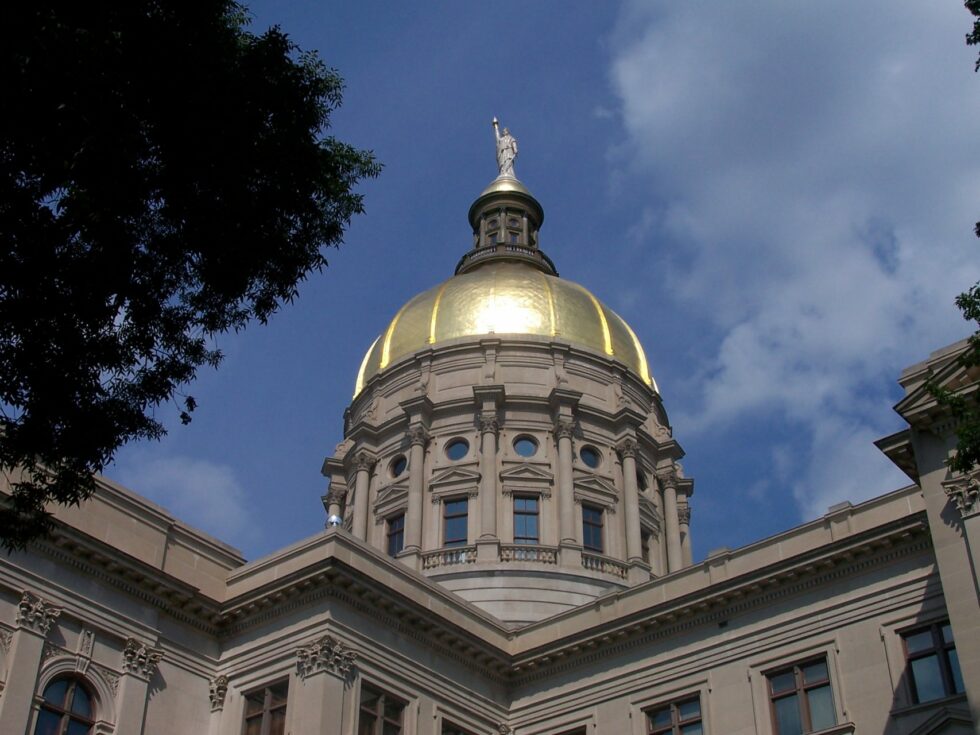 Deadly shootings at three Atlanta-area spas earlier this month have prompted Democratic lawmakers of Asian American and Pacific Islander descent to file bills aimed at multi-lingual training for law enforcement and delaying gun purchases.
The measures from state Reps. Bee Nguyen, Sam Park and Marvin Lim and Sens. Sheikh Rahman and Michelle Au – all Democrats representing parts of metro Atlanta – will need to hop rides on bills already moving in the General Assembly before the legislative session wraps up on Wednesday, March 31.
The lawmakers sponsoring those bills and others have called for bolstering support for Asian American Georgians in the wake of the March 16 shootings at two spas in Atlanta and one in Cherokee County that left eight people dead, including six Asian American women.
"Together, we mourn the senseless loss of life from those so cherished, so important and so loved by their families and friends in the Asian American Pacific Islander (AAPI) communities," the five lawmakers said in a joint statement.
"We look to our history, and where this country has been, and we look forward to the change we need to see. As AAPI legislators in the Georgia Senate and House, we are committed to not only drawing attention to the issues our communities face, but enacting meaningful change through legislation to address them."
Two of the measures, sponsored by Park and Rahman, would require gun sellers to wait five weekdays before clearing firearms purchases or face a felony charge with possible prison time for violating the delay time.
Those measures aim to stave off future rushed purchases of guns by dangerous persons such as the suspect in the recent spa shootings, 21-year-old Robert Aaron Long, who police say bought his weapon the same day he went on the killing spree.
Gun restrictions habitually face an uphill battle in the Republican-controlled state legislature where the Second Amendment's right-to-carry rules rank high on the list of conservative priorities to preserve.
Already, lawmakers are close to final passage of a bill to make it easier for gun owners from outside Georgia to have their carry permits accepted within the state.
The measure, which has drawn backlash following the spa shootings, passed the House largely along party lines and is awaiting Senate floor consideration.
The bill's sponsor, Rep. Mandi Ballinger, R-Canton, said on the House floor last month its intent is partly to allow gun owners from outside Georgia to "enjoy our wonderful state while they're enjoying their Second Amendment rights as well."
Two other bills, sponsored by Lim and Au, would create an officer-training course for police focused on responding to calls and general outreach in non-English speaking communities to bolster relationships between those communities and law enforcement.
Another two bills, sponsored by Nguyen and Rahman, would set up statewide language translation services for 911 operators to help curb communication issues for non-English speakers during emergencies.
Typically, legislation filed this late in the annual General Assembly session has no hope of passing unless it is tacked onto other bills that have already advanced in both chambers via the legislature's stringent vetting process.
Any proposals in the bills brought in response to the spa shootings that are added to other still-alive measures would likely first face scrutiny in committee hearings before moving further, according to Georgia House Speaker David Ralston's office.
Some lawmakers have shown support for backing the proposals with two days of committee hearings left before the session's ending next Wednesday including Sen. Kim Jackson, D-Stone Mountain, who said recently she will push for passage of the measure prolonging wait times for gun purchases.
"It is our responsibility as legislators to take concrete action to prevent future tragedies," Jackson said on Twitter.
Jackson joined other Democratic co-sponsors on the bills from the metro Atlanta area and elsewhere, including Reps. Zulma Lopez, Pedro Marin and Becky Evans as well as Senate Minority Leader Gloria Butler and most Democratic lawmakers in the Senate.
Meanwhile, the spa shootings this month prompted broad calls for the admitted gunman to face charges under the state's recently enacted hate-crimes law, which adds penalties for crimes motivated by a victim's race, color, religion, nationality, sexual orientation, sex, gender, or whether they have a physical or mental disability.
Authorities have not yet divulged whether Long's motive in the shootings involved alleged hate crimes. Cherokee County officials earlier this month said Long claimed he targeted Asian-run spas to purge a sex addiction that he sought to satisfy at those spas.
That information has spurred some observers to dismiss characterizing the shootings as hate crimes.
Sen. Bruce Thompson, R-White, challenged Atlanta Mayor Keisha Lance Bottoms' recent assurances the spas were operating legally, adding that the shooter's and victims' races should not matter.
"The reality here is this person shot people and all lives matter regardless of race," Thompson said March 22 on the Senate floor.