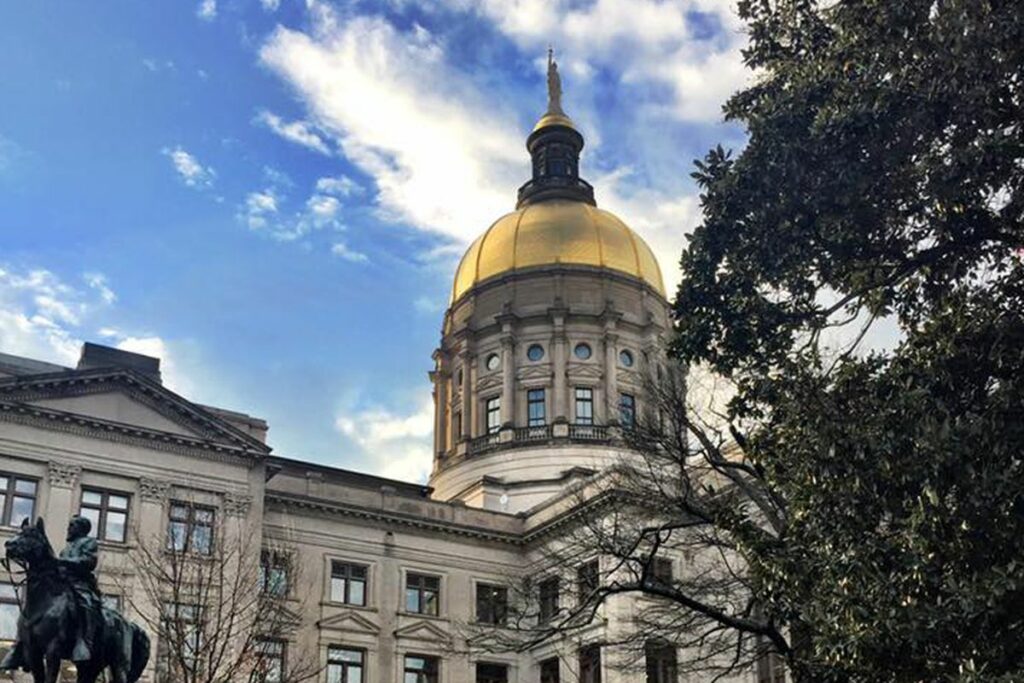 ATLANTA – The Georgia House of Representatives overwhelmingly passed a $26.3 billion mid-year budget Thursday that uses a large influx of federal aid to help with the state's fight against COVID-19 and restores cuts to education.
The fiscal 2021 mid-year plan, which now moves to the state Senate, cleared the House 149-20. The House doesn't usually act on the mid-year budget before February, but lawmakers are In a rush to get it in place in case the General Assembly has to call a temporary halt to the legislative session because of the virus.
The mid-year budget, which covers state spending through June 30, includes $58.7 million in state and federal funds to support nursing homes, which have been hit hard by COVID-19. The House also added $18 million in state funds for a new computer system to track COVID testing and immunization and $285,997 to hire three Department of Public Health managers to support the state's pandemic response.
The mid-year budget request Gov. Brian Kemp submitted early this month restores $567 million of $950 million in cuts to K-12 schools the legislature imposed last year as state tax revenues slowed due to the pandemic. Combined with $411 million Georgia has received in federal COVID relief for education, the state actually is $28 million ahead in school funding.
Local school systems also have done their part to deal with last year's cuts by tightening their budgets, House Appropriations Committee Chairman Terry England told his legislative colleagues Thursday.
"It's a three-way funding partnership: state, local and federal," said England, R-Auburn. "When one of the three partners stumbles … we always lean on the others."
The House also added just more than $500,000 to the mid-year budget in start-up costs for the state's new hemp farming and medical cannabis initiatives.
Another $1 million is earmarked for tourism marketing in a bid to help the hospitality industry recover from huge pandemic-driven losses.
"Once everyone starts feeling comfortable with the vaccine and the pandemic goes away, folks will start traveling," England said. "We want them to have Georgia on their minds when they do."
The House also signed off on Kemp's request for $20 million to expand broadband connectivity in rural Georgia.
Several House Democrats questioned why the state continues to use private prisons when President Joe Biden signed an executive order this week ordering the Justice Department to stop using them at the federal level.
Opponents argue companies that operate private prisons are motivated to put as many convicted criminals in them as possible to maximize profits.
"[Private prisons] are a school-to-prison pipeline, and we have to stop it," said Rep. Donna McLeod, D-Lawrenceville.
England said private prisons save the state money by removing the need to build more state prisons and hire more staff with full state benefits.
"That population has to be housed somewhere," he said.
While stronger-than expected state tax collections allowed Kemp and the legislature to avoid the 10% across-the-board budget cuts they imposed last year, England warned of "some headwinds" facing the state this year.
He said state revenues likely will take a hit at tax-filing time as the Department of Revenue issues refunds to a large number of unemployed Georgians whose benefits were taxed.