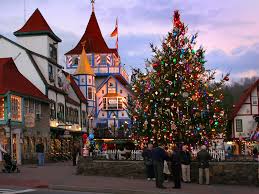 ATLANTA – Georgia's chief business recruiter Wednesday pitched a $1 million plan to resurrect a tourism industry suffering massive losses since coronavirus-fearing travelers stopped taking vacation trips and attending business conferences.
The boost in tourism marketing funds recommended in Gov. Brian Kemp's $26.3 billion mid-year budget would be used to double down on current efforts to convince Georgians to keep their travel plans in state, Georgia Commissioner of Economic Development Pat Wilson told members of the state House and Senate Appropriations committees during a second day of budget hearings.
The money also would go toward marketing Georgia tourist attractions in neighboring states and – once the pandemic eases – reaching out to draw visitors from farther afield, Wilson said.
Georgia's tourism industry, which accounted for $69 billion in annual economic impact before the COVID-19 outbreak, has lost $11.7 billion since the pandemic hit, Wilson said.
"Travel industry losses are significant and they're driving up our unemployment numbers," he said. "If you back out travel and hospitality, we'd practically be at full employment."
Wilson said having adequate resources for tourism marketing is going to be critical after vaccinations are completed and the pandemic has run its course.
"This is going to be a competitive market," he said. "Every state around us is going to put in a tremendous amount of money to do the same thing."
Senate Appropriations Committee Vice Chairman Steve Gooch suggested the economic development agency work with the outdoor recreation industry on tourism marketing.
"The RV industry probably had their best year," said Gooch, R-Dahlonega. "COVID-19 drove people out of the cities and up into the hills."
Indeed, many state parks have enjoyed record visitation during the pandemic.
"[The parks] were one of the few safe places where people could get out of their homes … and get some exercise," said Mark Williams, commissioner of the Georgia Department of Natural Resources, which runs the parks system.
Wilson said the economic development department is working with the U.S. Travel Association to bring back conventions, which the pandemic ground to a halt. Some of the proposed $1 million tourism marketing appropriation would go to promote Georgia as a host site for conventions that would be held using safety guidelines, he said.
"There are safe events we can do," he said.
Wilson said tourism has started to rebound in some parts of Georgia even amid the pandemic, notably Helen and Savannah.
"As vaccines continue to move out through the state, travelers are going to feel more comfortable," he said. "You're going to see them come back."