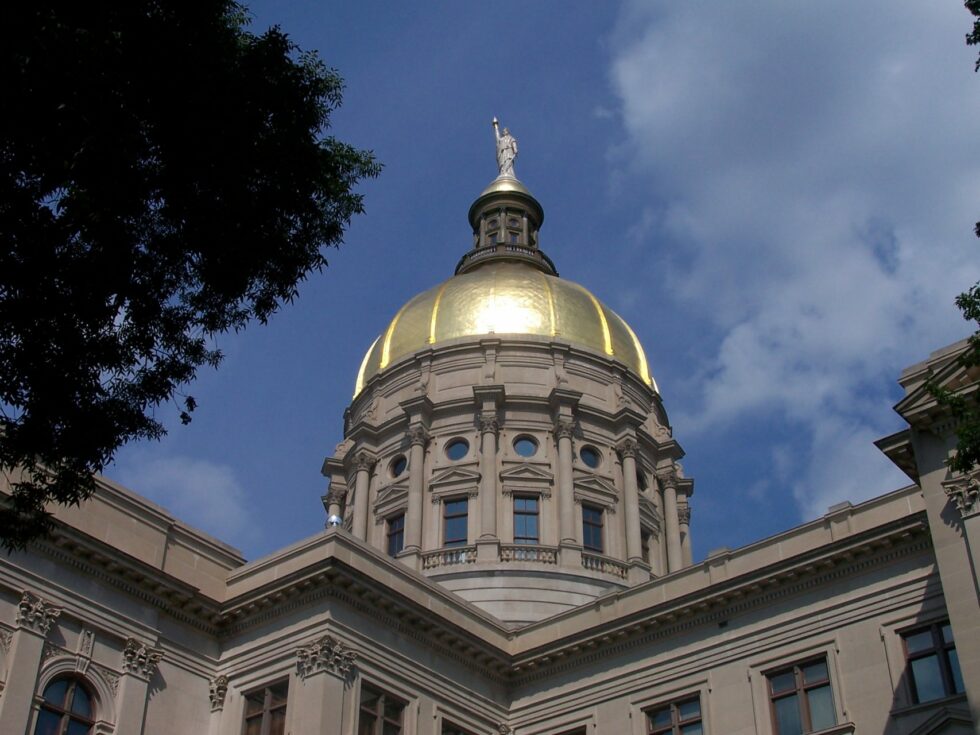 The sight of the woman lying on the floor of a windowless jail cell is a something Henry County Judge Brian Amero will never forget.
Pregnant, unresponsive, off her medication and "draped in a paper robe," the woman had been kept there for several months with scant help for her mental health issues, waiting for a probation hearing. Jail staff tried transferring her to a psychiatric facility but "no one would take her," Amero said.
"So this is where she sits, this is where she lays, twenty-four hours a day in the dark basement of the jail, in this condition," said Amero, one of many judges in Georgia hoping to curb how often people with mental health issues wind up in jail rather than treatment settings.
Amero is among dozens of advocates, experts and officials on a state commission studying how to improve Georgia's mental health system, an underfunded web of agencies and local boards that serve tens of thousands of people with mental illnesses, developmental disabilities and substance addiction.
The Behavioral Health Reform and Innovation Commission held its second meeting last week after forming in 2019 to draw up solutions to the funding, workforce, care access and insurance issues that hamper the state's mental health services.
Reversing the trend of jails and prisons acting as revolving doors for those with mental health issues is a top challenge facing Georgia's service providers and law enforcement, both of which often lack enough resources to help people before they experience a preventable crisis that leads to arrest.
Nearly one-fourth of the roughly 53,700 people in state prisons as of January of this year needed treatment for a mental illness, said Georgia Supreme Court Justice Michael Boggs, who serves on the commission and has worked for years on criminal justice reform.
The situation is more dire at county jails such as in South Georgia's Dougherty County, where Boggs said 209 out of 597 people housed in the jail last January needed mental health services. Those persons tend to stay incarcerated longer than other inmates, depriving them of treatment and increasing jail costs.
"Our jails become the de facto mental health institutions in a lot of our communities," Boggs said. "It is not only morally unacceptable; it's financially and otherwise not sustainable.
"We've got to do a better job of getting these individuals the treatment they need and not putting them in the county jails."
Children also face major mental-health challenges in Georgia. Youth admissions to emergency rooms have increased 116% since 2015 with more than half of those children transferring to psychiatric facilities, said Dr. Dan Salinas, chief of community clinical integration at Children's Healthcare of Atlanta.
Insurance red tape blocks many of those children from receiving help. Children covered under Medicaid in Georgia are often delayed or outright denied admission to residential treatment facilities after hospital stays, said Emily Acker, president and CEO of the nonprofit care provider Hillside.
Acker told commission members last week about a 13-year-old girl named "Rose" who was sex-trafficked by a parent and hospitalized 19 times between two stays at residential treatment facilities, where she was initially denied admission by a Medicaid care management organization.
"In Georgia today, it should not be so difficult to provide a child like Rose the care that she needs and deserves," Acker said.
Collecting key data on mental health services in Georgia is also an uphill battle. Spotty data on Medicaid claims and local providers participating in state-funded programs make it tough to address care gaps, said Nicoleta Serban, a professor of industrial and systems engineering at Georgia Tech.
"Once we have a good understanding of the supply of services, we can really have a good understanding also of what is the demand that we can cover with the current supply," Serban said. "I don't think we have an answer to this question, and it's a quite challenging question to address."
Experts and commission members offered up several recommendations to bolster Georgia's mental health system including more specialized probation supervision, alternative court programs with more treatment-focused sentencing and single-provider Medicaid management through the state.
State Rep. Kevin Tanner, R-Dawsonville, who chairs the commission, said he'll convene members soon to draft and approve an annual report on recommendations. The commission is set to continue meeting through June of 2023.