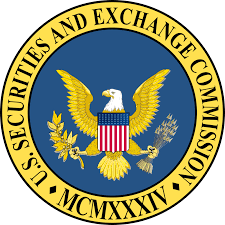 ATLANTA – Atlanta-based commercial flooring company Interface Inc. agreed Monday to pay a $5 million fine stemming from a U.S. Securities and Exchange Commission investigation into improper reporting of its quarterly earnings.
An order handed down by the SEC found Interface and two former executives with the company made unsupported manual accounting adjustments in 2015 and 2016, often when Interface's internal forecasts indicated the company likely would fall short of analysts' consensus estimates.
Those adjustments boosted the company's income, making it possible for Interface to consistently report earnings that met or exceeded consensus estimates, according to the order.
The SEC's actions against Interface and a Pennsylvania-based financial services company are the first arising from investigations generated by the federal agency's Division of Enforcement EPS Initiative, which uses risk-based data analytics to uncover potential accounting and disclosure violations.
"Public company financial reporting should not present a misleading picture of performance," said Stephanie Avakian, director of the SEC's enforcement division. "As demonstrated by today's actions, we will continue to leverage our internal data analysis tools to identify violators, including evidence of earnings management and other accounting or disclosure improprieties."
Without admitting or denying the SEC's findings, Interface, former Chief Financial Officer Patrick C. Lynch and Gregory J. Bauer, a former controller and chief accounting officer, agreed to cease and desist from future violations.
Lynch agreed to pay a fine of $75,000, and Bauer will pay $45,000. Both men also agreed to be suspended from appearing and practicing before the commission as accountants.