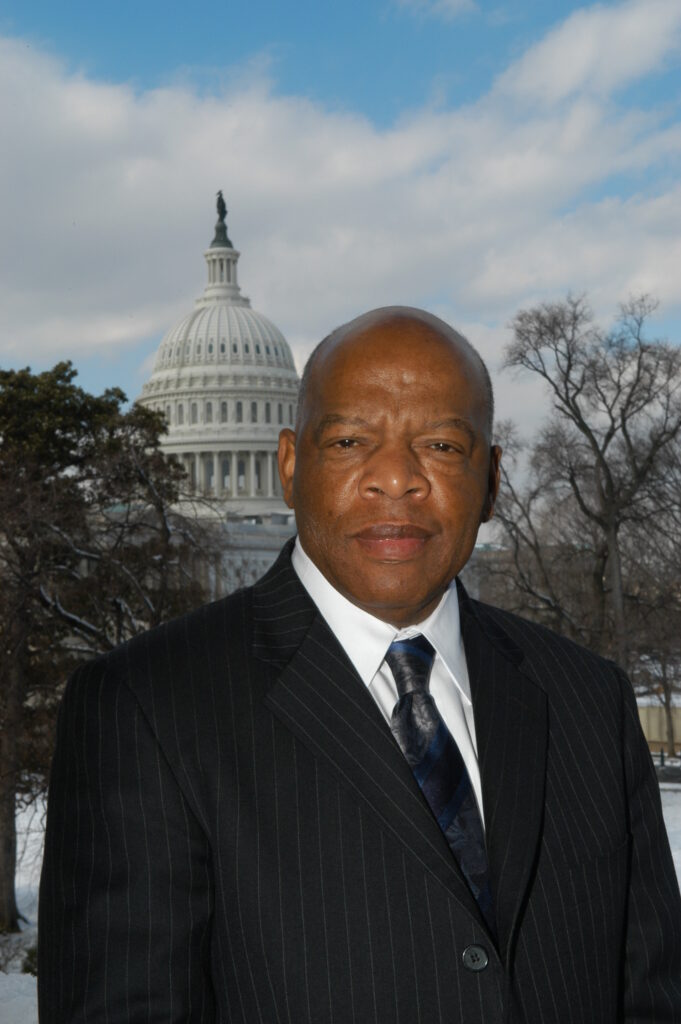 ATLANTA – Three former U.S. presidents said goodbye to civil rights icon John Lewis Thursday, culminating a weeklong series of ceremonies honoring the Atlanta congressman who died July 17 of cancer at age 80.
Lewis' funeral took place at historic Ebenezer Baptist Church in Atlanta's Sweet Auburn neighborhood, where Lewis mentor Martin Luther King Jr. once served as pastor.
Former President Barack Obama described Lewis as "perhaps [King's] finest disciple," carrying forward King's message of non-violence after the civil rights leader was slain in 1968.
"He not only embraced that responsibility," Obama told Lewis' mourners. "He made it his life's work."
During the last week, Lewis' flag-draped casket traveled to many of the sites where he made his mark as a young civil rights leader and, later, as a congressman for 33 years.
Last Sunday, a day after he was honored with a ceremony in his hometown of Troy, Ala., Lewis made a final trip via a horse-drawn carriage over the Edmund Pettus Bridge in Selma, Ala. That's where he suffered a fractured skull when he was beaten by state troopers while leading a voting rights march in 1965 on a day that has come to be remembered as "Bloody Sunday."
He returned to the bridge many times over the years to commemorate that day, telling the political leaders who accompanied him on those trips that he fully expected to die at the head of that march.
"It's important to remember that," former President Bill Clinton said in eulogizing Lewis Thursday. "He was there on a mission that was bigger than personal ambition."
On his way to become the first Black American to lie in state in the U.S. Capitol Rotunda earlier this week, Lewis' procession swung by the Lincoln Memorial, where he was the youngest speaker at the March on Washington in 1963, where King delivered his famous "I Have a Dream" speech.
Finally, Lewis' casket lay in state at the Georgia Capitol, where he was honored by Gov. Brian Kemp and Atlanta Mayor Keisha Lance Bottoms on Wednesday.
At Thursday's funeral service, Republican former President George W. Bush said while he and Democrat Lewis had many political disagreements over the years, they were without animosity. The two worked together in planning the National Museum of African American History and Culture, which opened on the National Mall in Washington, D.C., in 2016.
"In the America John Lewis fought for and the America I believe in, differences of opinion are evidence of democracy in action," Bush said. "We live in a better and nobler country today because of John Lewis."
Former President and Georgia native Jimmy Carter and current President Donald Trump did not attend Thursday's funeral.
At age 95, Carter is not traveling. However, he sent written condolences that were read during Thursday's service by the Rev. Raphael Warnock, Ebenezer Baptist's current pastor.
Trump and Lewis were not on good terms. After questioning Trump's legitimacy as president in light of Russian interference in the 2016 election, Lewis did not attend the Trump's inauguration in 2017.