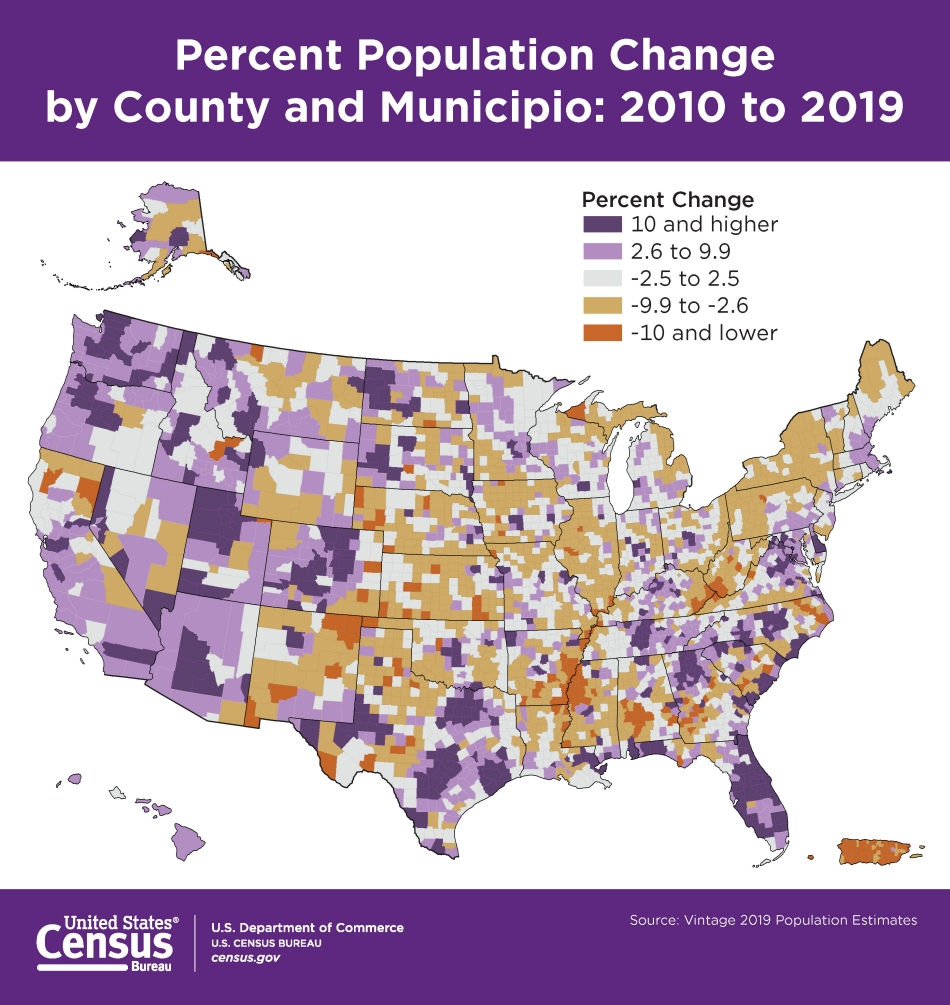 ATLANTA – Metro Atlanta was the nation's fourth fastest-growing metropolitan area in the last decade, according to new numbers from the U.S. Census Bureau.
The population of Atlanta, including Sandy Springs and Alpharetta, was just more than 6 million as of last July 1, up from just less than 5.3 million on April 1, 2010.
That increase of 733,646 was behind only the Dallas, Houston and Phoenix metropolitan regions. The Dallas metro area – including Fort Worth, Texas; and Arlington, Texas – was the fastest-growing metropolitan area in the country, adding 1.2 million residents during the last decade bringing its population to nearly 7.6 million.
The Atlanta region also is the nation's ninth-most populous. Ahead of metro Atlanta in the rankings as of last July 1 were the New York City/Newark, N.J., with more than 19.2 million residents the nation's largest.
The Big Apple is followed in order by Los Angeles, Chicago, Dallas, Houston, Washington, D.C., Miami/Fort Lauderdale and Philadelphia.
The Census Bureau also reported that all of the 10 counties with the largest numeric gains since 2010 are in the South and West.
Despite the growth in some counties, more than half (53.6%) of the counties in the United States were smaller in 2019 than they were in 2010. These patterns of growth or decline were largely related to county size, with most small counties losing population this decade and most large counties gaining.