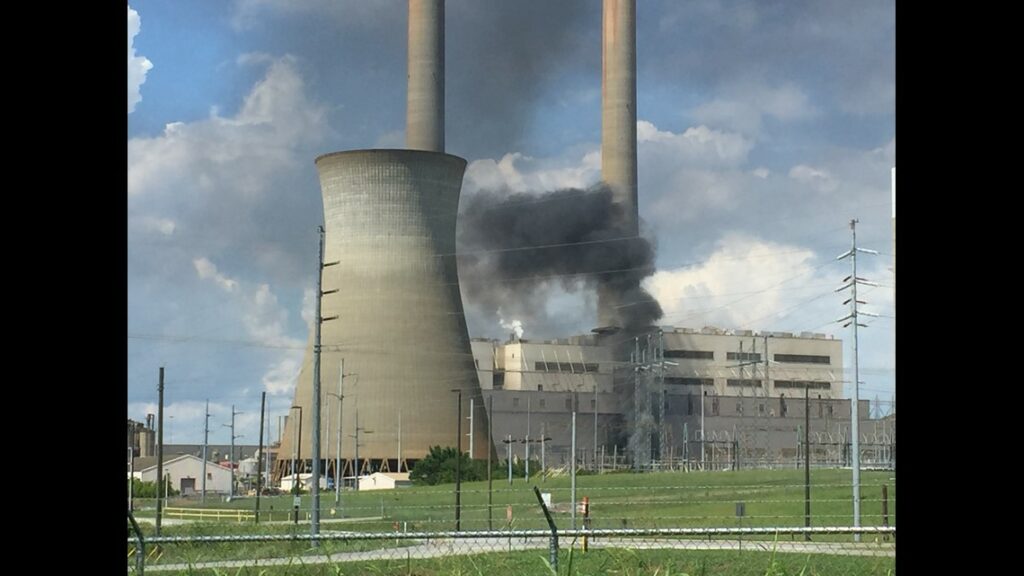 ATLANTA – Legislation increasing the fee to store toxic coal ash in Georgia landfills cleared a Senate committee on Tuesday.
Coal ash, the byproduct of burning coal at power plants to generate electricity, can contain compounds that cause cancer after long exposure.
The state's top energy producer, Georgia Power, is moving away from storing coal ash is liquid ponds to instead disposing it in dry landfills going forward.
Since July, landfills have charged power companies a lower fee to take coal ash compared to other forms of waste. The fee for almost all landfill garbage is $2.50 per ton, while coal ash is $1.
That change was made in 2018 legislation that raised the landfill fee for all waste but gave coal ash a special carve-out.
Georgia environmentalists worry the lower fee could spark an influx of out-of-state coal ash to Georgia landfills.
Five landfills in Georgia have taken in millions of tons of coal ash since 2017, with much of it originating from power plants in Florida and North Carolina, according to state Environmental Protection Division records.
Senate Bill 123 would raise the fee for dumping coal ash up to $2.50, the same as all other waste. Its sponsor, Sen. William Ligon, said the uneven fee amounts incentivize outside companies to send their coal ash to Georgia.
"We shouldn't be subsidizing that," Ligon, R- said Tuesday. "Everyone should pay their fair share."
The bill passed out of the Senate Natural Resources and Environment Committee with unanimous approval Tuesday.
The Texas-based company Waste Management, which runs four of Georgia's five ash-receiving landfills, opposes raising the coal-ash fee on grounds that it might prompt the toxic material to be stored in less safe ways.
Georgia Power has previously touted the economic benefits of recycling coal ash into materials like concrete.
Coal ash disposal has surfaced as a leading environmental issue in this year's legislative session at the Capitol, particularly for Democratic lawmakers.
Legislation has also been filed that would force Georgia Power to install dense lining around its ash storage ponds to keep the toxic sludge from leaching into the groundwater.
Georgia Power is poised to tap ratepayers for $525 million through 2022 to remove or seal off all 29 of its existing ash ponds, some of which environmentalists say are poised to be left in place without protective lining. The company has said the sealed ponds will be safe.