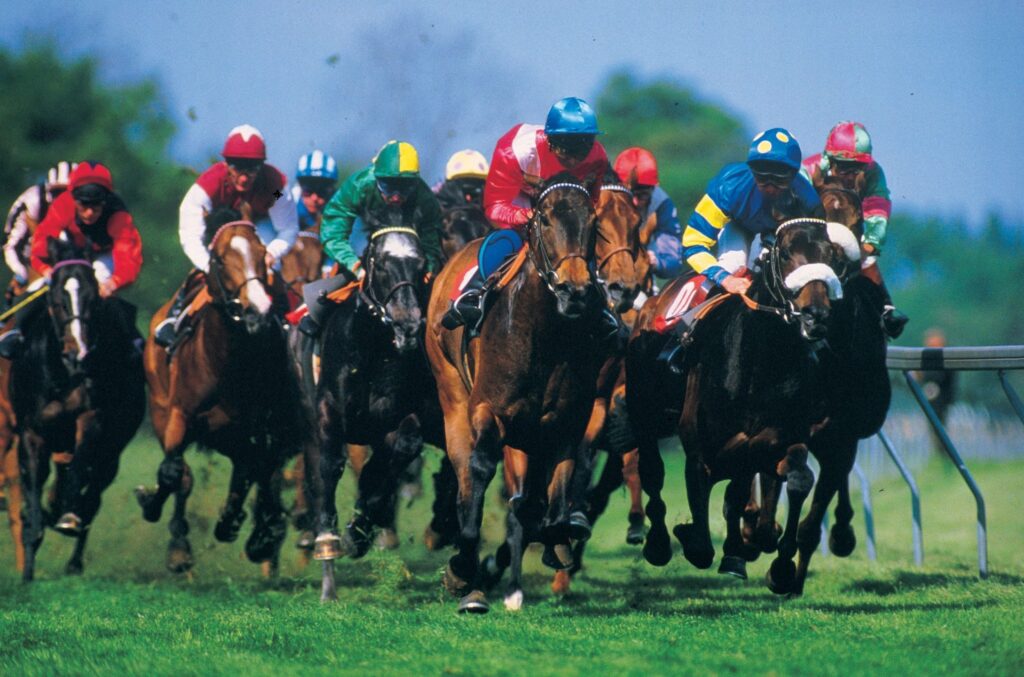 ATLANTA – Religious organizations and other opponents of legalized gambling dominated a Georgia Senate committee hearing Wednesday on legislation to let voters decide whether to bring pari-mutuel betting on horse racing to the state.
For seven years, Sen. Brandon Beach, R-Alpharetta, has been the driving force behind a proposed constitutional amendment legalizing horse racing.
An underlying "enabling" bill accompanying the constitutional change calls for the construction of up three racetracks in Georgia that would be part of mixed-use developments. One track in metro Atlanta would require a minimum investment of $250 million, while two tracks outside the metro region would require at least $125 million.
Beach has consistently pitched legalizing horse racing in Georgia as a way to boost the economies of rural communities by creating a job-creating equine industry with breeding and hay farms.
"If you want to have a breeding industry, it's essential you have a racetrack," Beach told members of the Senate's Economic Development and Tourism Committee. "We have no incentives to breed horses here."
But opponents said racetracks would inevitably lead to casinos, which would increase crime and foster gambling addictions.
"The nose of the camel's under the tent," said Paul Smith of Citizen Impact, an organization that promotes Christian schools in Georgia. "Once the constitution is changed, it will make it that much easier to bring casinos into this state."
Other opponents said horse racing has declined enough in popularity across the country that some states have been forced to subsidize the industry with taxpayer dollars.
But Beach said his bill would not provide any tax credits to incentivize racetrack developers to come to Georgia, nor would the state subsidize any Georgia tracks, even if they struggle financially.
"It's their private dollars," he said. "If they don't make it, they don't make it."
Beach also noted his bill does not include casinos. However, a constitutional amendment calling for a statewide referendum to legalize horse racing, casinos and sports betting in Georgia is expected to be introduced soon in the state House of Representatives.
The Senate committee did not vote on the horse racing bill Wednesday and did not schedule a future vote.
Senate Majority Leader Mike Dugan, a member of the committee, said he doesn't believe there's enough support in the Senate to muster the two-thirds majority needed to pass a constitutional amendment.
Dugan, R-Carrollton, said he's not convinced legalized gambling would be a huge generator of tax dollars.
"I would prefer we not go with the assumption that gambling is a revenue stream for the state," he said.