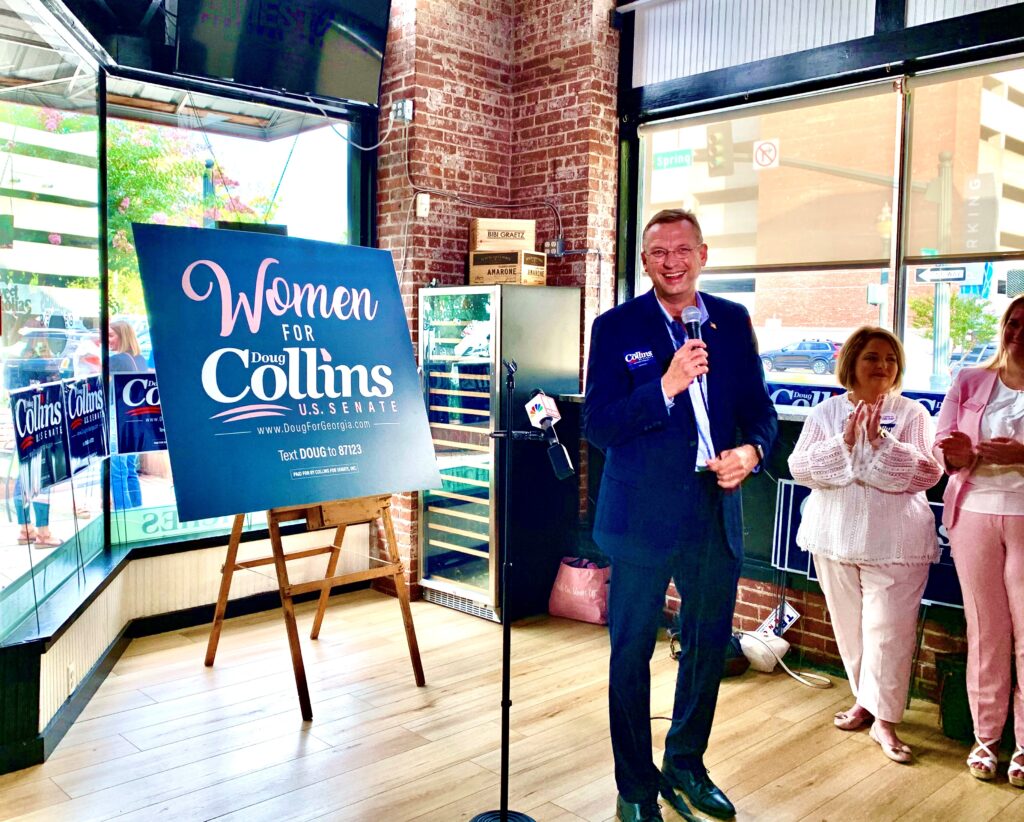 Former U.S. Rep. Doug Collins announced Monday he will not run for any office in the 2022 election cycle, ending speculation over potential bids for top statewide seats.

Collins, who lost an open-format election for one of Georgia's U.S. Senate seats last fall, said he aims to play a role in "shaping our conservative message" to help Republicans win back majorities in Congress.

"For those who may wonder, this is goodbye for now, but probably not forever," Collins said in an announcement on social media Monday. "I believe that we, as conservatives, must be able to clearly communicate our values, and I will help keep that fight going."

A Baptist pastor and U.S. Air Force Reserve chaplain from Gainesville, Collins joined the Clarkesville-based law firm Oliver & Weidner in February after placing third in the open-party special election to replace retired Republican Sen. Johnny Isakson last November.

Collins waged a fierce battle for a majority share of conservative voters in the special election against then-Republican Sen. Kelly Loeffler, who was appointed to hold Isakson's seat until the election. Loeffler then lost to Democrat Raphael Warnock in the Jan. 5 runoff.

Collins served four terms from 2013 until 2021 representing Georgia's 9th Congressional District, which stretches from Gainesville and Athens northeast to the South Carolina border. U.S. Rep. Andrew Clyde of Jackson now holds that seat.

Prior to his Senate campaign, Collins served a stint as ranking Republican on the House Judiciary Committee, where he gained national attention as one of then-President Donald Trump's most vocal supporters during Trump's first impeachment inquiry in 2019.

Collins was Trump's preferred pick over Loeffler for Gov. Brian Kemp's appointment to the vacant Senate seat, opening a rift within Republican ranks between the president and Georgia's governor that continued through the January runoffs and amid Trump's claims of voter fraud in the 2020 elections that state officials and federal courts repeatedly rejected.

Georgia Republican losses this past election cycle prompted speculation Collins might challenge Kemp in his 2022 reelection campaign or seek a rematch against Warnock, who has already drawn several Republican challengers in recent weeks.

Collins' backing out of 2022 races comes amid mounting speculation that former University of Georgia football star Herschel Walker may challenge Warnock in the upcoming cycle.

Walker's potential candidacy picked up steam last month after Trump urged him to run for the Senate as a Republican, calling the 1982 Heisman Trophy winner "fantastic" and "unstoppable." Walker has not yet announced whether he will run against Warnock.