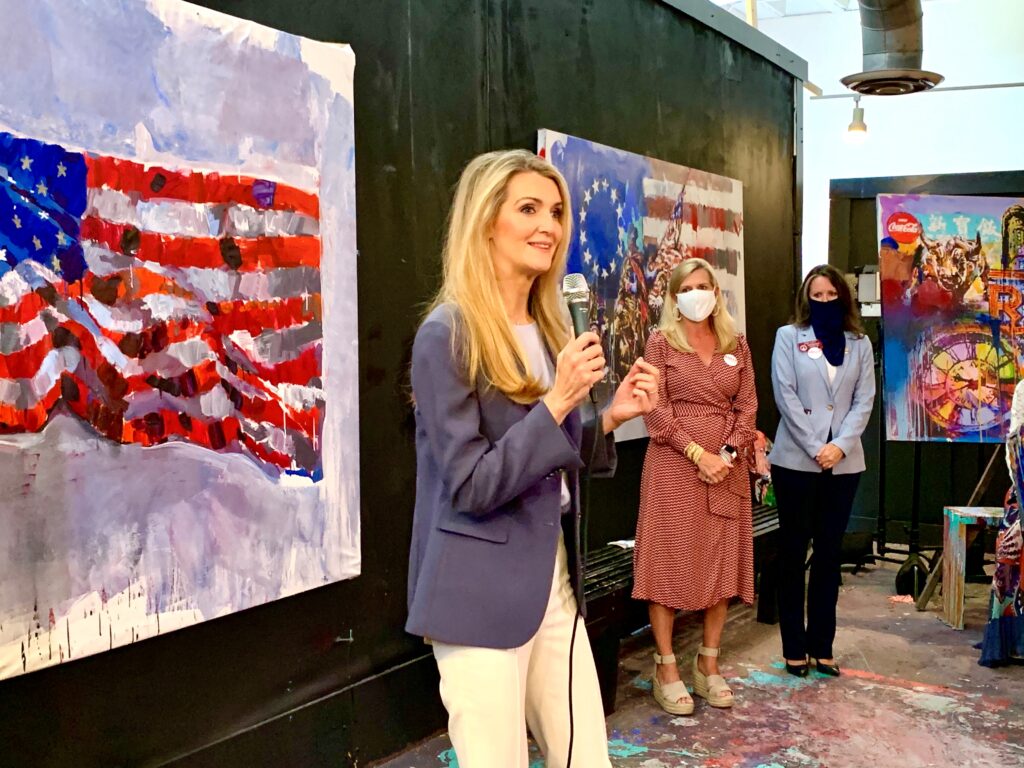 ATLANTA – A voter mobilization group chaired by former U.S. Sen. Kelly Loeffler is looking for a few good candidates to run in this year's municipal election.
Greater Georgia announced its first-ever candidate recruitment program Wednesday ahead of the November elections, focused on identifying and recruiting a class of qualified conservative candidates.
"In Georgia and across the country, the Left is organizing to take control of cities and counties by recruiting candidates to carry out a dangerous progressive agenda," Loeffler said. "This year, Greater Georgia is going on offense with a program designed to recruit top-tier candidates and empower them with the tools to run and win."
Greater Georgia will target open and toss-up seats in cities across the state, including races for mayor and city council. Those interested in running for local office can learn more about the program at https://www.greatergeorgia.com/recruitment.
The candidate qualifying period begins on Aug. 21. Municipal elections will take place Nov. 7.
Loeffler was appointed to the Senate by Gov. Brian Kemp in January 2020 after the retirement of Sen. Johnny Isakson, who died late the following year. The Republican lost her bid to win a full term to Democrat Raphael Warnock in a runoff in January 2021.