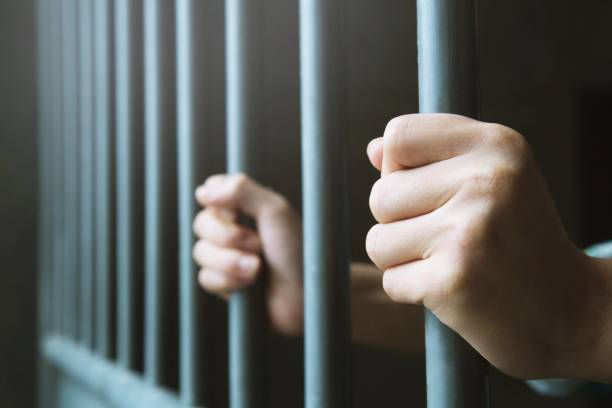 ATLANTA – Two Democratic members of Georgia's congressional delegation introduced legislation Wednesday to overhaul oversight of the federal prison system.
The bill, sponsored in the U.S. House of Representatives by Rep. Lucy McBath, D-Marietta, and in the U.S. Senate by Sen. Jon Ossoff, would require the Justice Department's inspector general to inspect all 122 U.S. Bureau of Prisons facilities and make recommendations for fixing problems.
The inspector general must report findings and recommendations to Congress and the public, and the bureau must respond to all inspection reports within 60 days with a corrective action plan.
The legislation also would establish an independent ombudsman to investigate the health, safety, welfare, and rights of incarcerated people and staff. The ombudsman would create a secure hotline and online form for family members, friends, and representatives of incarcerated people to submit complaints and inquiries.
"Incarcerated Americans should not fear death when they enter our federal prison system, and correctional officers should not fear for their safety in their workplace," McBath said Wednesday. "Our federal prisons must serve as institutions that rehabilitate and prepare Americans for reentry into society, and that cannot happen without putting meaningful accountability measures in place."
Ossoff chairs the Senate Permanent Subcommittee on Investigations, which held hearings last year on conditions inside federal prisons. The senator introduced a prisons oversight bill late last year, but the Senate didn't act on it before time ran out on the 2021-22 congressional term.
"My bipartisan investigations of corruption, abuse, and misconduct in the federal prison system revealed an urgent need to overhaul federal prison oversight," Ossoff said. "I am bringing Republicans and Democrats together to crack down on corruption, strengthen public safety, and protect civil rights."
The legislation has bipartisan backing. Cosponsors in the House include Rep. Kelly Armstrong, R-N.D., while Ossoff's Senate bill is being cosponsored by Sen. Mike Braun, R-Ind.