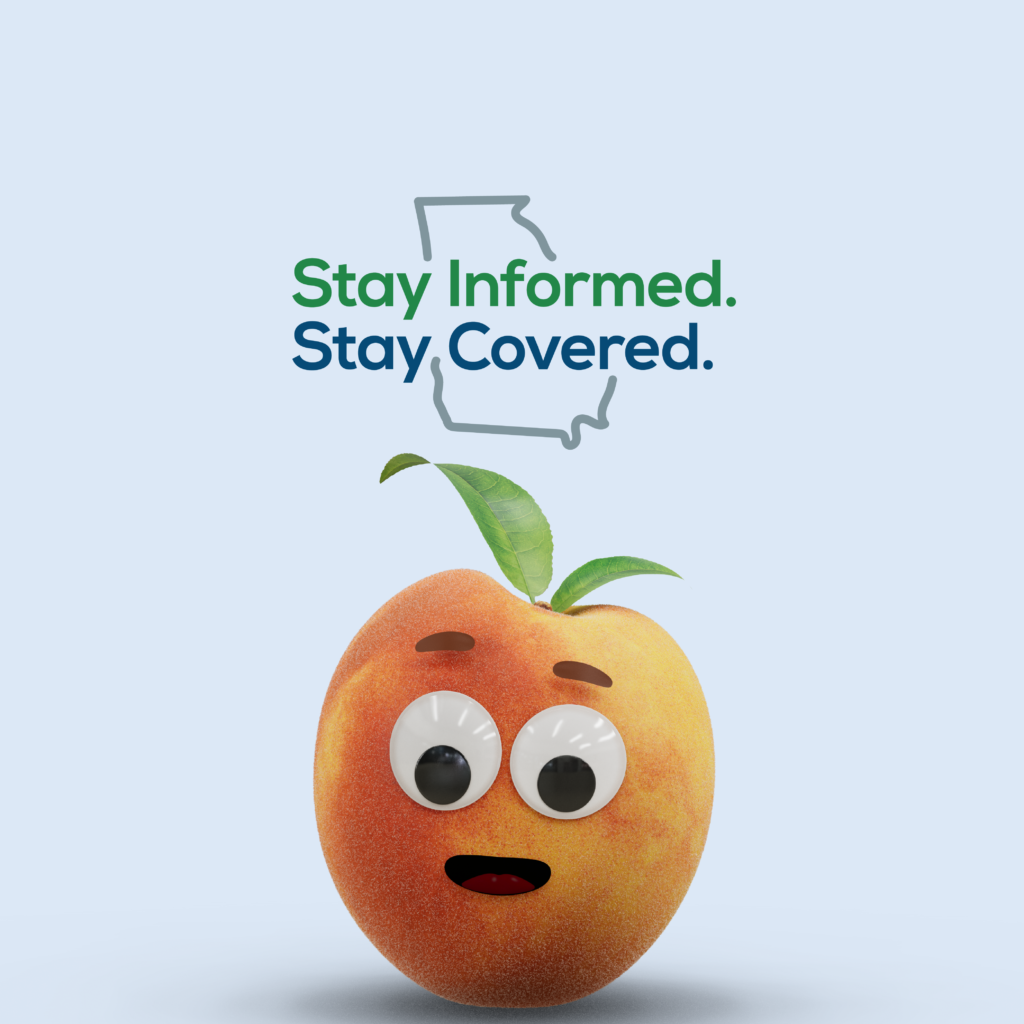 ATLANTA – The complex process of reassessing Georgians' eligibility for Medicaid has started.
COVID-era Medicaid regulations prevented anyone enrolled in Medicaid from being disenrolled during the public health emergency.
But those pandemic-era regulations ended at the start of this month, and Georgia will now have to determine which Medicaid members remain eligible for coverage.
In Georgia, children from low-income families as well as pregnant women are eligible for Medicaid. The state also provides Medicaid to new mothers for up to 12 months after delivery. Some very low-income adults as well as aged, blind and certain disabled populations are also eligible.
Prior to the pandemic, Georgians enrolled in Medicaid had their eligibility checked yearly. But all of those eligibility checks were put on pause for several years.
That meant that teenagers who typically would have aged out of the program or new mothers whose pregnancy-related Medicaid would have expired remained on the rolls.
The state estimates that about half a million Georgians were newly enrolled in Medicaid and PeachCare for Kids during the pandemic. The total number of Medicaid enrollees is now about 2.7 million, about one-fourth of the state's population.
Each of those members will need to have their eligibility redetermined, a heavy lift for the state.
The Georgia Department of Community Health (DCH), which oversees the state Medicaid program, is partnering with the Department of Human Services (DHS) to manage the process.
With the redetermination process expected to take more than a year, the fiscal 2023 mid-year budget includes funding to hire 450 case managers to manage the process at DHS.
The agency also plans to install self-service kiosks in more than 400 public library locations.
The state has developed a marketing campaign — represented by the "George A. Peach" mascot — to help Georgians learn more about the new process. Materials are currently available in Spanish, Burmese, Korean, Nepali, Portuguese, and Vietnamese as well as English.
"I have seen the state agencies, both DCH and DHS, come forward with really good faith efforts to plan as best they can," said Laura Colbert, executive director of Georgians for a Healthy Future.
"The trickiest part of this seems to be maybe staffing for both DHS and DCH … hiring enough Medicaid eligibility workers. Making sure they are trained properly and prepared to do that job over the next 12 to 14 months is going to be very difficult in this work and labor environment."
State budget hearings earlier this year highlighted the labor shortages and high turnover rates most state agencies face.
Many adults will lose coverage because Georgia is one of 10 states that have not fully expanded Medicaid, Colbert said.
Some children also may lose coverage because of the complexity of the bureaucratic process, she added.
"Some folks are going to be ineligible for Medicaid and not eligible for anything else," Colbert said. "We will see very large coverage losses."
Other adults who lose coverage may be able to enroll in Affordable Care Act plans available on the Healthcare.gov marketplace. Those who lose coverage will be able to apply for Healthcare.gov plans as early as 60 days before their Medicaid/PeachCare coverage ends and up until July 31, 2024.
However, only those Georgians who earn 100% or more of the federal poverty level ($13,590 for a single person) will qualify.
Those who earn less than the federal poverty level will be able to seek coverage through a new Georgia program, called Georgia Pathways, that launches on July 1.
Under that program, Georgians who work, volunteer, or enroll in educational programs for at least 80 hours per week can also qualify for the state Medicaid program. Estimates of how many people will be eligible for that program vary.
"There may be upwards of 200,000 members already on Medicaid that would qualify for [Pathways]," DCH Commissioner Caylee Noggle told lawmakers in January. "They will be transitioned to that [program] during their eligibility redetermination if they're eligible."
But the number could be much lower, said Colbert of Georgians for a Healthy Future.
"It's likely then that fewer than 100,000 folks are going to gain coverage because of really difficult bureaucratic work requirements and premiums that are not standard for the Medicaid program," Colbert said this week.
Officials recommend several steps for Georgians who are enrolled in Medicaid or PeachCare for Kids.
They should ensure that their contact information is up to date using the state's online Gateway portal, in person at local offices or by phone at 1-877-GA-DHS-GO. That way, people will be sure to receive redetermination notices.
Next, Georgians should keep their eyes open for a redetermination notice. People will receive the notices either by email or traditional mail about 45 days before their deadline. The notices will include instructions for submitting updated income information (including pay stubs) and other details.
People concerned they will lose Medicaid coverage can start familiarizing themselves with the plans offered on Healthcare.gov to help ensure a smooth transition.
Those who are determined to be ineligible for Medicaid will have 30 days to appeal that decision.
Colbert noted that the process has only been underway for less than a month, so it's difficult to pinpoint trouble spots.
"We are hearing some people think that it's disinformation or that it's a scam, that it's an effort for some unknown actor to try to get people's personal information," Colbert said. "It's more important than ever that Georgians really understand the importance and the impact of Medicaid."
This story is available through a news partnership with Capitol Beat News Service, a project of the Georgia Press Educational Foundation.