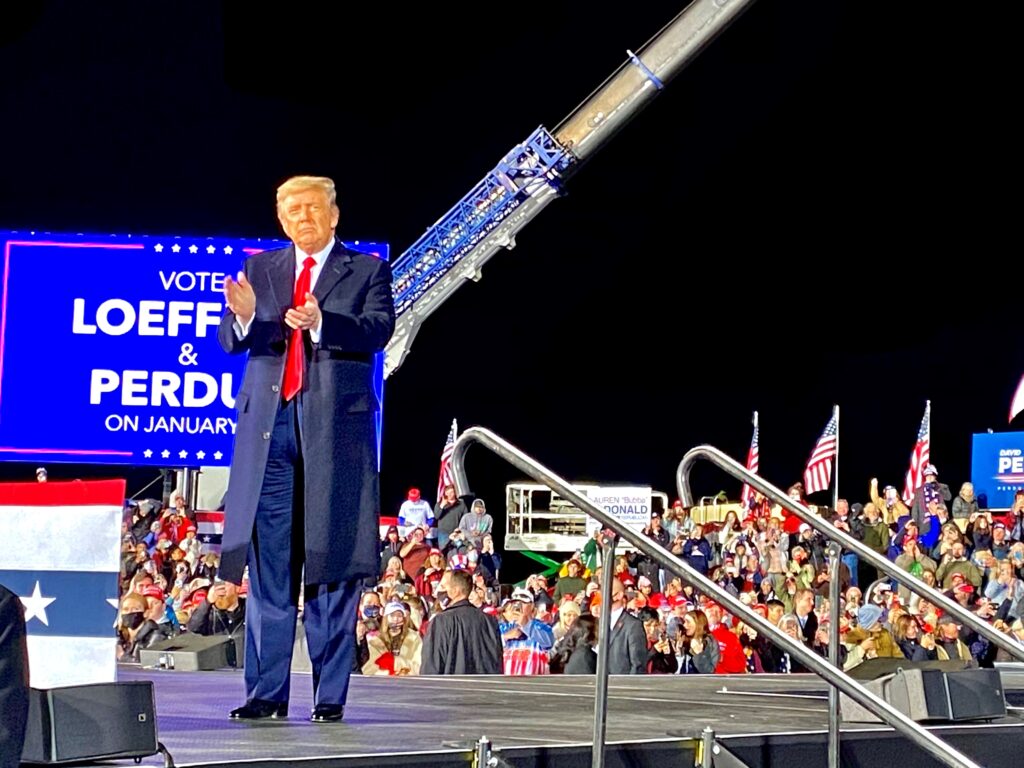 ATLANTA – Fulton County District Attorney Fani Willis will announce "charging decisions" resulting from an investigation of alleged interference by then-President Donald Trump in Georgia's 2020 elections between July 11 and the beginning of September.
Willis revealed that long-awaited timetable Monday in a letter giving Fulton Sheriff Patrick Labat a heads-up on her plans for releasing the findings of a special grand jury she assembled last year to look into whether Trump and/or any of his associates broke the law in attempting to change the outcome of the presidential voting in Georgia.
"Open-source intelligence has indicated the announcement of decisions in this case may provoke a significant public reaction," Willis wrote. "We have seen in recent years that some may go outside of public expressions of opinion that are protected by the First Amendment to engage in acts of violence that will endanger of our community. As leaders, it is incumbent upon us to prepare."
The special grand jury completed its work late last year after hearing from 75 witnesses including former New York City Mayor Rudy Giuliani, Trump's personal lawyer; Gov. Brian Kemp; U.S. Sen. Lindsey Graham, R-S.C.; then-U.S. Rep. Jody Hice, R-Greensboro; Georgia Secretary of State Brad Raffensperger; state Attorney General Chris Carr; then-Lt. Gov. Geoff Duncan; and the late Georgia House Speaker David Ralston.
After a coalition of media organizations sought public release of the panel's report, Fulton Superior Court Judge Robert McBurney allowed some of it to be released in February. The portion the public got to see indicated the grand jury was recommending that one or more witnesses be charged with perjury. However, it did not include names.
Willis suggested in her letter the need for heightened security at the Fulton County Courthouse in conjunction with the upcoming announcement of charges and indicated she was sending the letter to give the sheriff time to coordinate with local, state, and federal agencies. She said her office would work with the sheriff's department on preparations.
The timing of the announcement of charges between July 11 and Sept. 1 coincides with a period the court will be in session.