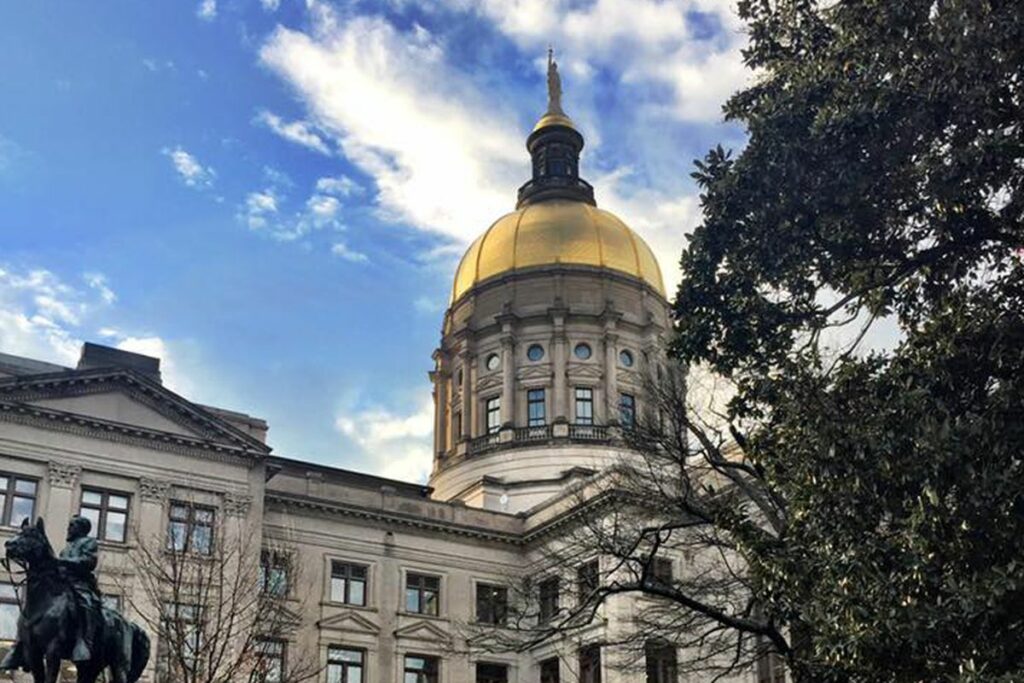 ATLANTA – Georgia House budget writers approved a $32.6 billion mid-year state budget Wednesday that takes advantage of a $6.6 billion revenue surplus to increase spending 7.8% above the record fiscal 2023 budget lawmakers adopted last spring.
"It is putting the focus on the people of this state and our state employees," House Appropriations Committee Chairman Matt Hatchett, R-Dublin, said of the mid-year budget, which covers state spending through June. "We've got the money right now to do that."
The mid-year spending plan, which the full House will take up Thursday, supports most of the mid-year budget recommendations Gov. Brian Kemp outlined last month. Big-ticket items in the governor's plan include $166.7 million in grants to help the state land large economic development projects, $105 million for a new electronic medical records system at the Medical College of Georgia, and $92 million for a state reinsurance plan launching this month that aims to hold down health coverage premiums.
House appropriators also endorsed Kemp's request for $51.4 million for emergency maintenance and repairs to state prisons and $35.7 million to establish a Rural Workforce Housing Fund.
The House committee also kicked in additional funds beyond the governor's recommendations in a number of areas.
The panel put an extra $1 million toward completing an expansion of the Savannah Convention Center, an amount to be matched later by the Senate. Kemp also is seeking $8 million in bond funding for the project in his fiscal 2024 budget package.
House appropriators added $23 million to the school security grants the governor is requesting in his mid-year budget plan, for a total of $138.8 million.
The committee also earmarked $5 million for the Georgia Department of Human Services to help find housing for foster children. A lack of space is forcing the "hoteling" of foster kids in hotels or state offices, a problem that was highlighted during a legislative hearing last week.
The House panel also is looking to provide an additional $7.8 million in state aid to airports and $5.7 million for additional aircraft and hangars at the School of Aviation on Middle Georgia State University's Eastman campus.
This story is available through a news partnership with Capitol Beat News Service, a project of the Georgia Press Educational Foundation.