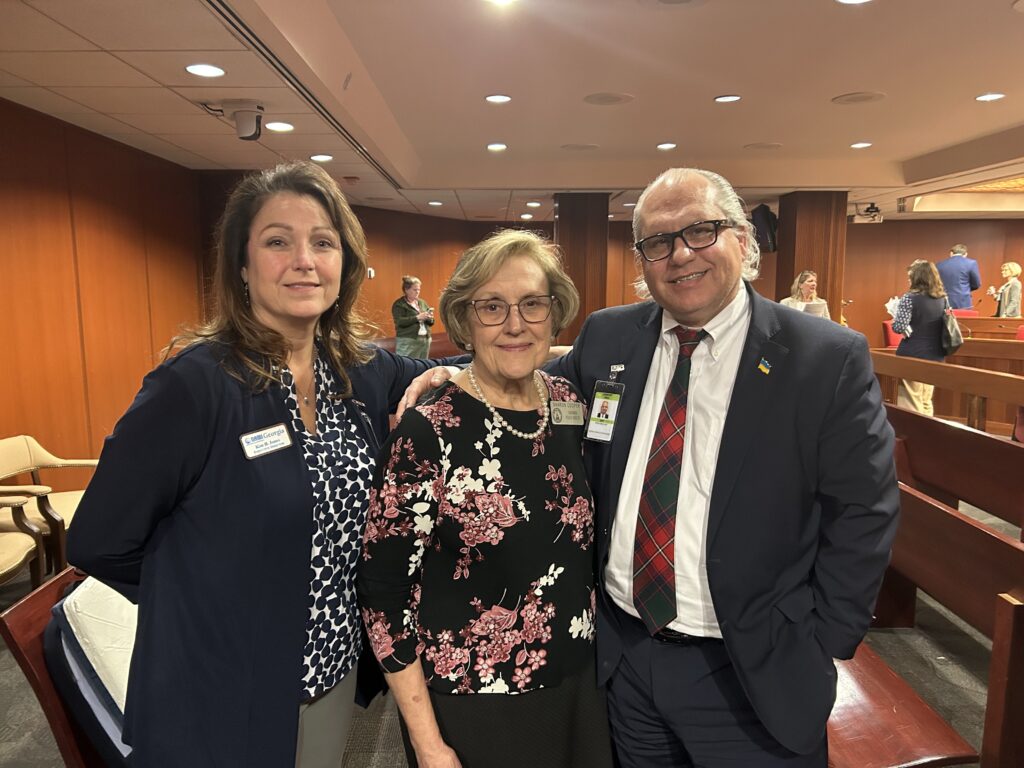 ATLANTA – The second chapter in Georgia's mental health reform effort Tuesday gained the unanimous approval of the state House of Representatives' Public Health Committee.   
Cosponsored by Reps. Todd Jones, R-South Forsyth, and Mary Margaret Oliver, D-Atlanta, the lengthy new bill aims to increase the size of the mental-health workforce in Georgia and make it easier for people who cycle between the streets, emergency rooms and jails to get the help they need.
"What we've seen is a commitment by the House in a bipartisan way to continue to save lives by advancing policy to transform the broken system into the system that serves Georgia families," Jeff Breedlove, chief of policy and communications for the Georgia Council for Recovery, told Capitol Beat just after the committee vote.
To address Georgia's workforce shortage, the bill would create a loan repayment program for people who are already in practice providing mental-health services and agree to provide care in underserved communities. That would build on last year's measure that created a similar loan forgiveness program for students. This year's proposal focuses on encouraging those who are already in practice to serve those in need as soon as possible.
The bill also would create a task force to look at what the state can do to streamline mental-health licensing procedures, including creating a way for people who are already licensed in foreign countries to get licenses in Georgia.
It would reform some disciplinary measures for nurses and other professionals facing behavioral health or substance abuse problems to bring them in line with current procedures for doctors.
Rep. Michelle Au, D-Johns Creek, who is a doctor herself, was able to get a last-minute amendment that would require a workforce study commission to examine cultural competence and language so as to better understand how the state can meet the needs of Georgia's diverse population.
"That's a pro-business amendment," Breedlove said. "I think it's so important as Georgia touts itself as the number one state to do business that we pay attention to the changing demographics of the state."
The bill would also commission a "bed study" that would examine how the state's inpatient psychiatric treatment beds are allocated. Oliver has expressed concern that children from out of state are being treated in Georgia's facilities in part because they're less expensive.
"Do we not have enough beds or are we are not using them correctly?" Oliver said.
To address the problem of "familiar faces" – people who require many health-care, criminal-justice and homeless-related resources due to severe mental illnesses – the bill requires the state Department of Community Affairs to undertake a study about how the Peach State could provide better housing for people with serious mental illness.
Two "peer support specialists" would be added to the state's Behavioral Health Reform and Innovation Commission, which is tasked with studying Georgia's mental-health system and recommending policy reforms. Peer support specialists are people who have lived through mental-health or substance-abuse challenges and use that experience, coupled with specialized training, to help others with similar problems.  
"It's important for peers to be on there because they are the ones … who have been through this system and know what works and what doesn't work," said Kim Jones, executive director of the National Alliance on Mental Illness-Georgia.
The bill now moves to the full state House of Representatives for consideration, where it must receive approval by next Monday's "Crossover Day" deadline. 
This story is available through a news partnership with Capitol Beat News Service, a project of the Georgia Press Educational Foundation.