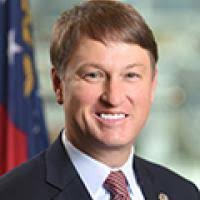 ATLANTA – A German robotic machinery manufacturer specializing in individualized robotic equipment will build a manufacturing plant in Canton to house its North American headquarters, Gov. Brian Kemp announced Monday.
Becker Robotic Equipment will invest more than $30 million in a project expected to create 137 new jobs in Cherokee County.
"Georgia continues to attract global companies like Becker to our ever-growing automotive industry," Kemp said. "We're grateful for Becker's decision to locate their North American headquarters in Georgia and look forward to their expanding impact on the Peach State."
Headquartered in Dülmen, Germany, Becker was founded in 1993 to supply accessories and integrated automated systems, mainly for the automotive industry.
"The investment in Georgia builds on our previous success in the state and enables us to bring about a new phase of growth for our high-tech manufacturing operations," said Johan Broekhuijsen, Becker's CEO for global project management. "Georgia's business environment, particularly regarding e-mobility, has been critical in this regard. The available workforce, business environment and support on all levels drove the decision to remain in the state."
Pat Wilson, commissioner of the state Department of Economic Development, said Georgia has been a center for the automotive industry since Kia set up shop in West Point in 2009. The automaker has 3,000 employees and has drawn more than 40 suppliers responsible for 12,000 more jobs, Wilson said Monday at the Biennial Institute for Georgia Legislators, a three-day orientation session for newly elected lawmakers at the University of Georgia.
"Automotive is a major driver of our economy," he said.
Becker is looking to hire sales and applications engineers, automotive project managers, non-automotive project managers, inside sales support staff, project engineers, office administrators, HR generalists, manufacturing technicians, and customer and service technicians. Interested individuals can reach out directly to hiring-us@becker-robotic.com.
The state economic development agency worked in partnership with the Cherokee County Development Authority, Georgia EMC and the Technical College System of Georgia's Quick Start program on the Becker project.
This story is available through a news partnership with Capitol Beat News Service, a project of the Georgia Press Educational Foundation.