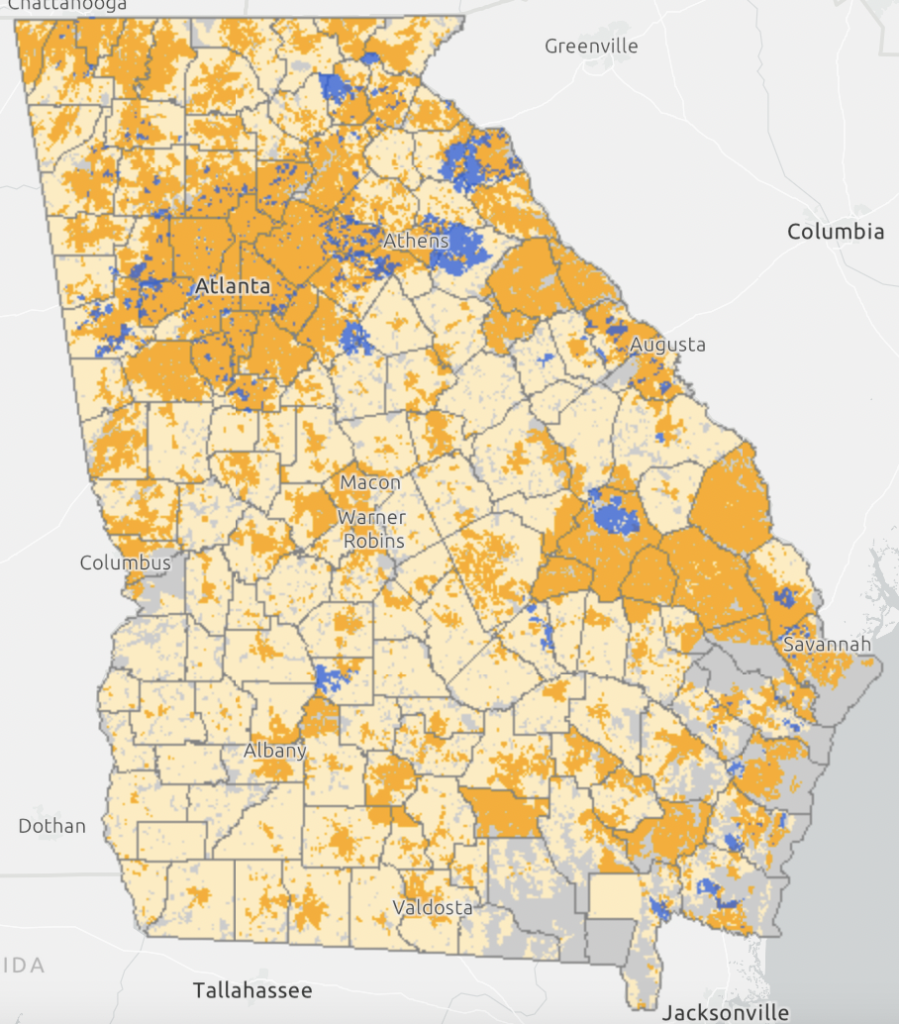 ATLANTA – The federal government should give Georgia and other states more time to submit corrections to new maps that show where broadband service does not reach, Georgia's congressional delegation urged in a letter Wednesday.
At stake is how the federal government allocates $42.5 billion in funding earmarked for bolstering broadband in the infrastructure spending bill Congress passed last year.  
The Federal Communications Commission (FCC) has launched an effort to more accurately map where broadband is not available. The agency is allowing state governments – and ordinary Americans – to submit corrections to the map.
"We believe that federal programs to support broadband expansion must start with accurate broadband mapping," the Georgia politicians, led by Sen. Raphael Warnock, D-Ga., and Rep. Rick Allen, R-Augusta, wrote Wednesday in a letter to the FCC.
The letter contends the FCC's deadline of Jan. 13 for submitting corrections is too soon. It asks the commission to extend the deadline by at least 60 days so Georgia, and others, can ensure the maps are accurate.
"We are concerned that this timeline … is too short for states to submit a thorough challenge petition in the correct and comprehensive manner as determined by the FCC," the letter notes. The federal government released the full data set in November.
More than 1 million Georgians lack access to broadband, according to some estimates.
If the FCC does not extend the deadline, up to 220,000 areas that lack broadband, most of them in rural parts of Georgia, could be missing from the federal map, the letter states. That could reduce the amount of federal funding the state gets to build out its broadband infrastructure.
Georgia emerged as a national leader in accurately mapping the broadband shortage in 2020 when it published its own broadband-shortage maps, which showed the problem is more extensive than the federal maps indicated.
"Georgia has been a leader when it comes to these maps," said Will Rinehart, senior research fellow at the Center for Growth and Opportunity at Utah State University. 
This story is available through a news partnership with Capitol Beat News Service, a project of the Georgia Press Educational Foundation.