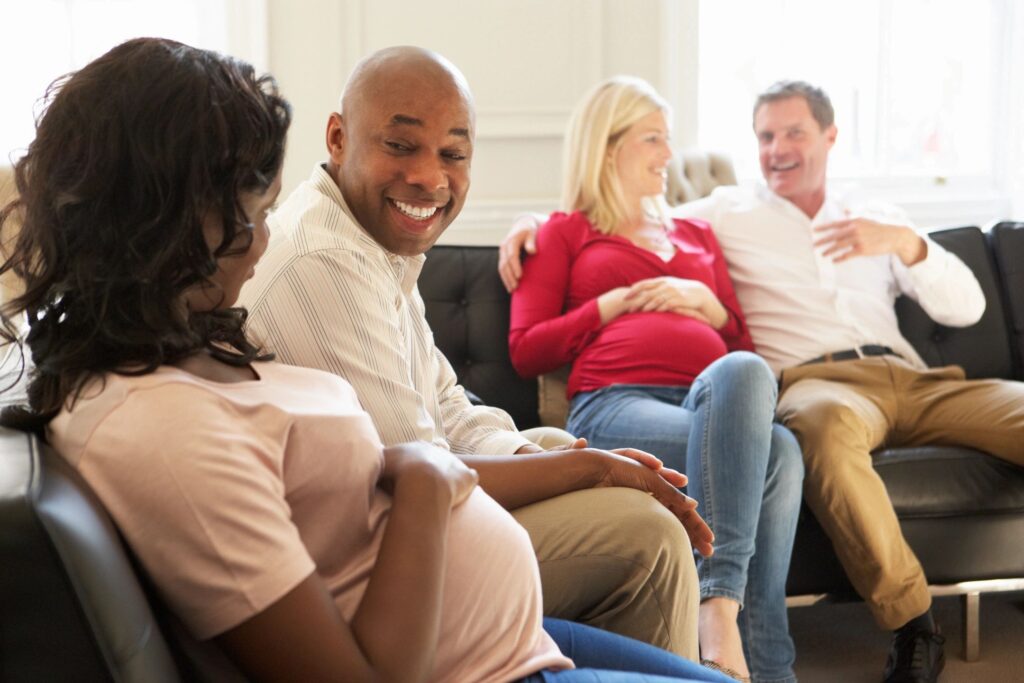 ATLANTA – Adopting a comprehensive family leave insurance system would benefit both Georgia's business climate and health outcomes, according to a report released Tuesday.
Setting up a system that would allow Georgians to take time off for having a child or other caregiving duties would have numerous benefits, said members of the Georgia Coalition for Paid Leave, an alliance of more than 20 organizations.
"Georgia could create a paid family and medical leave insurance program that would be funded jointly by contributions from both employers and employees rather than placing the burden on employers alone," said Feroza Freeland, policy manager of the Southern office of A Better Balance, a group that advocates for workers' rights and a member of the coalition. 
Freeland pointed to a bill introduced during this year's legislative session that would have provided up to 12 weeks of paid leave to take care of parental or caregiving responsibilities. Though the bill did not advance out of the House Industry and Labor Committee, Freeland said it provides a good model.
"The concept of this is similar to other social insurance programs like Social Security, for example," said Freeland. "Everyone would contribute a modest amount into this fund, and then everyone could draw from it in case of a family or medical emergency." 
Eleven other states have set up similar systems that are funded by joint contributions from employees and employers, Freeland added.
A paid leave system also would benefit Georgia's business climate, members of the coalition claimed.
"Our research has shown that small business owners in Georgia support paid leave programs because it makes good business sense to take care of their employees," said Rachel Shanklin, Georgia director of the organization Small Business Majority.  
Shanklin said many small businesses cannot afford to offer benefits packages that compete with those of larger companies.
"Creating a comprehensive paid leave program in Georgia will help small businesses become more competitive and will also help with workforce retention," she said.  
Paid family leave also has specific benefits for infant and maternal health, said Madison Scott, policy and research manager for the Healthy Mothers, Healthy Babies Coalition of Georgia.  
"Eighty-one percent of maternal deaths in Georgia do occur postpartum … after birth," she said.
Scott said a period of rest after delivery could help women deal with the physical and emotional stresses of giving birth and help reduce postpartum depression rates. 
Paid leave policies also help alleviate pressures on other family caregivers, said Leah Chan, senior health policy analyst at the Georgia Budget & Policy Institute, a left-leaning think tank. 
"Many Georgians fall into this sandwich generation, which is the adults who are simultaneously caring for children and elderly family members," Chan said. "The multifaceted physical, emotional and psychological strain of being a caregiver is really well documented in the literature."
Chan said paid leave has been shown to improve chronic health condition outcomes and help lower overall health costs.
Georgia already provides state employees, teachers and university system employees three weeks of paid leave through legislation the General Assembly passed last year.
The federal Family Medical Leave Act also provides 12 weeks of unpaid leave. However, close to 60% of Georgians either are ineligible for that leave or cannot afford to take it, the new report states.
There is broad bipartisan legislative as well as public support for expanding parental leave in Georgia, said Mica Whitfield, director of the Georgia chapter of 9to5, which is part of the National Association of Working Women. She said she is optimistic about its chances in the next legislative session.
This story is available through a news partnership with Capitol Beat News Service, a project of the Georgia Press Educational Foundation.