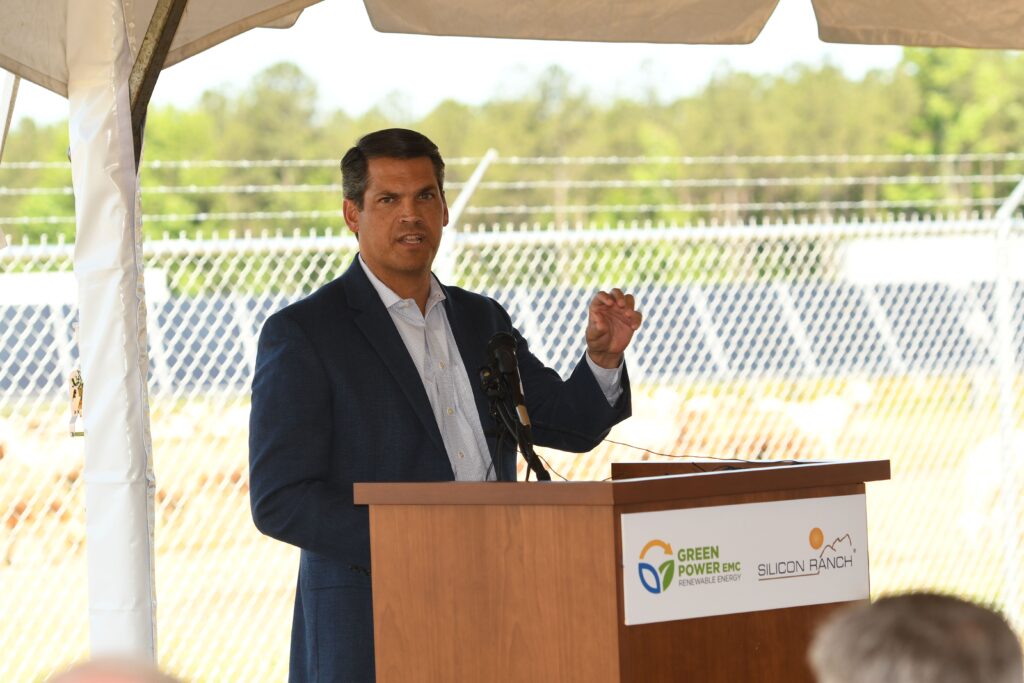 ATLANTA – State and local elected officials from Houston County dedicated one of the most visible solar energy projects in Georgia Wednesday.
The new 68-megawatt Houston Solar project off Interstate 75 near Perry was built by Green Power EMC, the renewable energy supplier for 38 Georgia electric membership corporations and Silicon Ranch, one of the nation's largest independent solar power producers.
The seventh utility-scale solar facility brought online by Green Power EMC and Silicon Ranch, the project will provide enough power to serve 11,000 EMC customers.
"The Houston Solar project further demonstrates the commitment of Georgia's EMCs to providing their consumers with cost-effective renewable energy that strives to meet the needs of a cleaner energy future," Lt. Gov. Geoff Duncan said during the dedication ceremony.
"This site uses advanced technology to maximize its clean energy production, and the benefits are multiplied by creating jobs, driving economic development and delivering significant tax revenue to the local government and school system for decades to come."
The project was announced in late 2020. Under the terms of a 30-year agreement with Silicon Ranch, Green Power EMC will purchase all the energy generated at the site on behalf of its member EMCs, while Silicon Ranch owns and operates the facility.
Matt Kisber, Silcon Ranch's cofounder and chairman, said Silicon Ranch has partnered with Green Power EMC to build about $1.5 billion in solar projects across Georgia, employing more than 5,000 workers.
This story is available through a news partnership with Capitol Beat News Service, a project of the Georgia Press Educational Foundation.