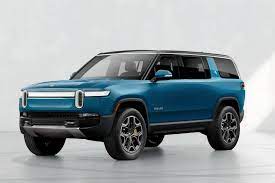 ATLANTA – The state Department of Education is responding to last week's announcement that a major electric vehicle manufacturing plant will be built in Georgia by creating an EV career pathway.
The department's Career, Technical and Agricultural Education (CTAE) staff will work with industry representatives and educators to develop courses to prepare students for careers in the electric vehicle industry.
The curriculum will include EV-specific coursework along with instruction in engineering, manufacturing, drafting/design, and automotive technology.
"As educators, it is our responsibility to prepare students for successful futures, so it's essential that we mount a rapid response to emerging workforce needs within the state of Georgia," State School Superintendent Richard Woods said.
"The development of a new Electric Vehicle Career Pathway will continue to expand the career pipeline."
Gov. Brian Kemp announced last week that EV startup Rivian will invest $5 billion in a manufacturing plant off Interstate 20 east of Atlanta that will create 7,500 jobs. He called it the largest economic development project in Georgia history.
CTAE Director Barbara Wall said in addition to creating the EV career pathway in Georgia high schools, the department is considering ways to provide early exposure to the careers Rivian offers to elementary and middle school students.
The new career pathway is expected to pay dividends particularly in the school systems closest to the planned Rivian plant: Jasper, Morgan, Newton and Walton counties and the Social Circle City School District.
This story is available through a news partnership with Capitol Beat News Service, a project of the Georgia Press Educational Foundation.