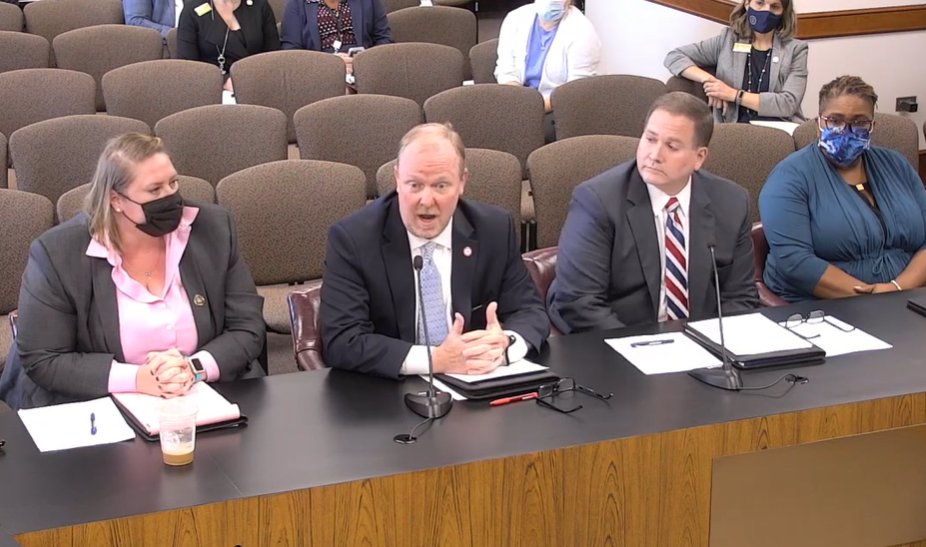 Only hours after another deadly shooting in Atlanta, several law enforcement officials told members of the Georgia Senate Public Safety Committee Wednesday what they need to lower crime rates and reduce stress on their judicial systems.  
"If you want crime to come down, you need to invest in those patrol officers working the street," said Pete Skandalakis, executive director of the Prosecuting Attorney's Council of Georgia. "They're the first line of defense.
"The second step is investing in seasoned prosecutors and public defenders. We've been begging for resources for years. Our district attorneys and public defenders are overworked, and we're losing good, experienced people."
Wednesday's committee meeting was the second of three on rising crime throughout metro Atlanta during the pandemic.  
"Something's broken. Something's not working," said Sen. John Albers, R-Roswell, who chairs the committee. "We need to clean up Atlanta."
Atlanta Police Chief Rodney Bryant told the committee that crime is dropping in the city.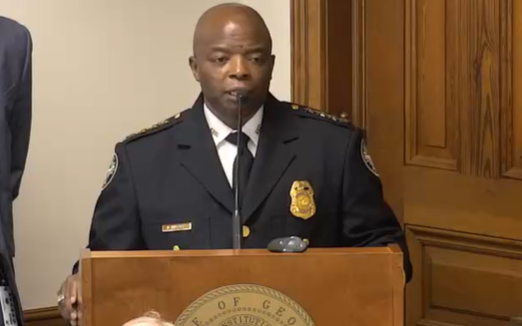 "Our most aggressive crime reduction plans went into effect over the summer, around Memorial Day," Bryant said. "Our murder rate at that time was 63% higher than it was last year. Now, it's at 15% and falling. Rapes were 108% higher than last year, and now they're at 67% higher and declining. The only numbers that are increasing are larcenies and thefts."
Early Wednesday morning, two people – including the suspected gunman – were killed in a shooting at a Midtown Atlanta luxury high-rise, Atlanta police told local media. The shooting happened around 3:30 am, according to Atlanta police, at Atlantic House, a 32-story high rise that's also one of the city's tallest residential buildings.
Atlanta Chief Operating Officer Jon Keen told the committee outgoing Mayor Keisha Lance Bottoms made crime reduction a top priority this year and increased the city's public safety budget by 15%. The city also has installed about 250 additional cameras throughout Atlanta, he said.
"Our top priority is hiring additional police officers, and we have increased our hiring rates to meet and exceed our targets," Keen said.
Crime in Atlanta is one of the factors behind a move to create a city of Buckhead, which would remove about 25 square miles – or about 18% of the city of Atlanta's land area – and create Georgia's 10th largest municipality. It would also include about 20% of the city's population and cost the city of Atlanta more than $250 million in property, sales and lodging taxes, as well as business license revenues.   
Earlier this week, several members of Atlanta's legislative delegation held a press conference to criticize the move. State Sen. Nan Orrock denounced the idea as preposterous.
"This is the worst thing we can do for Atlanta but also for Buckhead and Georgia," she said. "Carving up a capital city will increase political, social and civil disorder."
On Wednesday, Fulton County Chief Superior Court Judge Christopher Brasher said judicial departments need better data.
"There are between 80,000 and 100,000 unentered dispositions throughout the state," he said, meaning judges often don't have current information on detainees and their potential criminal history.
"We also need better supervision of pretrial release detainees," Brasher said. "There are 3,100 people in our Fulton jail right now, and that's 600 over capacity."
Judge Lori Duff of the Municipal Court of Monroe is also president of the Council of Municipal Court Judges.
"We have few tools in our toolboxes," she said. "Our limited jail space is reserved for more serious offenses. Georgia does not have the resources to provide detox rehabilitation, address mental health issues, or provide financial literacy or assistance systems that can help keep people out of our system."
The committee's final meeting on Atlanta crime is scheduled for Nov. 3, which is also the first day of the special legislative session in which Georgia's state and congressional districts will be redrawn in accordance with new U.S. Census numbers.
This story is available through a news partnership with Capitol Beat News Service, a project of the Georgia Press Educational Foundation.