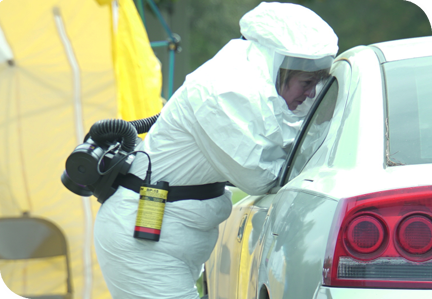 Georgia is one of the nation's slowest states in terms of recovering from the coronavirus, a new survey shows.
WalletHub, a personal finance website, compared 50 states and the District of Columbia in three factors: COVID health, travel and leisure, and labor and economic factors. According to WalletHub's metrics, Georgia ranks 47th in the nation in terms of COVID recovery. Only Hawaii, South Carolina, Oklahoma and Louisiana rank lower.
South Dakota, Maine, Iowa, Utah and New Hampshire are the nation's top 5 recovering states.
Some of the factors that WalletHub considered in publishing the rankings included the percentage of the population age 12 and older that are fully vaccinated; share of vaccine supply used; positive test rates; death rates; hospitals with staff and supply shortages; average daily restaurant visits per population; unemployment rates; consumer spending levels at both pre-COVID and COVID levels; and total weekly job postings.
"The U.S. is gradually recovering from the COVID-19 pandemic, though the delta variant has caused our progress to slow down," WalletHub said in a news release that accompanied the survey. "While states have heavily relaxed their COVID-19 restrictions, some are starting to tighten them again. The country's progress toward economic recovery has been largely possible because of its public health improvements, due to the distribution of the vaccine.
"As of Sept. 7, around 53% of the population has been fully vaccinated. The vaccine has been shown to be very effective at protecting vaccinated people from serious symptoms of COVID-19, and the greater level of safety will also lead to increased consumer confidence."
Georgia's overall vaccination rate is 42%, according to USA Facts. Overall, more than 4.4 million Georgians have been fully vaccinated, while more than 5.5 million, or 51%, of the state have received at least one dose.
According to the latest state Department of Public Health figures, more than 1.1 million confirmed COVID cases have been reported in Georgia since the pandemic began, with more than 20,000 deaths.
This story available through a news partnership with Capitol Beat News Service, a project of the Georgia Press Educational Foundation.