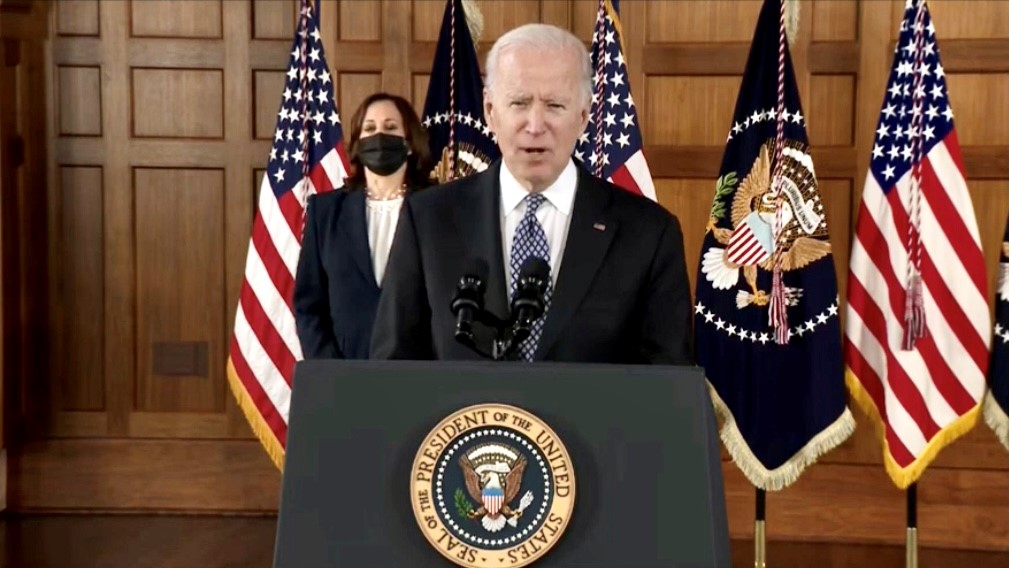 ATLANTA – President Joe Biden has released two historic federal judgeship nominations in Georgia.
Biden nominated Victoria Marie Calvert and Sarah Elisabeth Geraghty late Wednesday for the U.S. District Court for the Northern District of Georgia. If confirmed by the U.S. Senate, Calvert would become the second Black female judge to serve that court, while Geraghty would be the first former federal defender to become a district court judge in Georgia.
Calvert has been a staff attorney in the Federal Defender Program in Atlanta since 2012. From 2006 to 2012, she was an associate at King & Spalding in Atlanta, where she represented clients in the special matters and government investigations group, and engaged in substantial pro bono work.
Calvert received her law degree from New York University Law School in 2006 and her bachelor's degree from Duke University in 2003.
Geraghty is senior counsel at the Atlanta-based Southern Center for Human Rights. She has held a number of leadership positions, including managing attorney of the center's impact litigation unit from 2015 to 2020.
Geraghty was previously a staff attorney with the Office of the Appellate Defender from 2002 to 2003 in New York. She served as a law clerk for Judge James B. Zagel on the U.S. District Court for the Northern District of Illinois from 2000 to 2002.
She received her law degree from the University of Michigan Law School in 1999, a master's degree from the University of Michigan School of Social Work in 1998, and a bachelor's degree from Northwestern University in 1996.
Georgia Democratic U.S. Sens. Jon Ossoff, a member of the Senate Judiciary Committee, and Raphael Warnock both took credit for the nominations.
"I expect and am confident both of these historic nominees will impartially uphold and apply the law, without fear or favor, guided by their commitments to truth, integrity, and justice," Ossoff said. "I look forward to meeting with them again ahead of the confirmation process and seeing them before the Senate Judiciary Committee."
"These historic appointments would bring a rich diversity of professional experiences to the federal bench," Warnock added. "I look forward to supporting them through the confirmation process."
Earlier this year, Ossoff and Warnock formed a federal nominations advisory commission to review applicants for open federal judgeships, U.S. attorney and U.S. marshall positions in Georgia. The commission is composed of a diverse group of attorneys, judges, civil rights leaders and criminal justice reform advocates.
The 2021 Commission was led by Leah Ward Sears, a former chief justice of the Georgia Supreme Court and the first African American female state Supreme Court chief justice in the country.
This story is available through a news partnership with Capitol Beat News Service, a project of the Georgia Press Educational Foundation.