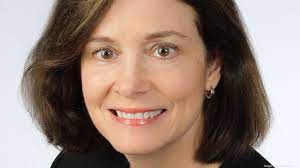 ATLANTA – A longtime consumer advocate in the energy industry is running for a seat on the Georgia Public Service Commission (PSC).
Patty Durand, a Democrat from Peachtree Corners, announced Tuesday she will challenge incumbent Republican Commissioner Tim Echols next year in PSC District 2, which stretches across parts of eastern and Middle Georgia from Gwinnett County on the north and Macon on the south through Athens and the Lake Oconee region to just south of Augusta.
Durand owns a consulting business with a focus on consumer engagement and education in energy and technology. Before that she was president and CEO of the Smart Energy Consumer Collaborative.
Durand has been an opponent of the planned nuclear expansion at Georgia Power's Plant Vogtle since before the PSC approved the project a dozen years ago. Originally expected to cost about $14 billion, the project's price tag has soared to nearly double that amount, according to estimates.
"That is an obscene amount of money for the amount of electricity [the plant] will produce and is nine times more expensive than other clean energy choices the commission could have made," she said.
Durand also has criticized the PSC for not moving aggressively enough to develop renewable energy.
"Why is Georgia one of only 11 states with no renewable energy goals or climate plan?" she asked. "North Carolina produces 20% of its energy from renewable resources. Georgia can too."
Durand is also calling for re-establishing the state's Consumer Utility Council, a panel that represented consumer interests before the PSC but was defunded in 2008 during the Great Recession.
Echols was elected to the PSC in 2010 and reelected in 2016. The owner of an electric car, he has been an advocate for clean energy on the commission.
Echols supports the completion of the Plant Vogtle expansion as an important addition to solar power in the effort to reduce the role carbon-burning power plants play in Georgia's energy generation mix.