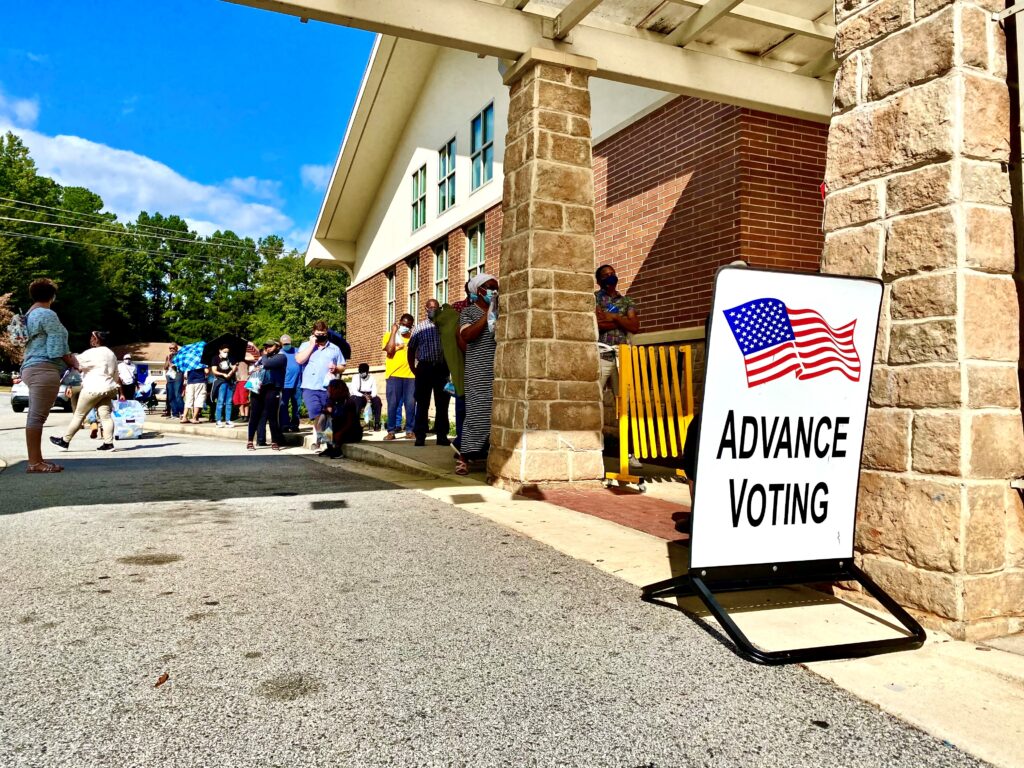 The State Election Board held its first meeting Wednesday since Republican lawmakers in the General Assembly removed Georgia Secretary of State Brad Raffensperger's voting powers on the board.
Georgia's recent controversial election legislation changing mail-in and early-voting requirements included a new rule stripping the secretary of state's chairmanship of the board and giving state lawmakers authority to appoint its chair.
Vice Chairwoman Rebecca Sullivan led Wednesday's board meeting in Raffensperger's stead amid complaints from the board's sole Democrat, David Worley, who panned the Republican-pushed election legislation as "completely ignorant" and driven by refuted claims of voter fraud.
A new nonpartisan board chair has not yet been picked by the General Assembly or approved by Gov. Brian Kemp, who signed the Republican-led elections bill in late March and has repeatedly touted the voting law changes as needed to bolster confidence in Georgia's election system.
The elections bill, which passed along party lines last month, included dozens of rule changes such as tighter absentee voter identification, expands early-voting weekend hours and bans non-poll workers from handing out food and drinks within 150 feet of voters waiting in line outside precincts.
It also empowers the state board to suspend and temporarily replace up to four county or city election officials at any given time who are found to be performing poorly, pending a formal hearing to decide on disciplinary recommendations from an outside review panel.
Opponents have viewed that rule change as a potential way for local or state officials upset about an election's outcome to overturn the results, similar to how then-President Donald Trump pressured Raffensperger to reverse Trump's losing vote tally in Georgia in the 2020 general election.
Worley slammed the rule change Wednesday and pledged to oppose any future efforts aimed at interfering with county and city election offices that the five-member board might take up.
Defenders of tighter state oversight of local elections activities have pointed to officials in several areas such as Fulton County, which faced criticism over long lines outside polling places and slow turnaround of results during the 2020 cycle.