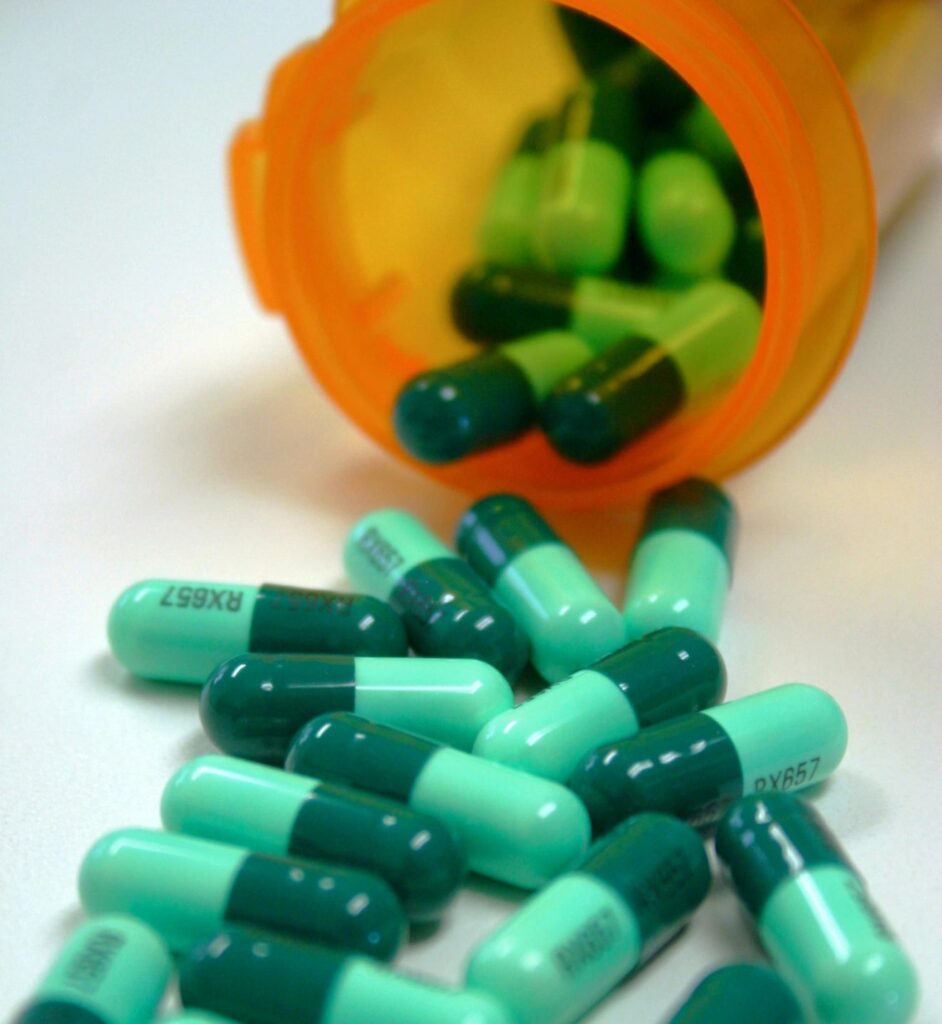 Prescription-drug price negotiators are taking stock of new state laws that aim to clamp down on predatorial pharmaceutical practices that some companies worry could hamper efforts to lower medication costs in Georgia.
Patient advocates and representatives from groups called pharmacy benefits managers (PBMs) contracted with health insurers to negotiate lower drug prices are awaiting data from new prescription-cost reporting required in legislation state lawmakers passed last year.
That legislation forces PBMs to start publicly reporting how close to a national average many health plans' drug prices were negotiated. It also requires that PBMs give state officials some confidential information on rebates and other negotiating tools.
Some PBM representatives worry broader reporting could tie their bargaining hands as they push drug makers to lower costs once the Georgia legislation takes effect in July.
"It definitely affects our ability to watch the market and have those reimbursement rates be more closely aligned with the market," said Leanne Gassaway, vice president of state government affairs at CVS Health. "I think it'll take some time to see if those are drastic."
PBMs have long been part of the complex web of drug manufacturers, insurers and pharmacies that produce, sell and dispense prescriptions in Georgia and across the U.S. They are supposed to act on behalf of patients to drive competition between drug makers and lower prescription costs.
But many pharmacy and patient advocates argue some PBMs in practice become cumbersome middlemen too cozy with pharmaceutical companies that often pocket large rebates and end up contributing to rising drug prices.
Georgia lawmakers have moved in recent years to curb many PBM negotiating practices that advocates consider harmful to patients, said Greg Reybold, vice president of public policy for the Georgia Pharmacy Association. He argued PBMs should face more transparency and reporting rules to keep them honest.
"It's a mouse trap," Reybold said. "And the more opaque it is, the more profitable it is for these actors."
Reybold highlighted one practice known as spread pricing in which advocates say pharmacies are reimbursed less than what health plans pay PBMs for drugs. He pointed to a state report that found PBMs charged several Georgia Medicaid plans more than they reimbursed local pharmacies by roughly $89 million from July 2017 through July 2019.
Recent Georgia legislation aimed to restrict how PBMs can steer patients to certain drug brands, allow the state Department of Insurance to conduct financial and compliance audits of PBMs, and grow the amount pharmacies receive in cost-lowering rebates that drug makers send to PBMs for prescription purchases.
Reybold called those measures a "great start" to boost protections for patients against bad-actor PBMs but said lawmakers "can certainly go further," particularly after Georgia's new reporting requirements for PBMs kick in this later year that should paint a better picture of overall drug prices.
"[The reporting] for the first time is going to show that these are the drugs [PBMs] are reimbursing above national acquisition cost and these are the drugs [PBMs] are reimbursing below," Reybold said.
But tying price reports to the so-called National Average Drug Acquisition Cost – which the recent Georgia legislation requires – could produce an incomplete view of how prescriptions are negotiated by leaving out other pricing benchmarks PBMs use as well as savings from rebates, said CVS Health's Gassaway.
Some aspects of the new Georgia reporting rules could also force PBMs to show their cards more during the bargaining process, unintentionally decreasing chances to spur the kind of competition between drug makers that helps lower prices, Gassaway said.
Many PBMs already share information on prices and negotiating practices by companies such as CVS Health, which administers prescription-drug plans for Georgia's state health plan and several Medicaid managed-care providers, Gassaway said. Opening up that information to more eyes could potentially do more harm than good, she said.
"We don't believe having that kind of competitive information or proprietary price information out in the public domain would actually enhance competition or lower drug prices," Gassaway said. "But we do believe in being transparent with our clients so they know where their money is going."
The COVID-19 pandemic has also stressed PBMs' ability to negotiate lower drug prices, adding extra pressure on top of Georgia's legislation on reporting rules, Gassaway said. CVS Health released new findings Friday showing its commercial clients saw a 34% "negative trend" in drug spending last year.
The national PBM trade group Pharmaceutical Care Management Association estimates drug prices in Georgia could increase by $7.3 billion over the next decade due to last year's legislation, arguing the reporting rules and other practice limits do not reduce the costs of prescription drugs.
"It's unfortunate, especially for patients, that special interests like drug manufacturers and independent pharmacies backed the legislation, putting their profits before patient health," said Greg Lopes, an assistant vice president for the association.
Amid concerns from some PBMs, Reybold said he does not buy arguments that Georgia's recent legislation would lead to higher drug prices. He's confident tighter reporting will pay dividends and keep many PBMs in better check.
"If they could keep everything trade-secreted, that's what they will do," Reybold said. "They've monetized every step of the way."