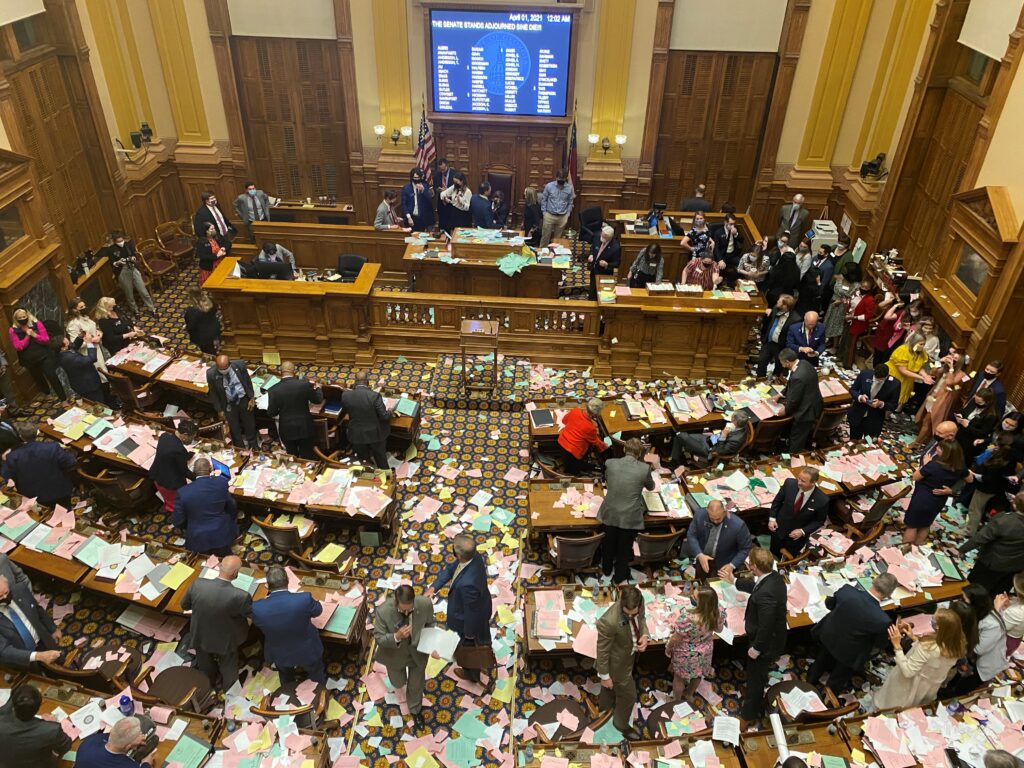 Two bills aimed at helping elderly nursing home residents in Georgia were late casualties of this year's General Assembly session.
Legislation to allow cameras for monitoring nursing home residents and let family members visit sick loved ones in hospitals and long-term care facilities during emergencies like the COVID-19 pandemic fell by the wayside Wednesday night during the session's final hours.
A measure by Rep. Ed Setzler, R-Acworth, would have given Georgia hospital patients and elderly-care residents isolated by the pandemic a limited window to meet with a legal representative or caregiver, who could be a family member.
Pitched as a cure for human contact beyond Zoom calls and iPhones, Setzler's bill was gutted in the state Senate and ultimately shelved after last-minute wrangling in the Georgia House of Representatives sought to salvage much of its visitation permissions.
Allowing outsiders into facilities where infectious diseases pose a high risk for spreading drew hesitancy from hospital and nursing-home groups that lamented keeping families separated but worried the fast-evolving bill might run afoul of emergency federal rules.
"Our health-care system has just gone through a shock like it's never been through," said Sen. Dean Burke, R-Bainbridge, a physician and hospital executive who pushed an amendment that gutted Setzler's bill. "I'm just extremely concerned that this bill needs more work."
But top House Republicans including Speaker David Ralston, R-Blue Ridge, slammed the Senate for killing the bill, saying the chamber "let down a lot of Georgia families" and that he thought allowing visitors would be "the right thing to do."
"I thought it was really disrespectful," Ralston said. "I was just very disappointed that they didn't at least give it a fair debate over there."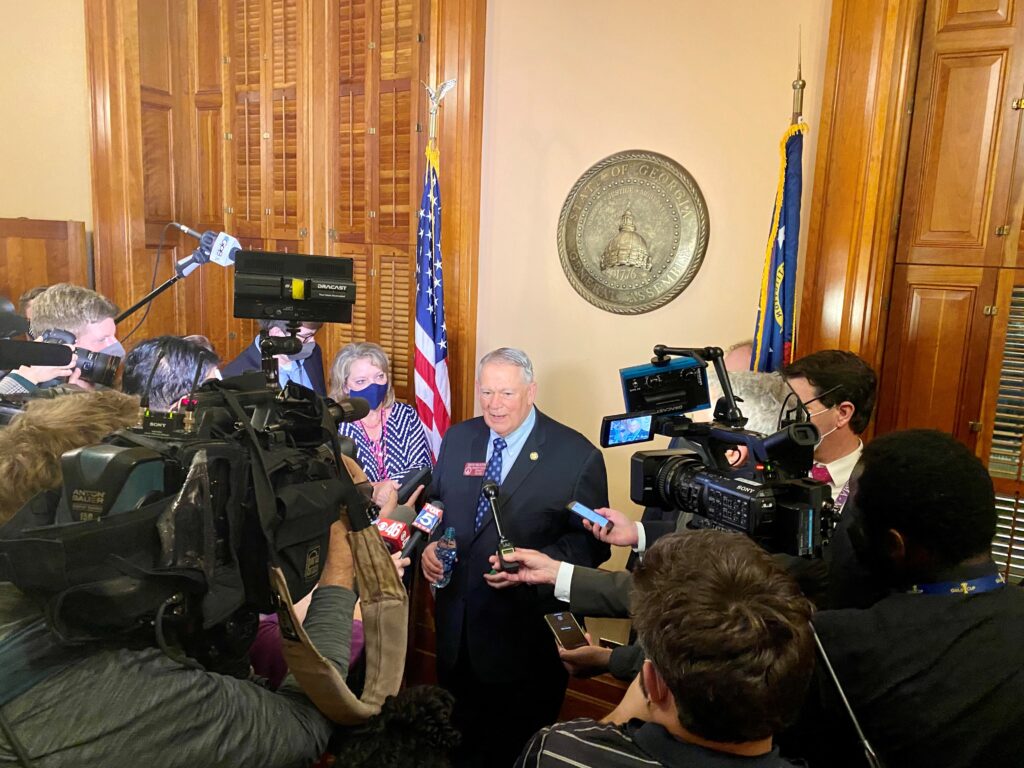 Setzler's visitation bill stalled around the same time another bill hit a wall in the House that was aimed at creating rules for giving elderly-care residents the ability to install cameras in their apartments, often referred to as "nanny cams" or "granny cams."
That bill, sponsored by Rep. Sharon Cooper, R-Marietta, called for long-term care facilities to let residents and their families decide whether to install surveillance cameras in the open to curb chances for elder abuse by staff or feuding relatives.
The goal was to stave off any abuse before it happens to an elderly resident by scaring off possible predators aware they could be caught on camera and the video footage used in criminal or civil court, said Sen. John Kennedy, R-Macon, who carried Cooper's bill in the Senate.
"That camera is the best tool to ensure that they do get the good care that they need," Kennedy said. "Do you want to just focus on trying to catch people or do you want to prevent the abuse from happening in the first place?"
The bill was finally shot down in the House in the session's closing hour after winding through both chambers several times, with opponents arguing that requiring cameras to be placed in the open and not hidden could alert abusers as to which seniors are not being monitored.
"The problem with that is then the abuser knows exactly which residents can be victimized," said Sen. Jen Jordan, D-Atlanta. "You know anyone who doesn't have that up, they are fair game."
Both bills could still be revived in 2022 for the second half of the two-year legislative term.