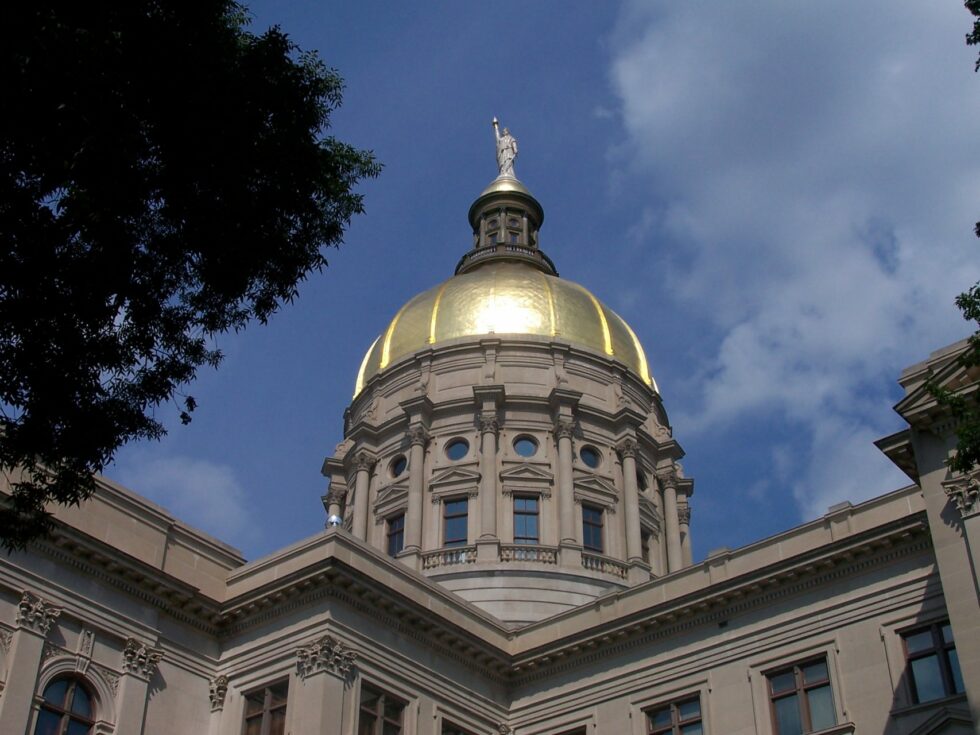 Georgia lawmakers have revived debate on a measure to let undocumented students pay in-state tuition for Georgia public colleges and universities that stalled in the General Assembly last year.
A bill sponsored by state Rep. Kasey Carpenter, R-Dalton, would extend the lower-cost tuition rates to thousands of undocumented Georgians protected from deportation under the federal Deferred Action for Childhood Arrivals (DACA).
It would cover DACA recipients who have lived continuously in Georgia since 2013 and are younger than 30, or about 9,000 potential students who would be newly eligible for in-state tuition, Carpenter said Friday at a Georgia House Higher Education Committee hearing.
State law currently bars many non-citizen residents like DACA recipients from qualifying for in-state college tuition, which tends to be much lower than what students arriving from outside Georgia pay.
Carpenter estimated it costs Georgia college students from $11,000 a year to pay for classes as opposed to $5,000 a year for in-state tuition. There were more than 20,000 DACA recipients in Georgia as of September 2020, according to the nonprofit Migration Policy Institute.
The bill would not allow in-state tuition to attend Georgia's research schools including the University of Georgia, Georgia Tech, Georgia State University and Augusta University.
Extending the lower rate to DACA recipients would bolster Georgia's workforce with better-educated and higher-skilled workers who consider the state their home, Carpenter said.
"This is about taking care of the children that have been here the whole time," Carpenter said. "These are Georgians who by no fault of their own were brought here, and this is a solution."
The committee did not vote on the bill at Friday's hearing. Carpenter brought the bill again this legislative session after the same committee shelved it last March.
Extending in-state tuition would benefit Georgia DACA recipients like Christian Olvera, a 29-year-old Dalton resident whose family migrated from Mexico. He said his tuition to attend classes at Dalton State College is three times more than what in-state students pay.
"We're not looking for any handouts or anything less-of-cost than the standard rate," Olvera told committee members. "We have ticked all of the boxes to be American citizens, yet we are not considered as such on paper."
Some speakers worried the bill would "open the floodgates" for a flow of illegal immigrants into Georgia, arguing its passage would attract more undocumented persons and take college spots away from U.S. citizen students from other states.
"Somebody has to stand up and say, 'This is the line,' " said D.A. King, founder of the immigration-focused group Dustin Inman Society. "We are going to give our best treatment to American citizens and people who obey the law to join the American family."
State Sen. Chuck Martin, R-Alpharetta, who chairs the committee considering Carpenter's bill, did not indicate whether he would call the measure for a vote but said he is "tired" of DACA recipients "being weaponized by both political parties."
"This should not be a partisan thing," Martin said. "We should find a way to do things that are good for individuals, that are good for the state taxpayer, that are good for the university and technical college system."