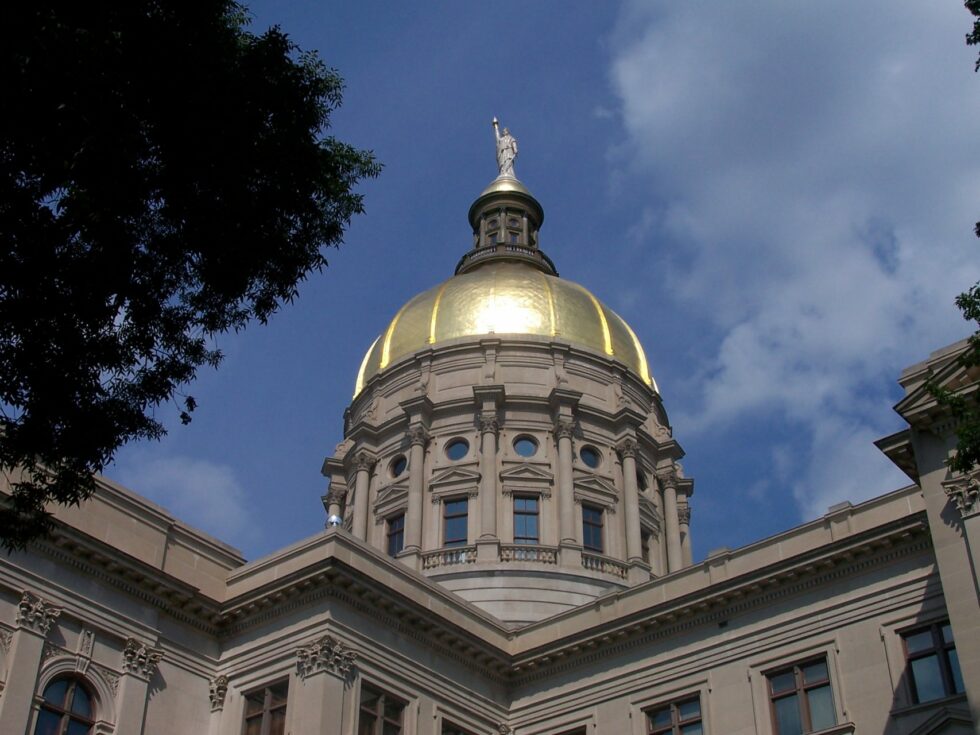 A bill to create new fundraising committees for political campaigns in Georgia that critics say could increase the influence of "dark money" passed in the state Senate on Friday.
Sponsored by state Sen. Jeff Mullis, R-Chickamauga, the bill would create so-called "leadership committees" run by the governor, lieutenant governor and their opponents – plus top leaders in the General Assembly – to collect campaign donations ahead of statewide and legislative elections.
Those leadership committees would have to disclose the names of donors but would not be subject to candidate contribution limits ranging from $14,000 to $22,200 for statewide seats and $5,600 to $8,600 per donor, depending on whether a candidate is forced into primary or general-election runoffs.
Mullis, who chairs the powerful Senate Rules Committee, framed the leadership committees proposed in his bill as avenues for promoting transparency in political spending that both Republicans and Democrats could use.
"This helps each side equally," Mullis said from the Senate floor Friday. "The main emphasis on this bill is transparency – to make sure every expenditure is disclosed [and] every dollar that comes into this campaign … is disclosed."
Critics argue allowing leadership committees in Georgia could serve as a workaround for candidates to receive campaign funds from dark-money groups not bound by contribution limits and from special interests that could steer money to state lawmakers during the legislative session.
Currently, Georgia law forbids members of the General Assembly from campaigning or accepting donations during the session due to the influence special-interest groups could wield to push through their favored policies.
Nothing in the bill that passed the Senate Friday would prevent dark-money groups from maintaining a foothold in Georgia politics, said state Sen. Jen Jordan, D-Atlanta. She called Mullis' characterization that leadership committees boost transparency as "laughable".
"If you think this is good for the people we represent, then you might want to do a double-take," Jordan said. "This is what makes people not trust the system and not trust us."
The bill cleared the Senate by a nearly party-line vote, with Sen. Burt Jones, R-Jackson, the lone Republican to vote against. It now heads to the Georgia House of Representatives.
Several GOP leaders in the Senate are among the bill's cosponsors, including President Pro Tempore Butch Miller, R-Gainesville; Majority Leader Mike Dugan, R-Carrollton, and Majority Whip Steve Gooch, R-Dahlonega. Other cosponsors include Sens. John Kennedy, R-Macon; Larry Walker III, R-Perry; Dean Burke, R-Bainbridge; and Bill Cowsert, R-Athens.