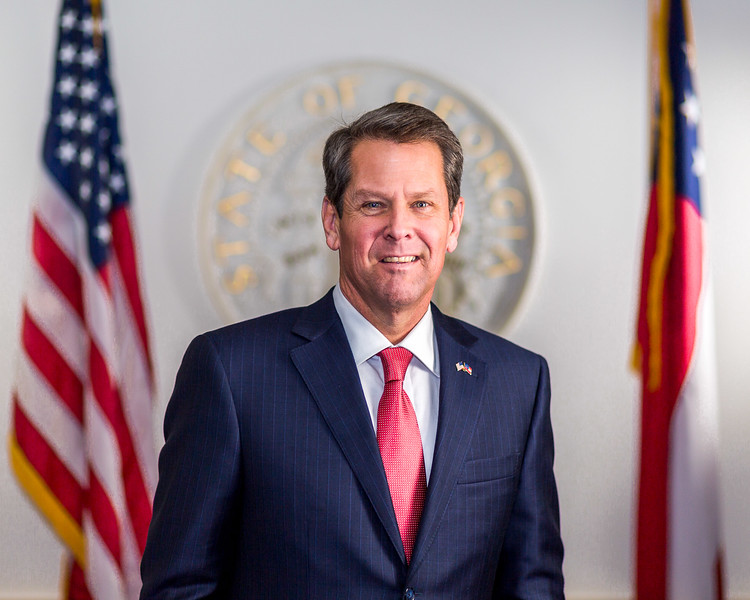 Gov. Brian Kemp doubled down on his refusal to call an election-focused special session and pledged to address Georgia's election issues in the upcoming legislative session during a conference with state lawmakers on Monday.
Kemp is facing intense criticism from President Donald Trump and his allies for not intervening in Georgia's presidential election, which certified results show Trump lost to President-elect Joe Biden by 11,779 votes.
Some Republican lawmakers are pressuring Kemp to call a special session before next month to pick Electoral College members who will vote for Trump instead of Biden, despite the certified results from the Nov. 3 general election.
Speaking before state lawmakers Monday in Athens, Kemp said state law prevents him from calling a session to choose different Electoral College members. It only lets lawmakers pick the presidential electors if the election could not be held on its scheduled date, he said.
Instead, Kemp said he wants lawmakers to focus on crafting legislation aimed at bolstering the state's voter ID laws in the regular legislative session that starts in mid-January.
"I am confident that when the legislature reconvenes in January, we will have ample time to address any issues that have come to the attention of the members of the General Assembly, my office [and] the public over the last few weeks," Kemp said.
The three-day Biennial Institute for Georgia Legislators is held every two years at the University of Georgia in Athens and convenes General Assembly members to talk policy and procedure ahead of next month's regular session.
In a luncheon speech, the governor highlighted successful bills his administration backed in the most recent legislative session on foster care, criminal gangs, human trafficking, health care and hate crimes.
That legislation came as Georgia confronted the COVID-19 pandemic, which shuttered businesses and forced students to take virtual classes from home in March.
"Each of these are great achievements and worthy of celebrating," Kemp said. "But make no mistake: This is no time to rest on our laurels or take our eye off the ball."
Kemp said his administration's approach to seeking balance between public health and economic interests "has shown promising signs of success," despite an increase in positive COVID-19 cases and hospitalizations in recent weeks that health experts expect to worsen during the winter holidays.
The governor said he is working with nursing homes and hospitals to help boost short-handed staff as part of $250 million in emergency funds the state plans to spend on staff augmentation.
The biennial conference, which has drawn many prominent Georgia lawmakers and elected officials including Lt. Gov. Geoff Duncan and House Speaker David Ralston, R-Blue Ridge, also featured panels Monday on rural issues, gambling opportunities and tax breaks.
This story previously stated President-elect Biden won Georgia by 11,784 votes. The correct margin is 11,779 votes.