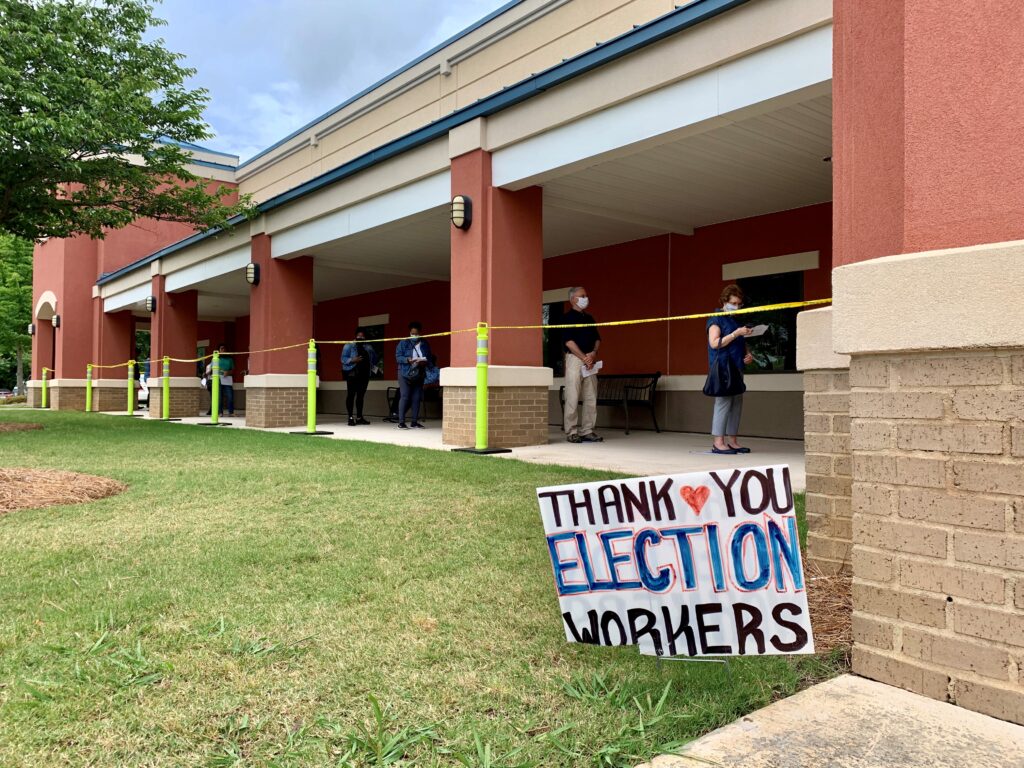 Georgians planning to vote by mail in the Nov. 3 general election have a new way to track the status of their absentee ballots after requesting one.
Secretary of State Brad Raffensperger's office has launched a new online tracking system called BallotTrax that lets voters sign up for text or email alerts on their ballot status.
"Creating this new absentee ballot tracking and notification system will provide Georgia voters with greater clarity and increased confidence that their votes are accepted," Raffensperger said in a statement.
The website to sign up for alerts is here.
The new system comes after Raffensperger's office launched an online portal to request absentee ballots last month. More than 200,000 people had used the request portal as of last Friday, Raffensperger said.
Around 1.2 million Georgians have been sent absentee ballots so far, marking a surge in vote-by-mail amid the COVID-19 pandemic.
With the tracking system, voters will receive a message when their absentee-ballot application is accepted, when the ballot itself is sent to a voter and whether the cast ballot is accepted or rejected, according to Raffensperger's office.
Anyone whose mail-in ballot is rejected will be given instructions on how to correct the issue and make sure their vote is counted, Raffensperger's office said.
Georgia is poised for record voter turnout in the Nov. 3 general election with a presidential contest, two U.S. Senate seats, congressional, state and local offices all on the ballot.
The new absentee-ballot online tools, combined with a push to recruit more poll workers and a separate online tool to track wait times in line on Election Day, aim to ease problems seen in the June 9 primaries when Georgians faced long lines and technical hiccups with voting machines.
Raffensperger in recent weeks has repeatedly expressed confidence the upcoming election will run as smoothly as possible despite the challenges of high voter turnout, new voting machines and the ongoing pandemic.
"We have a very robust plan of action for the November election cycle," Raffensperger said last week. "I think we're much better prepared."