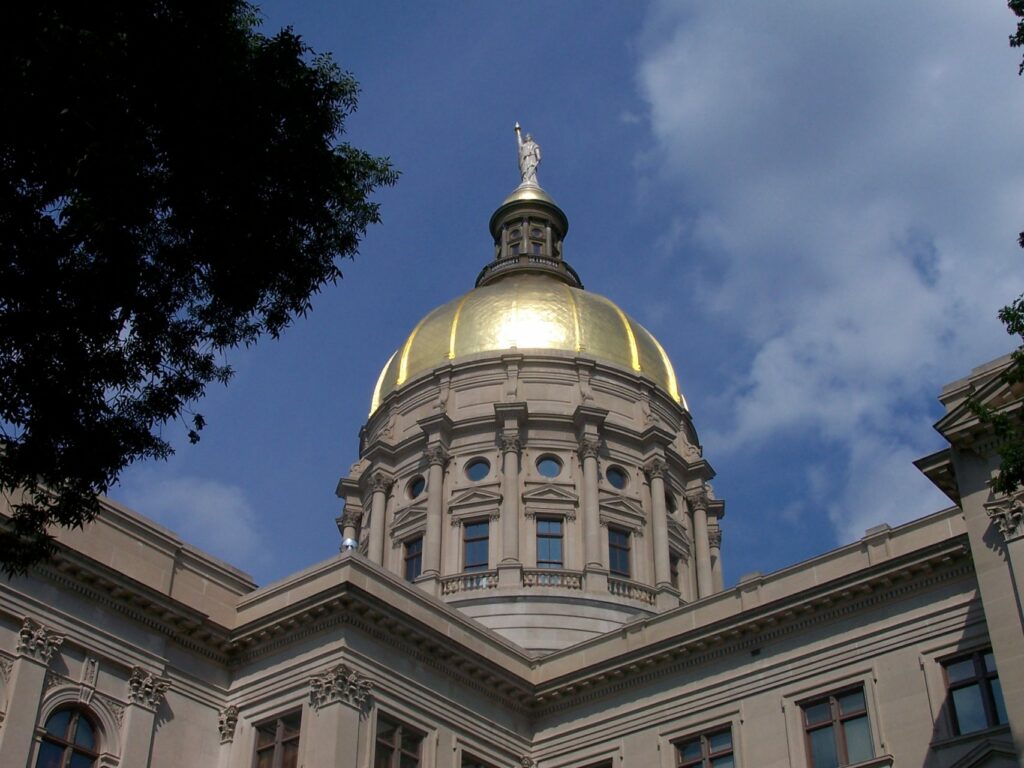 ATLANTA – A popular program allowing dual enrollment in high school and college classes in Georgia would get new restrictions under legislation that gained final passage in the General Assembly Tuesday.
Supporters of House Bill 444, introduced by state Rep. Bert Reeves, say the amount the state spends for high school students to take an array of college classes has grown too large to keep the program financially afloat.
Reeves, R-Marietta, has pointed out costs for the program allowing high-school students to take post-secondary classes have swelled from around $23 million in 2015 to as high as around $140 million projected for the 2021 fiscal year.
During that time, Reeves said the program has stretched far beyond the boundaries of its original intent, which was to better prepare Georgia students for higher learning and professional training.
"Its goal was never to replace high school with college," Reeves said from the floor of the House of Representatives on Tuesday. "Its goal was to let students get a jump-start."
Reeves' bill would cap dual enrollment at 30 hours per year for most students and scrap several course offerings that do not deal with core subjects, such as aerobics classes.
College-level classes would also be nixed for freshman high schoolers and 10th graders would be limited to courses at technical schools only unless they qualify for the state's Zell Miller scholarship, which requires students to maintain a 3.7 grade point average or better.
Only upper-class students in the 11th and 12th grades could take classes at college and universities in Georgia.
The bill would grandfather in many students currently participating in the program but would set limits on others who have already signed up for a heavy course load for this summer.
Overall, the proposed changes would rein in the program enough to keep it within a roughly $100 million budget for this year, Reeves said.
House lawmakers passed the measure Tuesday by a 103-67 vote that fell mostly along party lines. It now heads to Gov. Brian Kemp's desk for his expected signature.
Some Democratic lawmakers questioned whether the hours cap is needed since the dual-enrollment program only eats a small fraction of the state's education budget.
Rep. Brenda Lopez Romero, D-Norcross, noted the program's costs represent less than 2% of all K-12 and higher education spending in the state.
"This is not a runaway program," Lopez Romero said Tuesday.
Backers insist the belt-tightening will make a big dent, particularly as lawmakers look to trim the state budget amid sluggish tax revenues and lingering impacts on the agriculture industry from Hurricane Michael in 2018.
"This is a way to keep this great program functioning and not come unglued with runaway costs," said Rep. Ed Setzler, R-Acworth.
Reeves' bill has support from Kemp, who also backs separate legislative efforts to reduce the number of standardized tests students in Georgia need to take each year.
Kemp, in a mid-January statement, said the enrollment limits would help preserve the program for students across the state as an "opportunity to learn skills that prepare them for a successful career" in Georgia.
CORRECTION: This story previously stated that costs for Georgia's dual enrollment program stood at around $140 million in 2018. That dollar amount is in fact the high-end projected figure for the 2021 fiscal year, according to Sen. Bert Reeves.