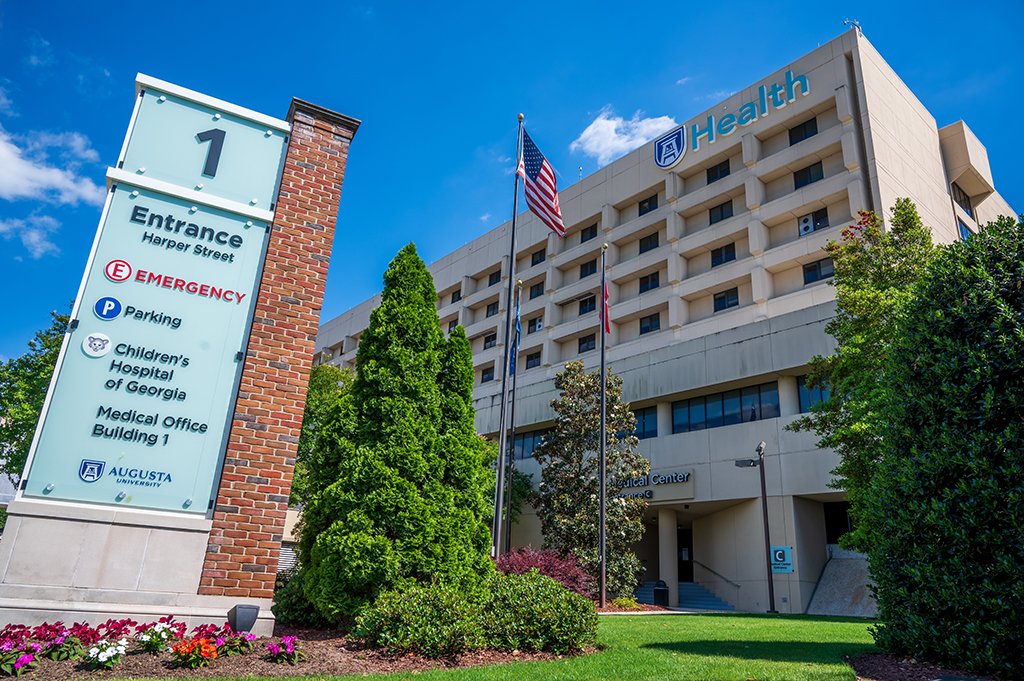 ATLANTA – An Augusta University Health System (AUHS) – WellStar partnership proposed last month is in line with national trends toward health-care partnerships, experts said this week as a few additional details emerged about the plan.  
AUHS is a key training facility for medical residents and other future health-care providers. It houses the Medical College of Georgia, the state's only public medical school. WellStar, a non-profit health system, currently owns nine hospitals in the Atlanta region.
A three-page letter of intent recently made public states: "WellStar would become the sole corporate member of AUHS," meaning the non-profit hospital system would replace the current not-for-profit corporation that runs AUHS.  
The AUHS holdings that would come into WellStar's control under the proposed transaction include a 632-bed hospital, the faculty practice group for the Medical College of Georgia, the Roosevelt Warm Springs Rehabilitation facility – which includes a 32-bed acute-care hospital and a 52-bed rehabilitation facility – and other AUHS facilities and holdings, according to the letter of intent.   
The letter also outlines the expected benefits of the new plan, including providing better health care to underserved populations.
The partnership would "expand the clinical platform, including a new state-of-the-art hospital in Columbia County," according to the letter. AUHS had planned to build a 100-bed facility in the eastern Georgia county, and construction was slated to begin this year.  
While few other details of the proposed partnership have been made public, health-care experts say such partnerships between academic medical centers and hospital systems are increasingly common across the country.
"In these days, a partnership is absolutely necessary," said Dr. Andrew Balas, a professor of health management and policy at Augusta University. "Becoming part of a health system is an upside … because a stand-alone hospital is just not a viable option in the long run."  
"The need for revenue has created … innovations [or] a lot of creative business arrangements," echoed Dr. Vikas Saini, president of the Lown Institute, a nonpartisan think tank that measures hospitals' social responsibility. "The fact that this is happening is not particularly surprising. … What may be novel are the details." 
The Lown Institute ranked the WellStar hospital system second in the country in 2022 for the largest "fair share surplus," that is, for how much its spending on charity care and community investment exceeded its tax exemptions. The hospital system spent $144 million more on charity care and community investment than it received in tax breaks.   
Some of that may be because Georgia has not expanded Medicaid, meaning hospitals here must fund more charity care for uninsured patients than in Medicaid-expansion states, Saini said. The hospital system received a "B" grade in the Lown Institute's social responsibility index, which measures hospital outcomes, value and equity.
WellStar drew criticism last year when it announced it was closing two Atlanta-area hospitals and emergency rooms that served large numbers of uninsured and Black patients. Many Democrats, among them gubernatorial candidate Stacey Abrams, blamed those hospital closures on the state's failure to expand Medicaid. At that time, WellStar said that Medicaid expansion would not have been sufficient to keep the two hospitals from closing. 
The partnership would extend WellStar's current academic profile. The hospital system has been a long-time supporter of the Kennesaw State University School of Nursing.  In 2003 a $3.1 million donation led KSU to name its College of Health and Human Services after WellStar.  
The proposed partnership might yield a new Augusta University teaching campus at WellStar's large Kennestone hospital, a December statement announcing the proposal noted. This could help increase the Medical College's capacity to train new doctors in Georgia.
Multiple studies suggest that doctors and other health-care providers are more likely to practice where they train, meaning that one solution to Georgia's health-care workforce shortage is to increase the state's training capacity.  
"We hope there will be a rational agreement that is respectful and supportive of the university's tripartite mission of education, research, and service," said Balas, who also serves as president of the Augusta University chapter of the American Association of University Professors. "Personally, I am hopeful. … I think it will work out fine." 
The partnership will need approval from both the University System of Georgia Board of Regents and the state Attorney General's office. The Attorney General office's review process will include a public hearing. However, details about the timeline are not yet available.
This story is available through a news partnership with Capitol Beat News Service, a project of the Georgia Press Educational Foundation.