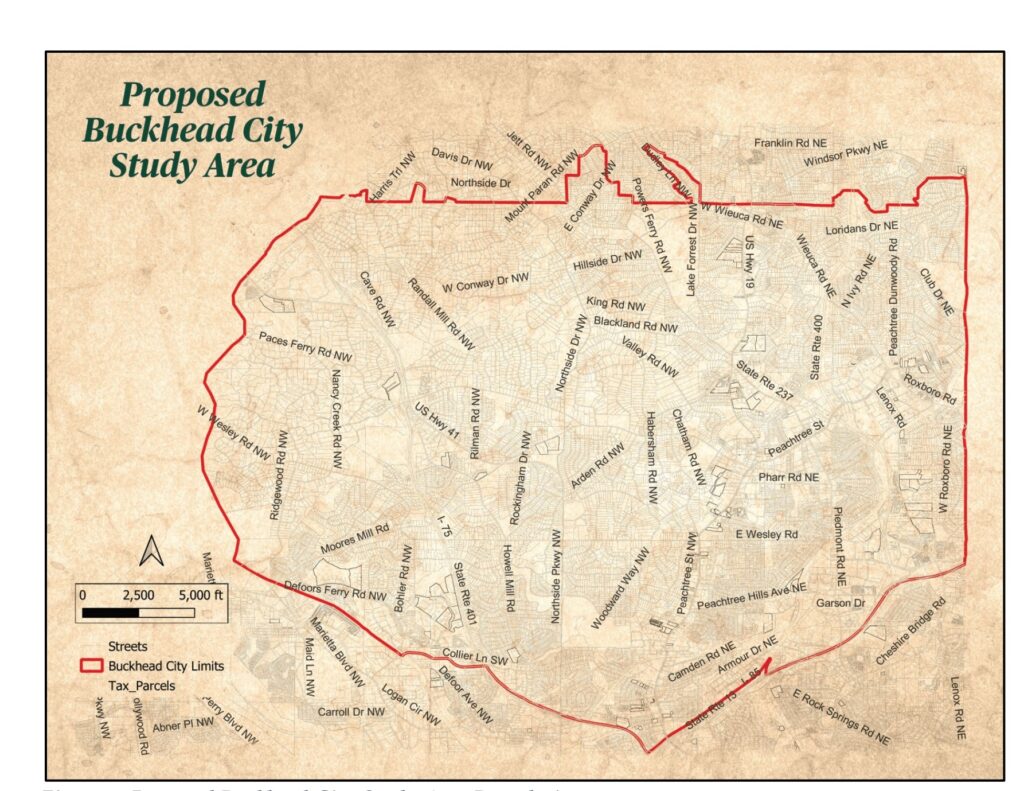 ATLANTA – What would become Georgia's 10th largest municipality – and one that could prove financially devastating to the city of Atlanta – had the undivided attention Monday of several lawmakers from around the state.  
A proposed city of Buckhead would carve about 25 square miles – or about 18% of the city of Atlanta's land area – as well include about 20% of the city's population. It would also cost the city of Atlanta more than $250 million in property, sales and lodging taxes, as well as business license revenues.
Those figures come from a KB Advisory Group analysis, and a joint House Study Committee on Annexation and Cityhood and the Governmental Affairs Committee heard testimony from several officials about how a city of Buckhead would impact Atlanta and the state.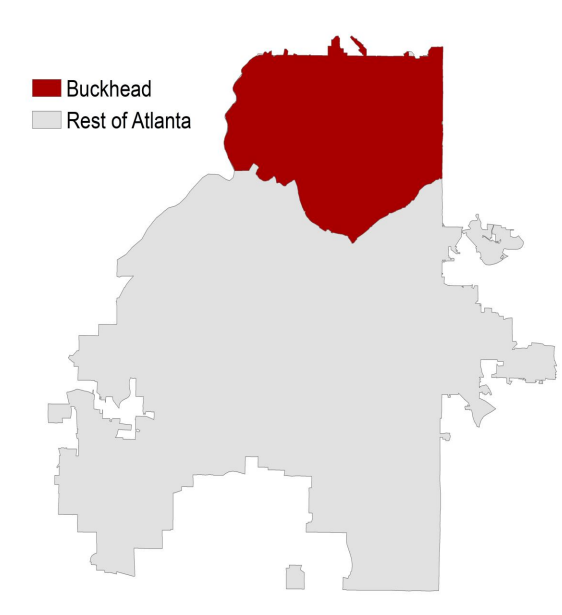 "There is a lot of interest in cityhood," said state Rep. Darlene Taylor, R-Thomasville, who noted Monday's meeting wasn't designed to debate the merits of any cityhood bill, but the overall process of creating new cities. Monday's meeting was the fourth of five proposed meetings on cityhood creation in Georgia.
But Tom Gehl, director of government relations for the Georgia Municipal Association (GMA), warned lawmakers of the hazards involved in creating new cities from existing ones.
"The GMA is opposed to carving out new cities from existing cities," he said. "If you don't account for the debt that's being incurred, you're jeopardizing the municipal frameworks of cities around the state when they go to the bond market. That's a frightening prospect."
State Rep. Bee Nguyen, D-Atlanta, who is also running for secretary of state, said when lawmakers agree to carve out new cities from existing ones, that has an impact around the state.
Valdosta State University's Center for Regional Impact also has provided a Buckhead city feasibility study, in which it found such a city to be "financially feasible."
"The proposed Buckhead City should expect annual revenue of approximately $203,521,892 and annual expenses of approximately $89,921,825," the report said. "Based on budget projections, Buckhead City would realize a surplus of $113,600,067 under current property valuations and applicable millage rates.
"Subsequently, Buckhead City could offer property owners a significant reduction in property taxes, enhanced and/or new services for city residents, or a combination thereof."
The KB Advisory study also found the city of Atlanta could save up to $178 million by not having to provide various services to Buckhead.
"Despite the cost savings, the city of Atlanta would be financially worse off if the Buckhead area de-annexes, with net fiscal losses to the city of Atlanta ranging from an estimated $80 million to $116 million annually," the report said, adding Atlanta Public Schools would lose $232 million from its coffers.
This story is available through a news partnership with Capitol Beat News Service, a project of the Georgia Press Educational Foundation.