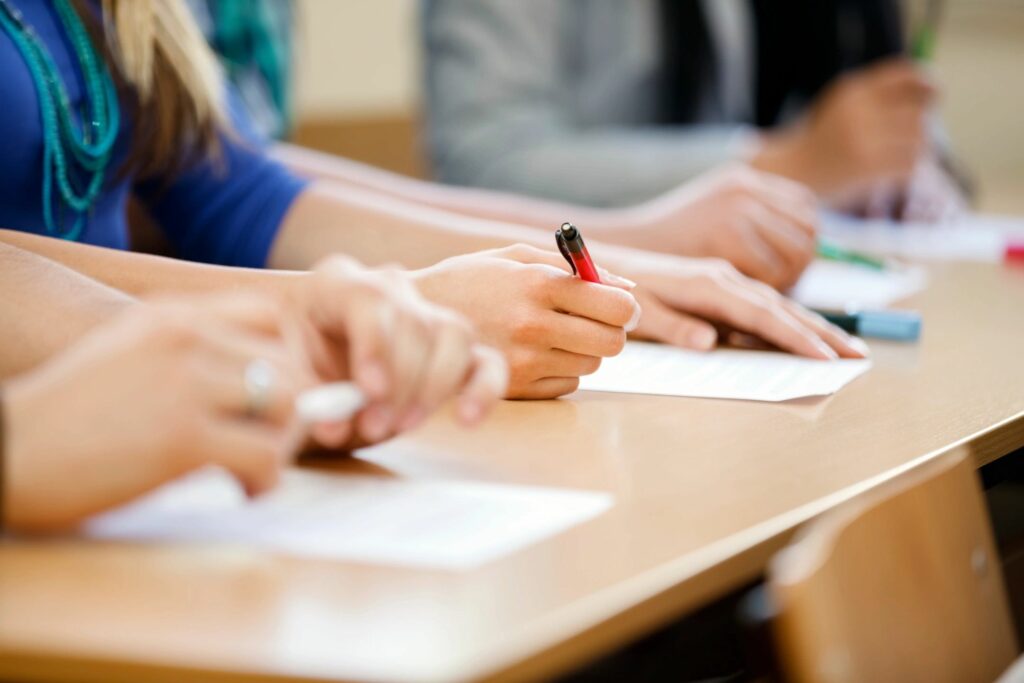 Gov. Brian Kemp signed into law Tuesday a package of education bills to give veterans an easier path to becoming teachers and allow private groups to donate grant funds to struggling public schools in Georgia.
The six-bill package also aims to boost teacher training at historically black colleges and universities, increase the share of state funding for charter schools, bolster mentorships for new teachers and allow schools to use vehicles other than school buses for student transportation.
The measures mark the latest moves by Kemp and backers in the General Assembly to show more support for Georgia teachers following passage of a new income-tax credit program to attract retired educators back to classrooms and a string of teacher pay raises approved in recent years.
"Today sends a message that brighter, more prosperous days start with putting our students and educators first," Kemp said at a bill-signing ceremony at Kennesaw State University.
One measure sets up a teacher-training certification program for active or honorably discharged veterans who have earned bachelor's degrees, met certain grade-point-average standards and passed a state educator ethics test.
The bill also allows Georgia's teacher of the year to serve as an advisor to the state Board of Education, assigns mentors to help coach teachers with three years or less on the job who have low performance ratings, and creates training programs in alternative education and at historically black colleges and universities.
Two measures focus on Georgia charter schools by allowing local charter schools to take a larger share of the roughly $11 billion in state funds allocated for public schools annually and creating so-called "alternative charter schools" that focus on students with poor grades or at risk of dropping out.
Other bills create a nonprofit outlet for private groups and taxpayers to make donations to struggling schools, allow schools to contract with companies for energy-efficient installations and let schools use vehicles that are not school buses for transporting students in underserved areas.
Those measures follow separate legislation Kemp signed last month allowing teachers in 100 rural or low-performing schools picked annually by the state to apply for a $3,000 credit on their income taxes for up to five years if they teach certain subjects that students are struggling to learn.
The bills signed Tuesday were sponsored by Republican Sens. Russ Goodman of Cogdell, John Albers of Roswell, Jason Anavitarte of Dallas, Greg Dolezal of Cumming, Steve Gooch of Dahlonega and Tyler Harper of Ocilla.