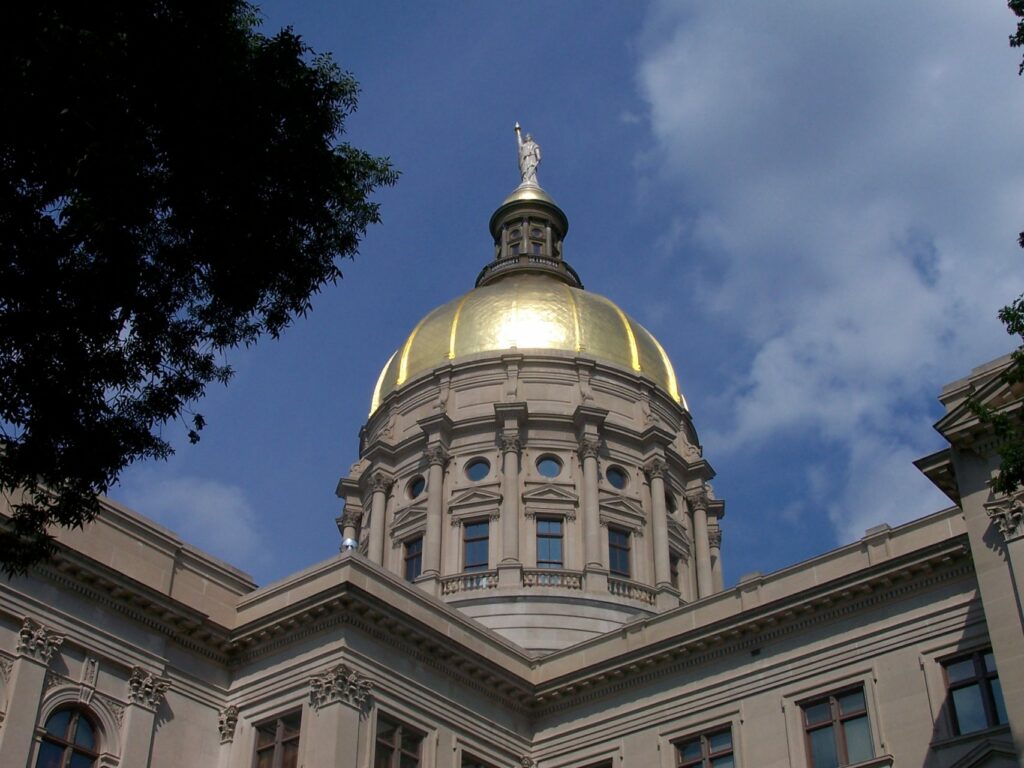 ATLANTA – Georgia lawmakers on both sides of the aisle showed hesitation Wednesday to sign off on budget cuts Gov. Brian Kemp has proposed for criminal justice and public safety agencies through July 2021.
The state's prisons, courts, police and public-defender agencies would see reductions of roughly $80 million to $100 million this fiscal year, according to Kemp's proposed budget.
On the second day of legislative hearings on the $28.1 billion fiscal 2021 budget plan, many agency heads assured members of the House and Senate Appropriations committees they can mostly stomach the belt tightening. But lawmakers seemed less keen on many of the cuts outlined Wednesday morning.
"I think we all have a responsibility to reduce the fat, but we need to be careful not to be overzealous and cut into the muscle of the criminal justice system," said Sen. Randy Robertson, R-Cataula, a retired major with the Muscogee County Sheriff's Office.
Agencies across state government are working to comply with the governor's order to reduce their spending by 4% this fiscal year and 6% in fiscal 2021, which begins July 1. Kemp ordered the cuts last summer in response to sluggish tax revenue collections.
On Wednesday, lawmakers highlighted a disconnect between the proposed cuts and a growing prison population in Georgia. With nearly 54,000 inmates currently, Georgia Corrections Department Commissioner Timothy Ward expects to see an increase of 15,000 inmates over the next few years.
That comes as the prison system is being asked to trim around $47 million this fiscal year and $54 in fiscal 2021, mostly by upgrading technology and shrinking administrative costs. Ward said about two dozen employees lost jobs as part of the budget reductions.
Those cuts and others discussed Wednesday gave Rep. Al Williams pause. He said a much closer look is needed to avoid creating unexpected costs elsewhere in Georgia's criminal justice system.
"Whether you end up paying on the front end or the back end, it's going to cost you," said Williams, D-Midway. "It's a difficult time."
The feeling was mutual for Georgia Supreme Court Chief Justice Harold Melton. He highlighted cuts totaling about $3.5 million to the state's accountability courts, a popular program created under former Gov. Nathan Deal that provides alternative sentencing for thousands of inmates.
House Appropriations Committee Chairman Terry England also singled out the accountability courts, noting lawmakers may want to tread cautiously with a program many criminal justice advocates feel is working.
"We certainly want to take a closer look at that," said England, R-Auburn. "We put a lot of time and energy into that over the years."
Other lawmakers homed in Wednesday on cuts to Georgia's public defenders and the forensic crime lab run by the Georgia Bureau of Investigation.
To absorb cuts, the Georgia Public Defender's Council furloughed employees for a day and instituted a hiring freeze to meet the cuts.
Asked whether the office could handle those cuts on top of an already heavy caseload, Interim Executive Director Jimmonique Rodgers showed some doubt.
"To be honest, I cannot guarantee that," Rodgers said. "We will work to the best of our abilities to identify efficiencies."
GBI's crime lab would lose about $1.6 million by leaving a handful of unfilled jobs vacant. Those cuts would come as the agency struggles to clear a backlog of more than 44,000 cases in its crime lab, which Director Vic Reynolds said is far too many.
"The reality is we can't become what we want to become with these numbers," Reynolds said.
Crime-lab cuts would be balanced with additional funds for a new criminal gangs task force Kemp formed last year. Arresting and prosecuting gang members is a top priority for Kemp in 2020. The state may have about 70,000 gang members at large with another 30,000 either in prison or on probation, Reynolds said.
But with more resources to fight gangs, officials said the state will continue struggling to offer quality services for the nearly 12,000 inmates and thousands more probationers with mental health issues. High costs for crisis-intervention care and prescription drugs have made it tough to keep mentally ill Georgians from landing in jail, said Community Supervision Department Commissioner Michael Nail.
"The (mental health) system has made significant improvement from 10 years ago," Nail said. "But we're nowhere close to where we need to go, and it's simply because of capacity."
Rep. Darlene Taylor, R-Thomasville, traced a lack of mental health services to instances of repeat crimes that she said are cropping up especially in rural parts of Georgia.
"I'm pleased that we're looking for ways to be more efficient," Taylor said, "But I am concerned about health care and mental health."
Meanwhile, the Georgia General Assembly's longest-serving member, Rep. Calvin Smyre, stressed that it's still early in the budget ballgame. He thinks some funding issues may "take care of themselves" as the legislative session rolls on and the state gets a better sense of its economic outlook.
"I just want to make sure that when we make the cuts, that it does not decrease services," said Smyre, D-Columbus.