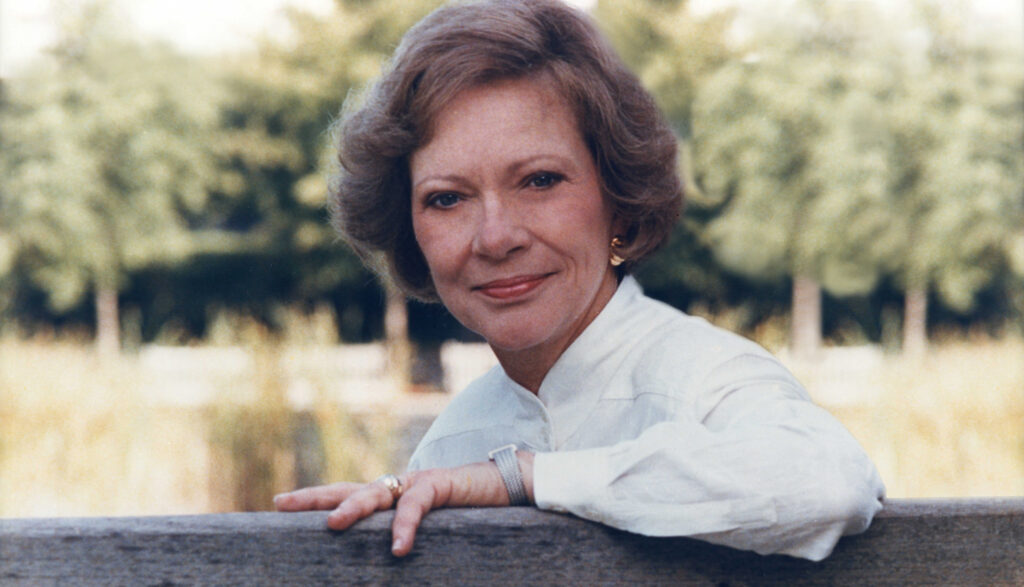 ATLANTA – Former First Lady Rosalynn Carter, married for 77 years to former President Jimmy Carter, died Sunday at the age of 96 at the couple's home in Plains.
For decades, she championed the causes of mental health, caregiving, and women's rights.
"Rosalynn was my equal partner in everything I ever accomplished, said President Carter. "She gave me wise guidance and encouragement when I needed it. As long as Rosalynn was in the world, I always knew somebody loved and supported me."
Mrs. Carter had just entered hospice care on Friday. President Carter, 99, entered the hospice program last February.
Mrs. Carter is survived by her children – Jack, Chip, Jeff, and Amy, and 11 grandchildren, including Jason Carter, the 2014 Democratic gubernatorial nominee.
Tributes to a woman who served as first lady both in the White House and in the Governor's Mansion in Georgia began pouring in shortly after the Carter Center announced news of her death.
"A proud native Georgian, she had an indelible impact on our state and nation," Gov. Brian Kemp wrote on social media. "Working alongside her husband, she championed mental health services and promoted the state she loved across the globe. … President Carter and his family are in our prayers as the world reflects on First Lady Carter's storied life and the nation mourns her passing."
"Rosalynn's lifetime of work and her dedication for public service changed the lives of many," said U.S. Sen. Jon Ossoff, D-Ga. "The state of Georgia and the United States are better places because of Rosalynn Carter. I join all Georgians and Americans in mourning her loss."
Memorial events and funeral ceremonies had not been finalized as of Sunday. In lieu of flowers, the Carter family requests mourners to consider a contribution to the Carter Center's Mental Health Program or the Rosalynn Carter Institute for Caregivers.