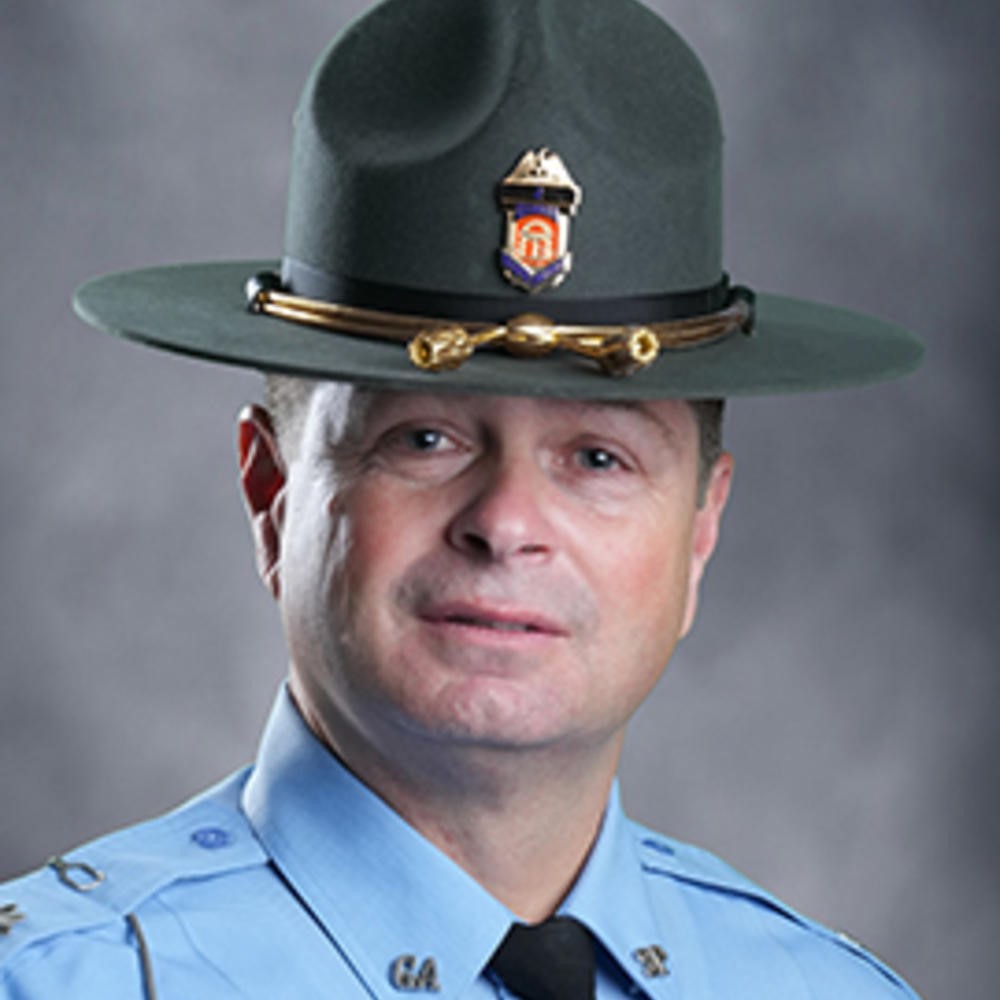 Lt. Col. William "Billy" Hitchens
ATLANTA – Pay raises of $11,000 for state law enforcement officers during the last two years still haven't solved recruitment and retention challenges for a Georgia State Patrol forced into a bidding war.
"Agencies are competing over an ever-decreasing pool of candidates," Lt. Col. William "Billy" Hitchens III, deputy commissioner of the Georgia Department of Public Safety, told a state House "working group" Thursday.
Despite the raises, Georgia is 36th in the nation in trooper salaries and 50th in number of troopers per capita, Hitchens said.
House Speaker Jon Burns, R-Newington, formed the House Working Group on Public Safety earlier this year to look for ways to attract and retain more law enforcement officers.
Hitchens said many factors across the country have made the task more difficult in the last several years, including the public demonization of police after the highly publicized deaths of Black citizens at the hands of white law enforcement officers, moves by some cities to defund the police, and calls for end to "qualified immunity" for police officers.
"You can't expect police officers to make split-second decisions without qualified immunity," he said. "They will not act because they have no [legal] protection."
Lt. Col. Joshua Lamb, director of administrative services for the Department of Public Safety, said the agency is moving to address the recruitment issue with an accelerated trooper school program that allows candidates to complete their training in fewer than the 32 to 34 weeks the traditional model requires.
"That was probably one of the biggest steps we've taken to make it more appealing without lowering standards," he said.
But Hitchens said more is needed if the Georgia Department of Public Safety is to compete successfully with what other law enforcement agencies are offering. He listed such perks as education incentives, signing bonuses, and moving expenses as examples of what other police agencies are providing to lure recruits.
Lamb also suggested Georgia lawmakers consider providing annualized cost-of-living adjustments to troopers and convert to a defined-benefit retirement plan rather than the 401(k) model currently in use.
State Rep. J Collins, R-Villa Rica, chairman of the House Public Safety and Homeland Security Committee and a member of the working group, said Hitchens and Lamb made a good case for the severity of the department's workforce plight.
"The numbers don't lie. They are what they are," Collins said. "The benefits and pay have to increase for us to get those numbers up."